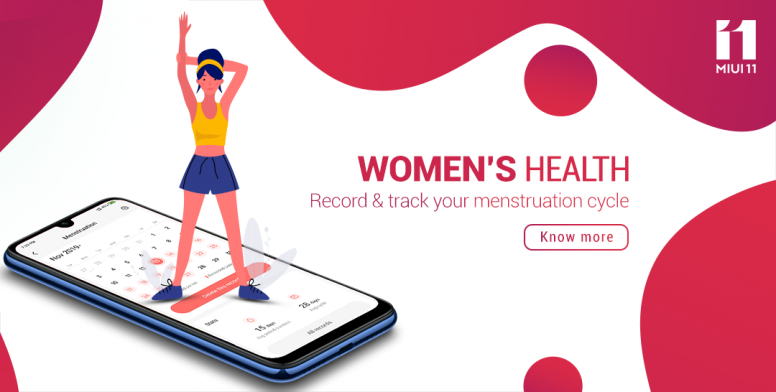 Greetings Mi Fans
Keeping a track of your periods was never an easy task to do. Remembering and keeping an eye on the cycles was a real pain until MIUI 11 brings you the power to do all that which wasn't that easy. MIUI 11's Calendar comes with a Menstruation Cycle Tracker to make things easier for you.

Here's how you can set things up...
✒ Enable menstruation feature:
Open Calendar App.
Switch to monthly view and go to "Settings".
Enable "Show menstruation info".
Switch back to monthly view and tap on "Record your menstrual cycle".
Agree to the terms and conditions and follow the instructions.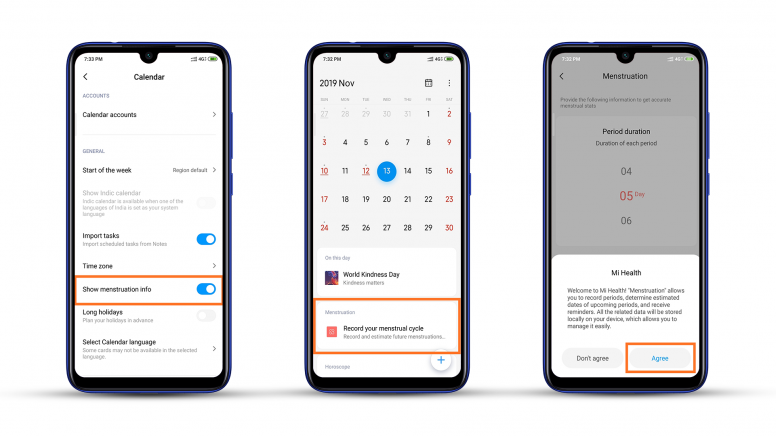 ✒ Set essential info:
Set your period duration » Tap on "Next".
Set your menstrual cycle » Tap on "Next".
Set the date when your last menstruation started » Tap on "Next".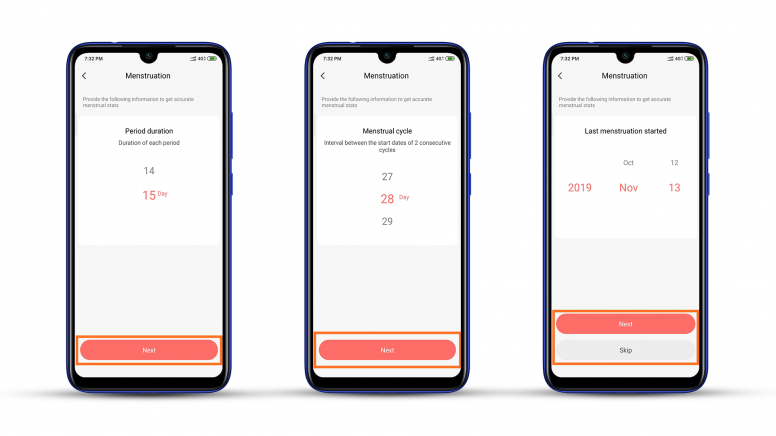 ✒ Enable reminders:
"Remind when period starts" - Turn it on!
"Remind to record" - Turn it on!
And then tap on "Finish".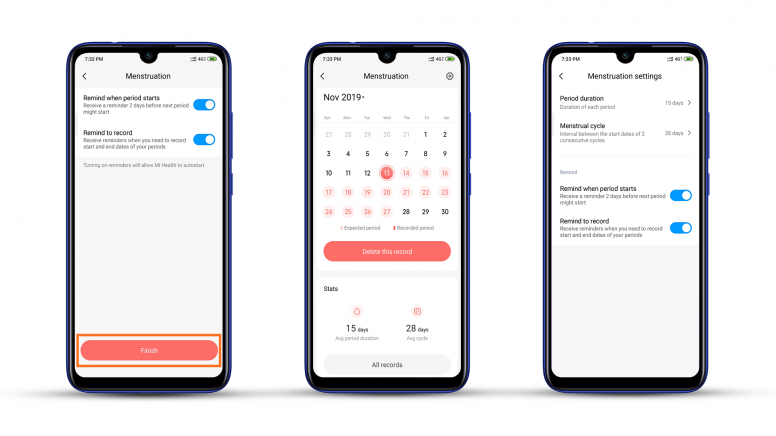 Once configured successfully, the calendar keeps a track record and even notifies you regarding your dates. This was a subtle gesture of love towards the female users and we hope this will help you.



Have any question or feedback, do let us know in the comments below.




I would like to thank my fellow MIUI Mod

Deeptesh

for helping me.


Regards,
Akash
MIUI Mod, Mi Community India

✒ Follow us on:


✒ About Mi Community:
Mi Community is Xiaomi Community's official Android app and a home for Mi fans in India. It helps you share your ideas and interact with other Mi fans on-the-move. It offers a fast and intuitive interface to post threads, reply, read the news and interact with others.

✒ Mi Community App on Google Play Store:


✒ What's hot on Mi Community:
✒ Popular Columns across Mi Community:
Rate