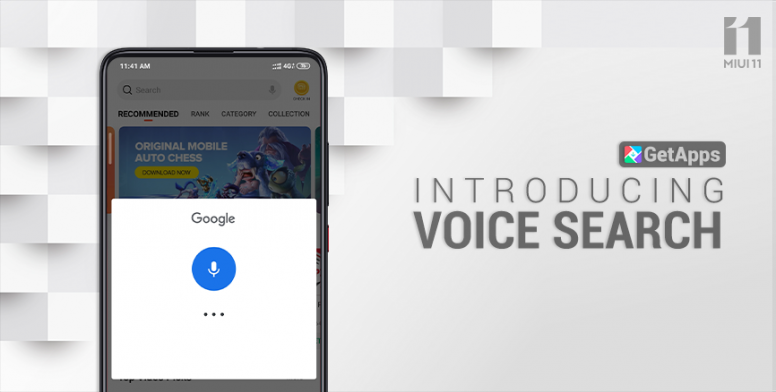 With the emergence of voice recognition capabilities on android devices, every other application now supports 'Voice Recognition'. Google Play Store, several web browsers and even other app markets have this then why should our very own 'GetApps' lag behind? The new and updated GetApps comes with a voice search engine powered by Google which works seamlessly as long as you have your smartphone connected to the internet. Before digging in let's understand what this voice search is. Google Voice Search or Search by Voice is a Google product that allows users to use Google Search by speaking on a mobile phone or computer, i.e. have the device search for data upon entering information on what to search into the device by speaking. Okay! Enough of introduction let's put it into action.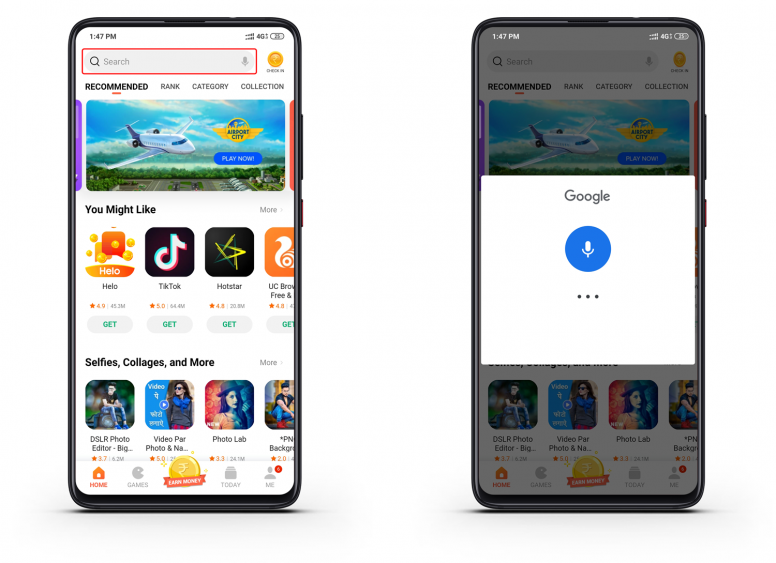 The first and the most obvious thing you need to do is update your GetApps to the latest version or at least v10.6.1 or above otherwise this feature will not work. You can update it using the "System apps updater" located in Settings.

Once you have done that, please follow along with these steps:

Launch GetApps.
Once in, you'll find a search bar at the top with a mic icon.
Tap on the mic icon and a google voice recognition will pop-up.
Now all you need to do is speak what you are looking for like in this case I am looking for Mi Community.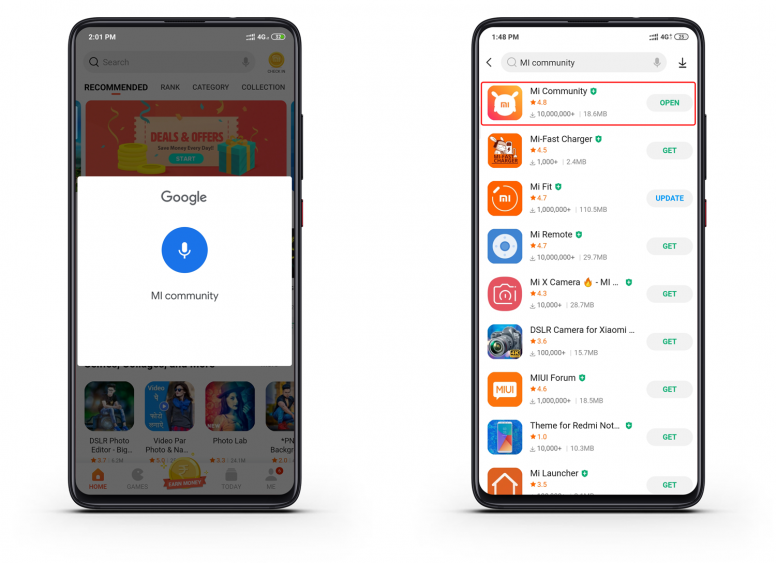 Once you start speaking, the app detects your voice and displays the search results which is amazing. Why type when you can simply use your voice to search.
You can then tap on the exact app or game you're looking for and you're good to go.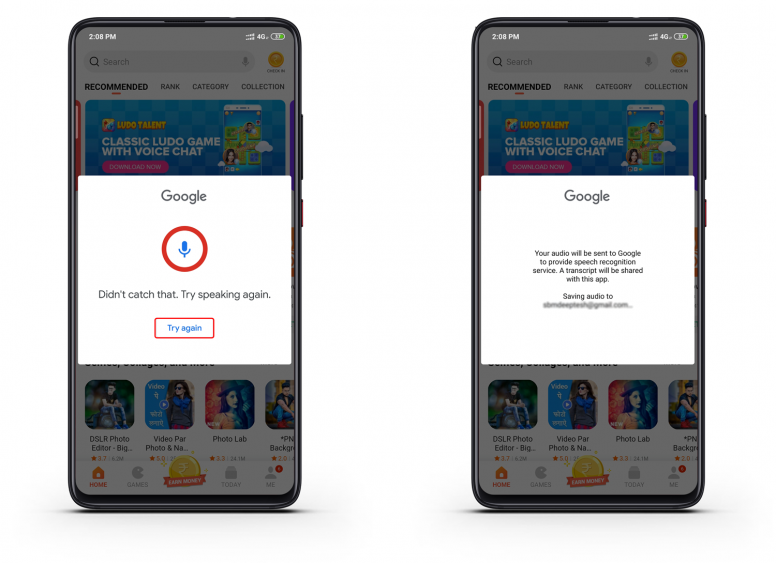 While using the voice search feature in GetApps, you might encounter these messages or errors which are nothing to get stressed about. GetApps uses Google's voice search engine for which your voice data is sent to Google servers for processing your speech to text which is important for the feature to function. Apart from that if you have a weak internet connection or if you're in a scenario where your phone is not able to pick your voice up properly, you might see a message saying "Didn't catch that. Try speaking again". This happens when Google is unable to understand your speech. If you face such issues, please tap on the "Try again" button and Google won't probably miss it the next time.



If you have any queries regarding the same, please feel free to drop comments below.


Regards
mishsuji
MIUI Moderator

Related threads: