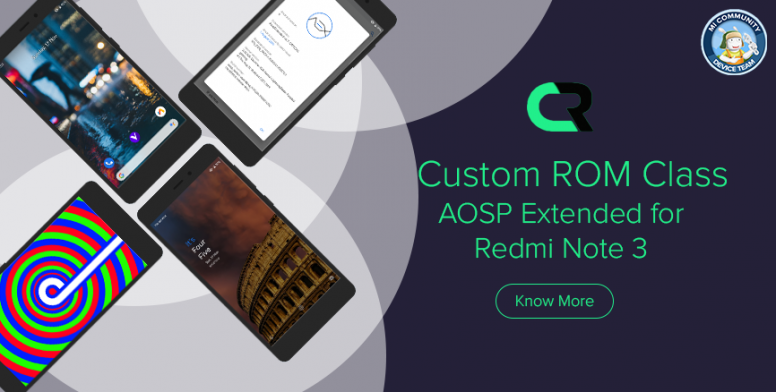 Hello Mi Fans,
Redmi Note 3 is definitely one of those devices which even after such a long time after launch, has still a good and strong custom ROM development scenario. New and updated ROMs are regularly being released for our Kenzo, thanks to the hardworking and committed Custom ROM developers. In today's Custom ROM class thread, I'm here to share with you guys one of my favorite as well as one of the most stable Android Pie based ROM for Kenzo, AOSP Extended (AEX).

ROM Description

AOSP Extended is an Android Open Source Package based ROM that provides stock UI/UX experience along with many useful customizations. Being based on AOSP it provides a smooth experience, at the same time comes with a lot of interesting customization and features. AEX 6.7 is currently the latest official AEX release for Kenzo.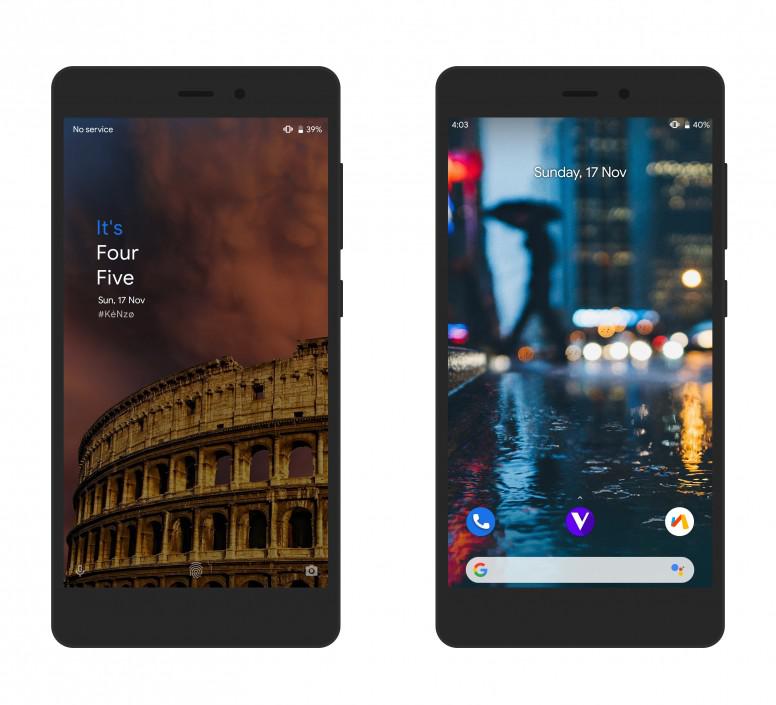 So now let's see how we can install the ROM on our device and then will take a look at the options and features available in this ROM.



Your Warranty is now void.

I am not responsible for bricked devices, dead SD-Cards,

thermonuclear war or you getting fired because the alarm app failed.

You are choosing to make these modifications on your device

and if you point a finger at me for messing up your device, I will laugh at you.




⏩Pre-requisites

2. Custom Recovery installed - Download OrangeFox TWRP (recommended) from

here

.

3. Install the OrangeFox Recovery by following the steps mentioned

here

.

4. Download AEX 6.7 for Kenzo from

here

.

5. Download GApps zip from

here

.
(ARM 64 - Android 9.0 - Pico/Nano/Micro recommended)

6. Please backup entire data from the phone before proceeding.




⏩How to Flash

1. Power off your device. After powering off, boot into recovery mode by pressing and holding Power and Volume Up buttons together.

2. Go to Wipe - Advanced Wipe, from there check Dalvik / ART Cache, System, Data, Internal Storage and Cache. Then Swipe to Wipe

3. Then again go to Wipe, tap Format Data and type yes (You can't skip if you are currently switching from MIUI due to new encryption system. Your internal memory will be formatted so don't forget to do a backup.)

4. Now choose the ROM zip file from OrangeFox home and swipe to confirm flash.

5. Flash the downloaded Gapps zip file.

6. Then Wipe Cache and Dalvik.

7. Reboot to system.

Note: First Boot may take up to 10-15 minutes.


Now let's take a closer look at the various parts of the ROM.




Lockscreen & Home Screen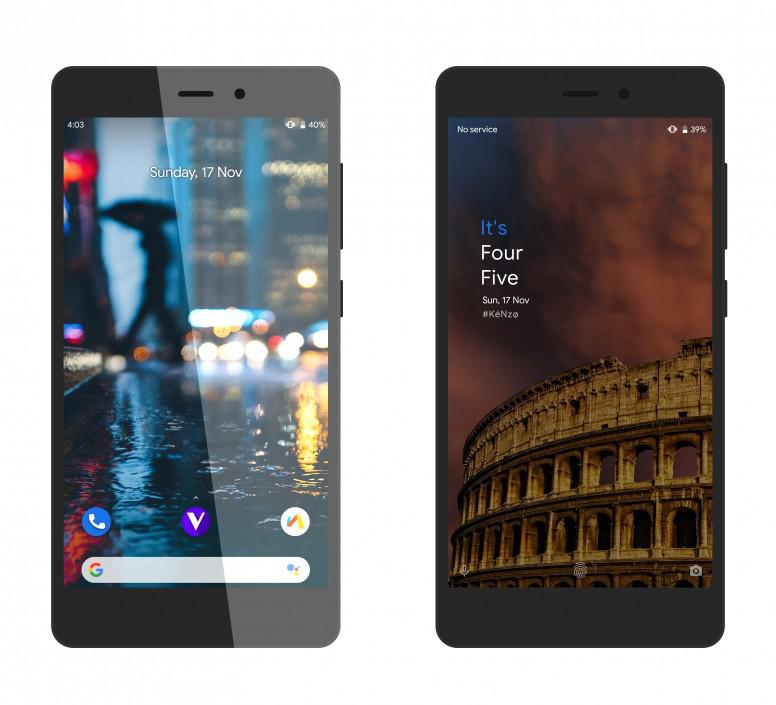 The ROM comes with Pixel Launcher pre-installed along with the pixel icon pack, which in turn gives a clean & pleasing Home screen and App drawer.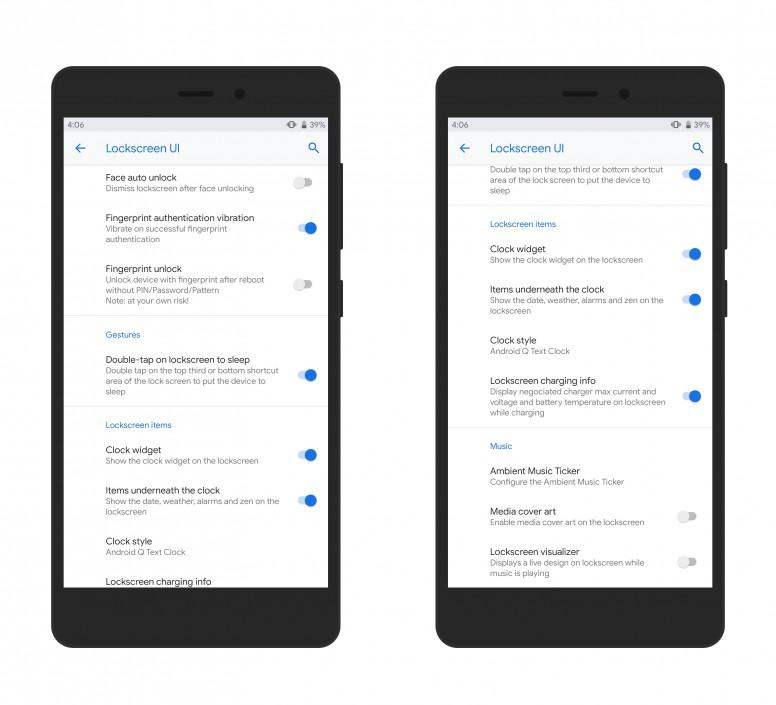 The stock android Q styled lock screen clock is definitely an attraction in this ROM. Lock screen Clock's Font Customizations are also available. There are customizable Lockscreen Shortcuts as well as the option to show Weather details on Lockscreen and Status Bar. The Lockscreen Music Visualizer is also a nice and cool feature to have.


Notifications & Status Bar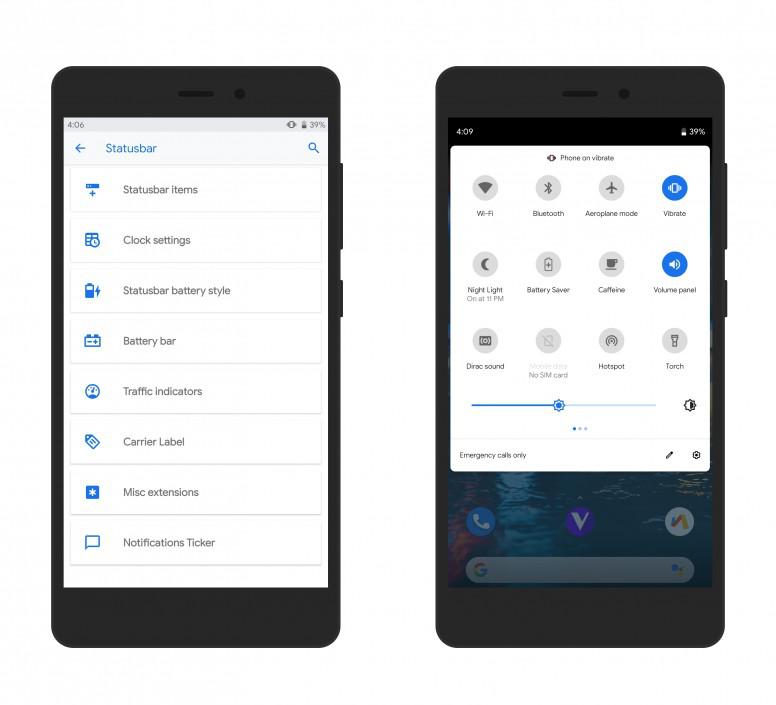 Being a AOSP based ROM, the overall design and theme of the Notifications area, as well as the status bar, is similar to stock Android, but at the same time a lot of customization options are additional features are available including Statusbar Clock/Date style Customizations, option to enable Network Traffic Indicators on status bar, Double Tap To Sleep on Statusbar, QS Quick Pulldown, QS Brightness Slider etc.


Navigation Bar & Gestures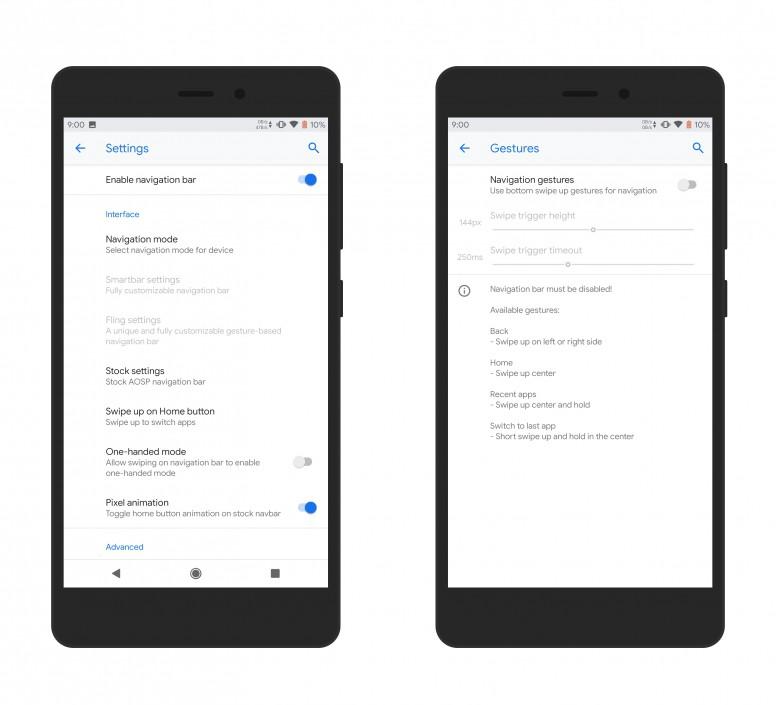 The ROM offers a stock android styled NavBar but with customizable button layouts and functions as well as a gesture navigation implementation, which is also customizable according to the user's preferences.



Recent Apps tray UI & other general tweaks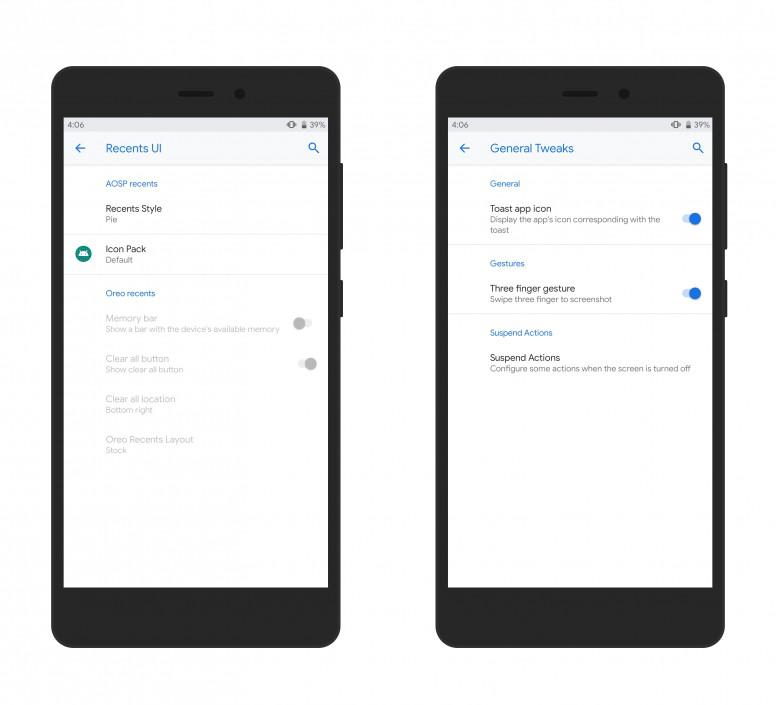 The ROM comes with Stock Android Oreo/Pie Recents Styles, with options like 'Recents Clear All FAB button' re-positioning, Free RAM amount display on Recents window, etc. It also comes with Notification Intervals which reduces the annoyance caused by continuous notifications and also has an Increasing Volume in Ringtone option which sets an ascending ringtone volume on an incoming call.



Hardware / Physical Buttons Customisation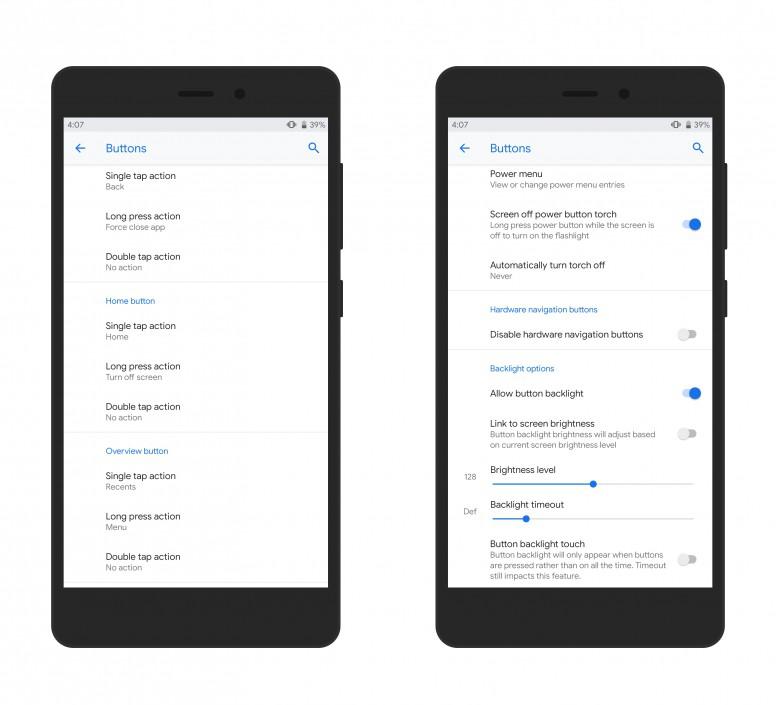 This ROM allows the user to configure the Hardware buttons to perform different actions according to the user's choice. The options include Volume Rocker Tweaks (Wake/Music seek/Keyboard cursor control/Swap in landscape mode), Long-press Power Button on Lockscreen / Double press Power Button for Torch, Long Press Back button to Kill App, etc.



Other AEX Features & Tweaks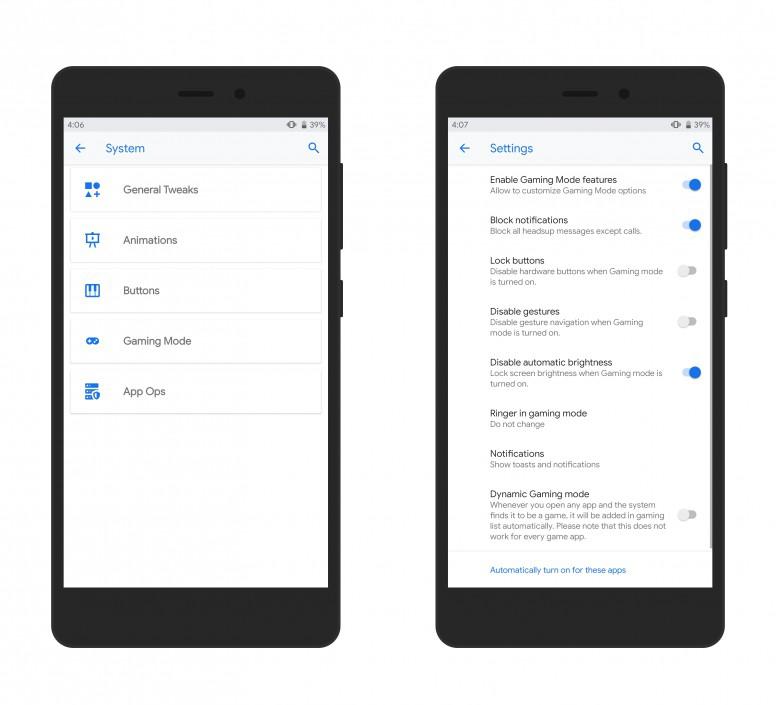 Gaming Mode is available in this ROM which has similar functionalities like the one available on MIUI. Advanced Ambient Display Customizations, AEXPapers - wallpaper app, etc. ads more ways of customizations to the plethora of theming and visual tweaks available on the ROM.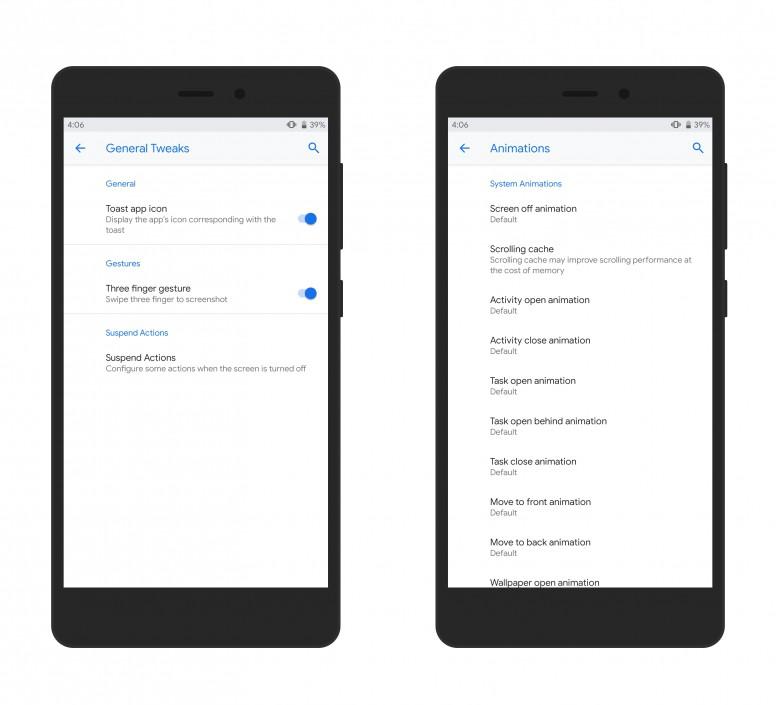 The ROM also comes with customizable animations for various UI elements. New Adaptive Icons for included AOSP apps & the Built-in Light/Dark/Black/Chocolate/Wallpaper-Based and EXTENDED UI Themes make the ROM more visually stunning.



Software Version & System updates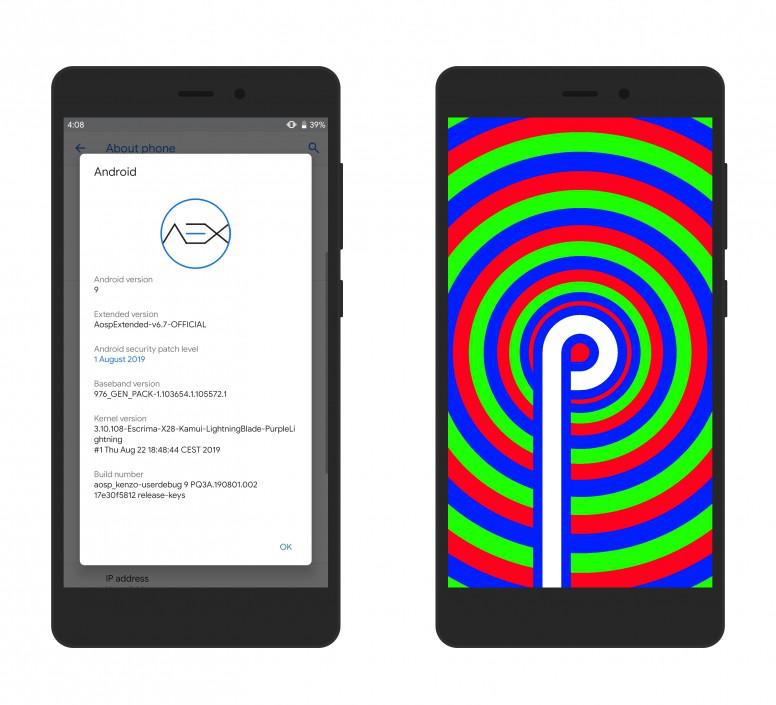 The AOSP Extended 6.7 [Official] ROM is based on Android 9.0 Pie. Android 10 based versions are currently under testing and hence are not recommended to use as daily drivers. The ROM has support for OTA updates and hence you can update to newer versions if available from inside the ROM itself just like normal software updates.



A quick review of the ROM & comparison with MIUI

If you ask me more about this ROM, then I'd definitely say that this is one of the smoothest and most stable ROMs currently available for Kenzo. I've been using this ROM on my Redmi Note 3 and haven't faced any major issues. The performance is really great and at the same time, it also gives a really good battery life. If we take a look at MIUI, we know that Redmi Note 3 is running on MIUI 10 based on Android Marshmallow. MIUI has it's usual share of advantages in the form of features like Second Space, Dual apps, In-Built App Locker; which is very useful & I personally miss a lot of custom ROMs as 3rd party ones are not as good as the in-built app locker of MIUI and Inbuilt call recorder, etc. It also comes with a bunch of useful system apps like the MIUI Security app, Inbuilt Compass App and Scanner. But considering the older MIUI and Android version, it definitely makes sense to switch to a newer ROM. The AEX also comes with camera2api support and hence you can also use your favorite Google Camera app.


About ROM
ROM Version: 6.7 Official
Device: Xiaomi Redmi Note 3 [Kenzo]
Android Version: 9.0 Pie
Source Code: https://www.github.com/AospExtended, https://github.com/AmolAmrit
Maintainer: Amol Amrit
Build Status: Official
Telegram Group: https://telegram.me/aospextendedgroup
Source: XDA


That's it for today friends. Hope to see you again soon with a new thread.





Subscribe to our columns to Stay updated with interesting Debates, Polls, Tutorial and more from Device Team: