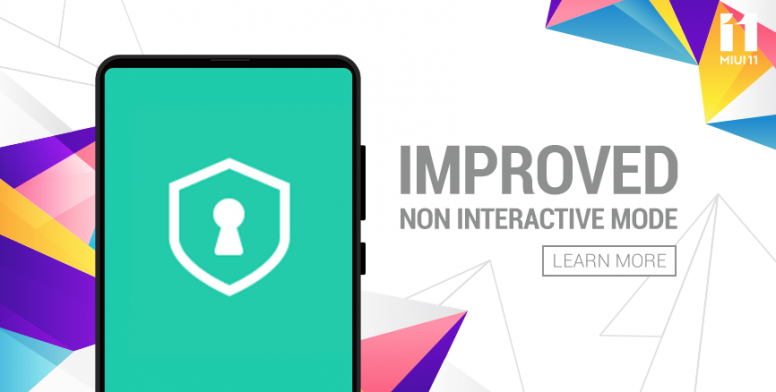 Greetings Mi Fans
Smartphones these days are feature-packed, aren't they? Well! On the other hand, we still have a craving for something which deteriorates over time and that is the battery. Smartphones come bundled with a number of sensors, bigger and brighter displays that consume battery power while you use your device but even if you aren't using your device, your battery keeps feeding them in the background. Xiaomi has thought about this and come up with something known as "Non-Interactive Mode". The "Non-Interactive mode" once turned on, automatically detects when your phone is in idle state and conserves battery by turning off a couple of features so that your phone gets an extra mine to run. The feature is designed to work so well that you won't even feel the difference except for the battery life.

Here are features that will be temporarily disabled to conserve battery:

Screen lighting up for notifications
LED Notification
Touch Controls
Fingerprint Sensor


The feature is turned on by default but again if you want to be sure about it being turned on, please follow these steps:

Open the Security App
Tap on Battery
At the top right corner, tap on the 'Settings' tab to open up the settings.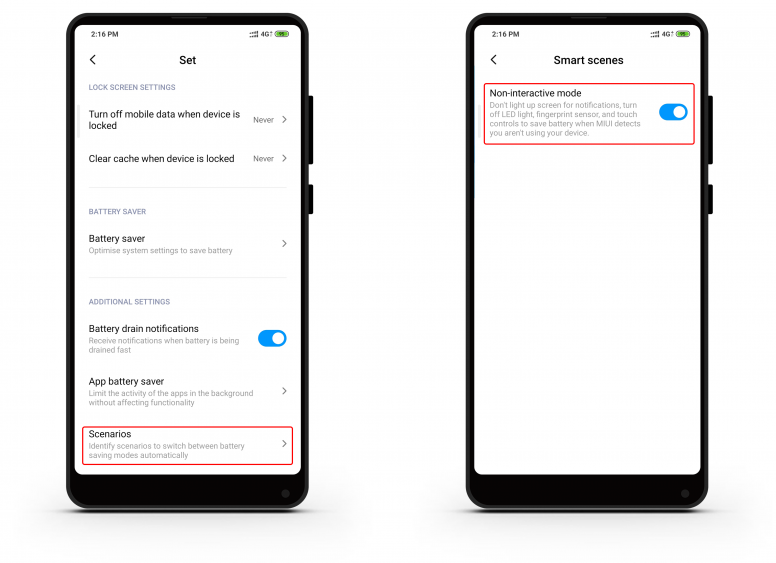 Scroll down and tap on 'Scenarios'
Right inside, you'll find "Non-Interactive Mode" which must be enabled.




Please note that this feature is available on POCO F1 only as of now. If you have any queries, please feel free to drop comments below.


Regards
Deeptesh Biswas
MIUI Intern Moderator, Mi Community India

✒ About Mi Community:
Mi Community is Xiaomi Community's official Android app and a home for Mi fans in India. It helps you share your ideas and interact with other Mi fans on-the-move. It offers a fast and intuitive interface to post threads, reply, read the news and interact with others.

✒ Mi Community App on Google Play Store:


• Popular Columns across Mi Community:
Rate