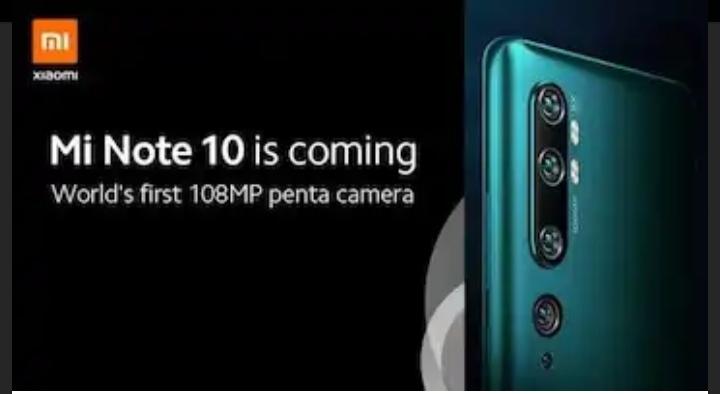 Xiaomi's India Head, Manu Kumar Jain has officially confirmed the Mi Note 10 Pro is arriving in India soon. The device had been rumored for an imminent launch in the past which has now finally been confirmed through official channels. Manu's official Twitter account also had elaborate tweets teasing the device's 108MP p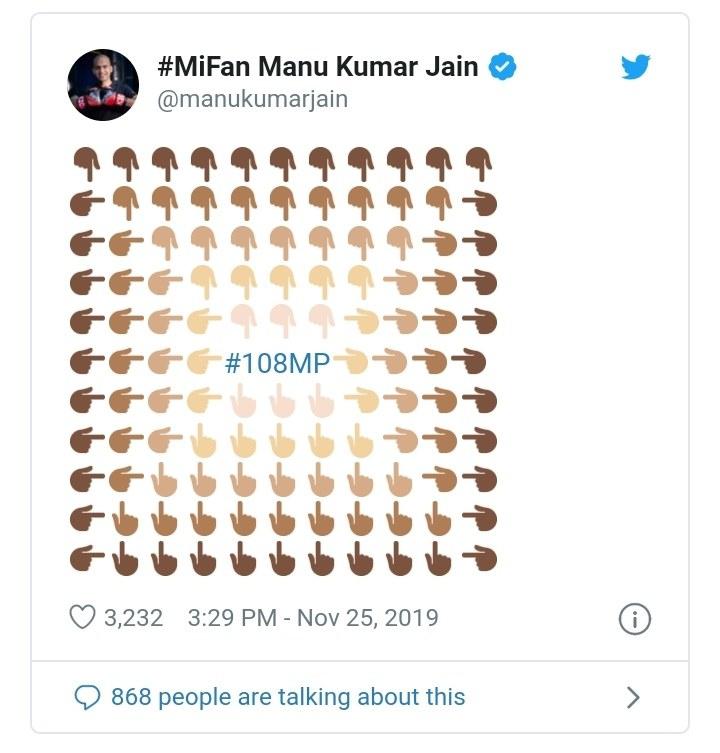 enta camera setup.

The Chinese tech giant is India's most popular smartphone brand, ahead of Samsung, Oppo, and Vivo. Often times, its releases are basically rebranded versions of previously launched handsets that are sold in China or other countries. This holds true with the Mi Note 10 essentially being the Mi CC9 Pro.

Xiaomi's Mi Note 10 is already receiving acclaim for its camera capabilities which has seen it claim the top spot of DxOMark ratings for smartphone photography. With an overall score of 121, Mi Note 10 beats the likes of iPhone 11 Pro, Galaxy Note 10 , and Google Pixel 4.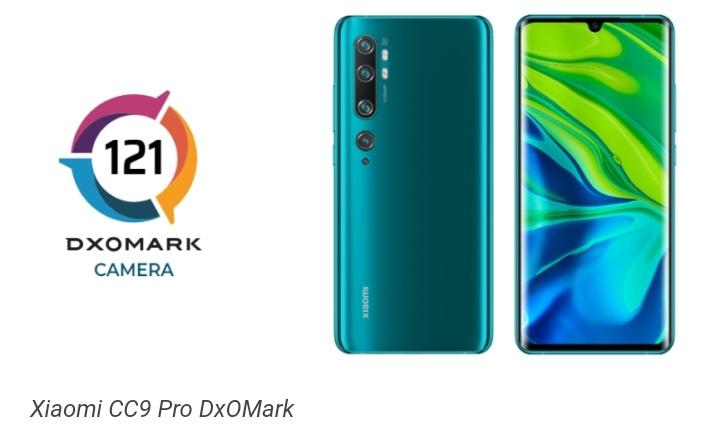 It is currently unknown as to what configuration will be offered for the Indian launch. However, going by the smartphones European launch, the Mi Note 10 Pro is expected to arrive with 8GB of RA

M and 256GB of internal storage.

The pricing is a bit harder to estimate considering the phone launched for 649 EUR (or 43,000 INR or 5000 yuan) in Europe. However, the CC9 Pro launched in China for just 2,799 CNY or 28,000 INR. Furthermore, it is still uncertain if the Indian version of the device features the 7P lens or the 8 element lens. Notably, considering Xiaomi is the leading smartphone brand in India, with its success credited to the mid-range smartphones, it might be possible to see a price point between the two extremes.



Source; https://www.gizmochina.com/2019/11/25/xiaomi-mi-note-10-pro-launching-in-india-soon-with-108mp-penta-camera-setup/