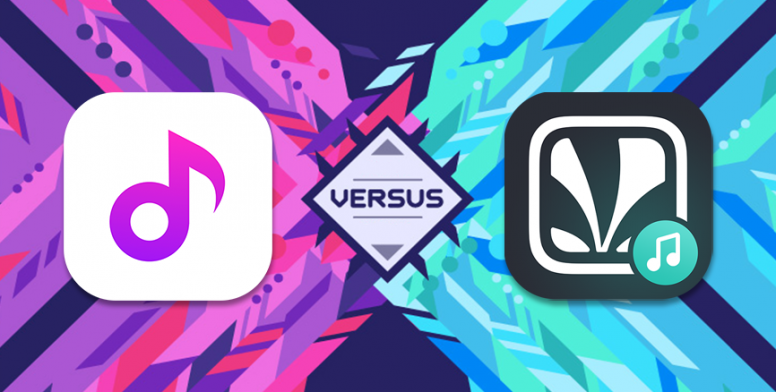 Hello, Music Lovers,
It's our privilege to inform you about the exciting news that your very favorite Mi Music App is available on Google Play Store because of the tremendous love and support shown from its fans. "Music gives a soul to the universe, wings to the mind, flight to the imagination and life to everything", Indeed the best thought for today. Mi Music stands out to the user's expectation and is really an All-Rounder. From Music videos to dynamic lyrics, daily fresh loads to playLists. MIUI Debate Column is ready for another exciting debate, but before proceeding, Let's check out the result of the previous debates:


Today we will debate upon the Music app of Xiaomi, i.e Mi Music which has been specially designed by Jio, the JioSaavn Music App which has been a collaboration of Jio and Saavn. We will discuss both the merits and demerits of both the apps to find out and select the best premium experience provider player.



Which app do you use, and what features do you love in it?

Have some points to debate? Great, we would like to hear them all!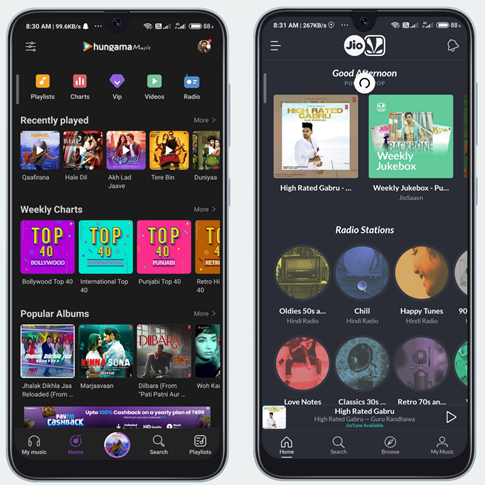 Features of Mi Music App that gives it an edge over JioSaavn:
✒ Dynamic lyric: The songs are supported with dynamic lyrics that help users to play songs from the line they want from.
✒ Filter Audio files: You can filter audio files on the basis of size and length for offline songs.
✒ Set as ringtone: You can also set your favorite music as your device ringtone.
✒ Music videos: All the music available on YouTube music apps are music videos only rather than only audios.
✒ Downloads: You can download free songs but to a certain limit.
✒ Recommendations: The Recommendations can be managed and they don't interfere with the User Experience
✒ Offline Tab: There is a separate off-line tab present for internal/device stored music.
✒ In-Built search for YouTube: Youcan search for YouTube videos too via Mi Music App.
✒ Search Result more improved: Search result is more arranged and neatly titled under different heads.
Features of JioSaavn that gives it an edge over Mi Music App:
✒ Interactive UI: The tabs are more customized and animated which gives a better look.
✒ Collection: There are a wide variety of songs comparatively.
✒ Equalizer:
There is an In-Built Equalizer in the app to manage the sound quality.
So without further delay, Let's start the debate!
Mi Music App Vs JioSaavn Music!
Let us know your points in the comments below, Which one do you like and for what features?
Please Note:
The premium/pro/paid content of the apps are not considered.
Regards,
Rate