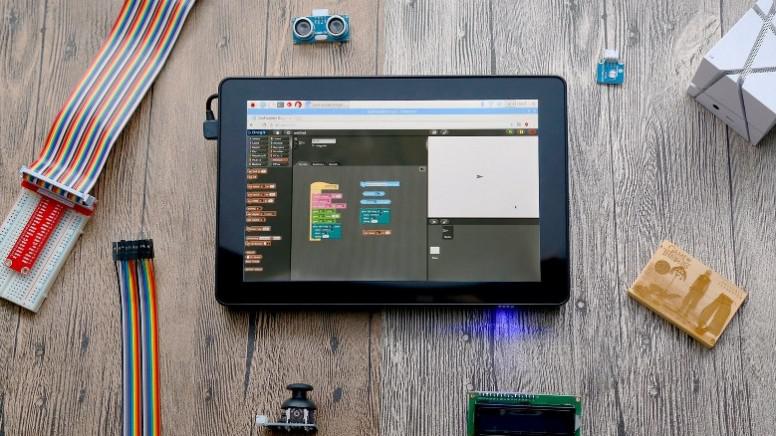 Hi, MI Fans!
Raspberry Pi is a great invention. But most people are new to it, and it's confusing to know where to start or how to set it up. Most tablets are not customizable, since they have only one port, making them hard to customize and build.

RasPad, a portable Raspberry Pi tablet by SunFounder, offers a solution. It gives you unlimited access to the Raspberry Pi ports, giving you the ability to create customized projects, that suit you. The tablet is simple and compacted with all the accessories you need, so you can start programming or develop your device immediately. Let's know more about it in detail.

Summary:
The SunFounder RasPad is one of the first consumer tablets built around the Raspberry Pi. There are a handful of DIY kits already on the market, but the RasPad is one of only a couple that will ship ready-to-go right out of the box. While it's still in the crowdfunding stage, I was able to get my hands on a pre-production unit, and I'm going to tell you what it gets right, what it gets wrong, and if you should buy one.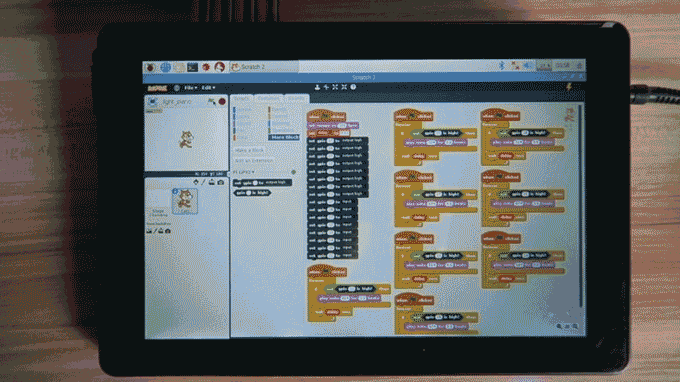 The primary component of the RasPad is the screen itself, which is a 10.1" IPS touchscreen with a 1280 x 800-pixel resolution. The rest of the specs are dependent on which Raspberry Pi you're using.

Design And Features:
Because the SunFounder RasPad has been designed specifically for makers and hackers, the compartment cover has a small gap that you can fit a standard 40-pin Raspberry Pi ribbon through. The last thing that's notable about the Pi compartment is the USB cable for the touchscreen. In order to use the touch capability of the screen, you have to plug in a USB cable which is outside of the case on the left side. That's necessary to make the three other USB ports accessible, but it still looks out of place.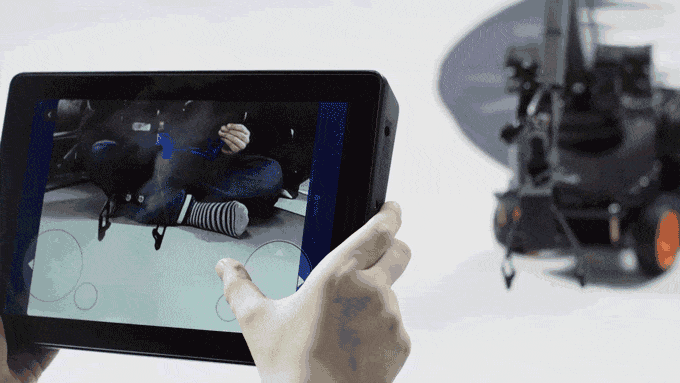 Along the top of the case are a pair of 2W speakers, and on the right side is an HDMI port, a 3.5mm audio jack, a micro USB port, and three buttons. The audio jack is an output, so you can plug in headphones. But, the HDMI and USB ports are both inputs that are only for the display. You can feed in a video signal from another device with the HDMI port, and connect a touchpad with the USB port. Personally, I think it'd make a lot more sense to have an HDMI output so that you can use your RasPad on a larger monitor or TV.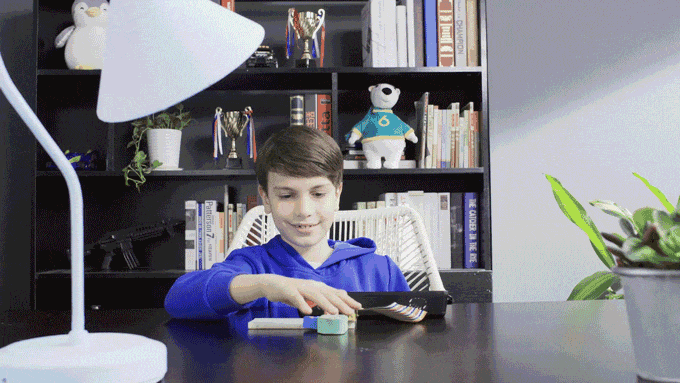 The three buttons control power, volume, and brightness. If you give the power button a quick push it turns the screen on and off, but hold it down for a few seconds and it toggles power to the Raspberry Pi. The other two buttons control brightness and volume. Press the top one for brightness, and the bottom for volume—then just push up or down to adjust them.

Finally, on the bottom are four LEDs that indicate battery and charging status. That's important because battery life isn't shown anywhere on the screen, though there is an icon to indicate that it's charging. It's worth noting, however, that the LEDs on my RasPad didn't actually seem to work properly. Sometimes they'd just blink, and other times they'd appear to be working correctly, except that the battery would die when two LEDs were still lit.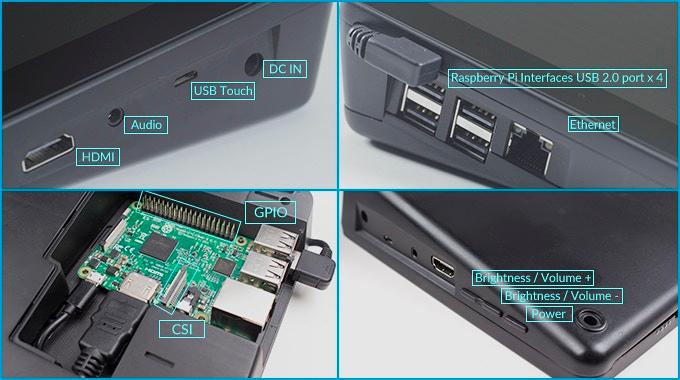 Speaking of the battery, there is an internal 6000mAh LiPo, which SunFounder says is good for up to 5 hours of use. To test that, I let YouTube play videos with the brightness and volume at 50% and BlueTooth off, and I only got a little over 2 hours of runtime. That said, I imagine if you turned off WiFi, kept the brightness way down, and only used low-power programs, you might get 5 hours.

The overall usability of the RasPad is decent—if you go into it with the right expectations. This isn't an iPad, it's a tablet intended for makers and hackers. The case is thick at the back for the Raspberry Pi, giving it a sort of wedge shape. It's also fairly heavy, so it's not comfortable to hold for long periods of time.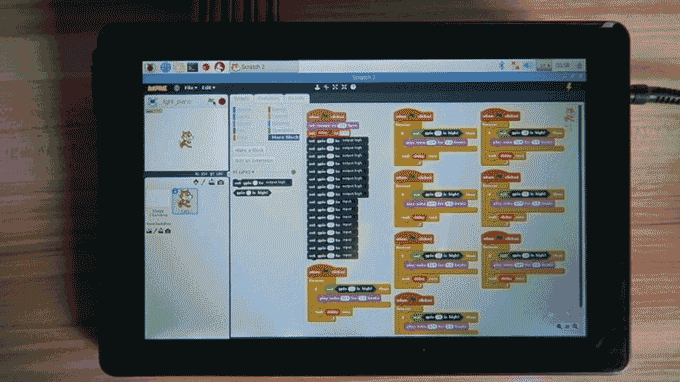 The OS is just Raspbian, with some additional software pre-installed. That means it's not exactly touch-optimized, and you'll find yourself needing a separate mouse and keyboard for a lot of tasks. Frustratingly, there is no easy way to rotate the screen orientation. So, even though the RasPad appears to be designed to stand up, you'd have to add a line to the Raspbian config file and reboot to actually use it in that orientation.

On the software side, SunFounder has installed quite a bit of maker-friendly tools. There is the Arduino IDE, Scratch, the Python IDE, a Java IDE, and much more. SunFounder has even created its own browser-based Scratch derivative called Dragit. Of course, this is all based on Raspbian, so you can install just about everything else you can think of.

Conclusion:
Overall, it's a very powerful device with tons of features! If you're into Raspberry projects, then it can be a perfect fit for you. What do you think about guys? Let me know in the comment section below!

Source