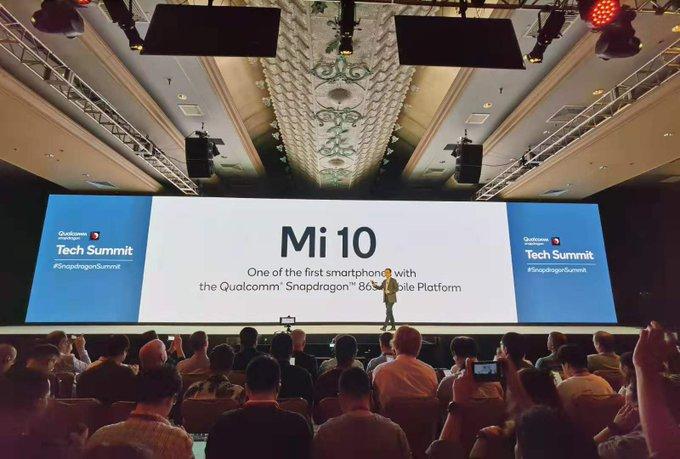 The technical details for the Snapdragon 865 processor are still under wraps and will be made public later today. However, the partial launch by Qualcomm at last night's event had a number of manufacturers confirming the processor will power their devices next year. One such manufacturer is Xiaomi.

Co-founder and vice-chairman, Bin Lin, was at the Qualcomm Snapdragon Tech Summit and he announced that the Mi 10 will be one of the first smartphones to be powered by the new Snapdragon 865 Mobile Platform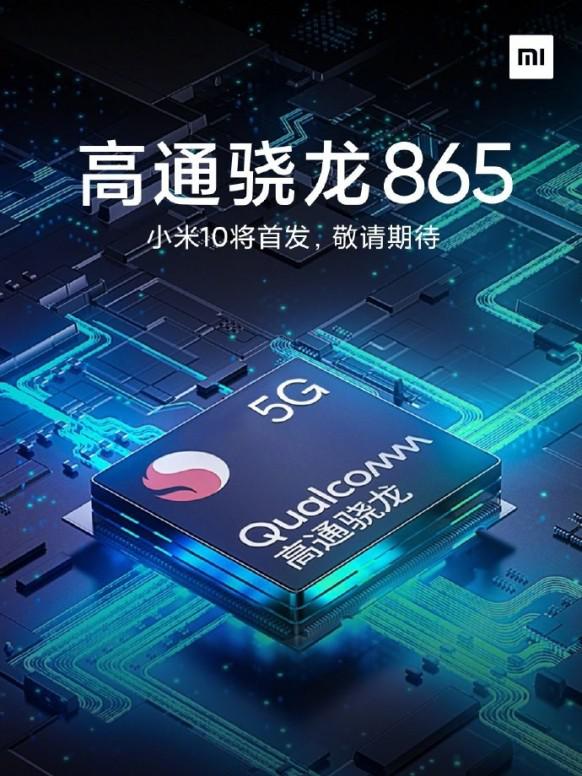 It surely won't be the first smartphone as that title should go to Samsung based on previous years. However, the next Mi flagship should be the first Chinese smartphone to come with the new processor. Also, we already know there will be a Mi 10 Pro and it too should have a Snapdragon 865 processor inside it.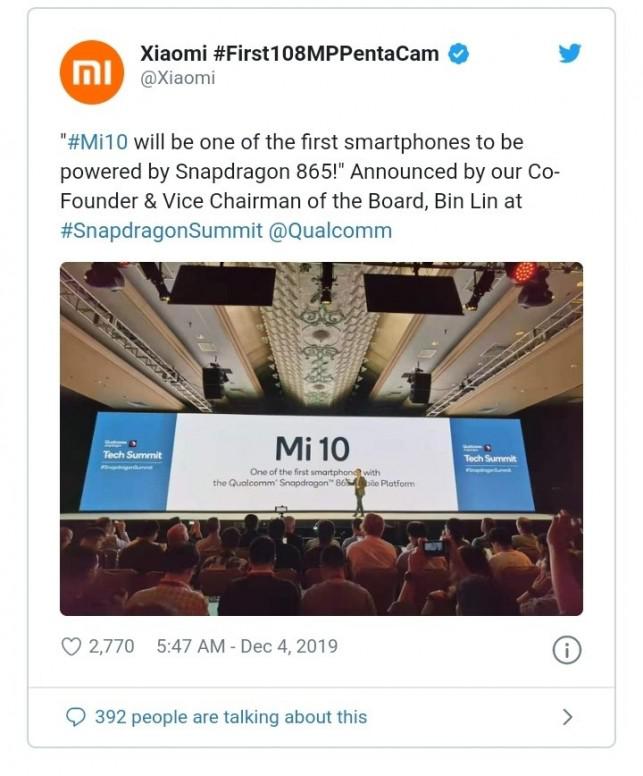 The Mi 10 is expected to come with 66W fast charging technology when it arrives next year. Although its design is still unknown, the Mi 10 will most likely have a punch-hole display too.

OPPO also announced that it will launch its own Snapdragon 865-powered flagship in the first quarter of the year which means the Mi 10 is up for some serious compeition.

Mr. Bin Lin also reiterated at the event that the company will launch more than 10 5G devices next year.


Source: https://www.gizmochina.com/2019/12/04/xiaomi-mi-10-will-be-first-snapdragon-865-chinese-phone/