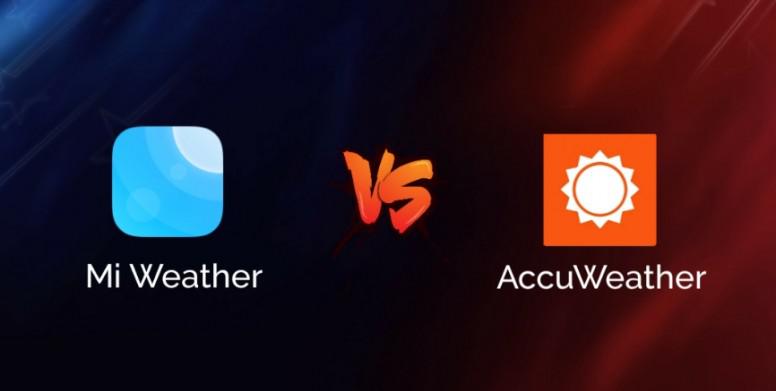 Hi Mi Fans,
The MIUI Debate Column is ready with another exciting debate for the Mi Fans! This app helps you know the real-time information of the current location or of some other place. Can you give it a guess? Yes, It's your Mi Weather App that serves you with real-time weather information and comes with facilities and information. In this debate, Mi Weather will take upon AccuWeather and the Mi Fans will decide on the best app! We will discuss the merits and demerits of both apps.



Which app do you use, and what features you love in it?

Have some points to debate? Great, we would like to hear them all!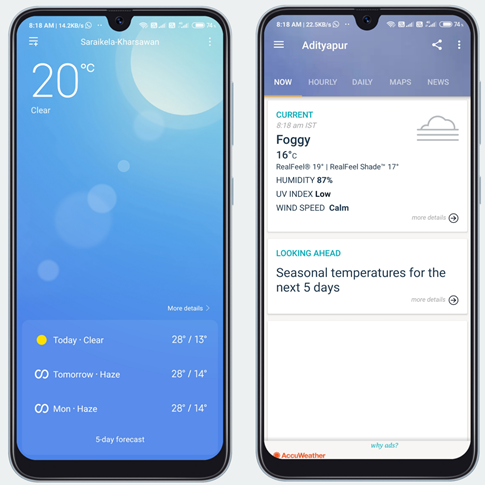 Features of Mi Weather that gives it an edge over AccuWeather:
✒ UI: The User-Interface is very rich with proper fonts and color combinations.
✒ Recommendations-Free: There are no Ads in the Mi Weather app, unlike AccuWeather.
✒ One-Page Display: Weather information with other additional information about the next 24 hours is displayed.
✒ Live-Screen: There are live screen animations according to the respective weather.
✒ Icon-change: The temperature changes are also reflected via the icon. (Symbol + Temperature)

Features of AccuWeather that gives it an edge over Mi Weather:
✒ Maps: You can check the weather information through the Maps.
✒ News: You can find weather-related news inside the app.



So, without further delay, Let's start the debate!

Mi Weather Vs AccuWeather




Let us know your points and views in the comments below, Which one do you like and for what features?


Please Note: The premium/pro/paid content of the apps are not considered.

Regards,
MIUI 11 Moderator,
Apiyush265

Related Debates:

MIUI Debates:



Popular Columns across Mi Community: