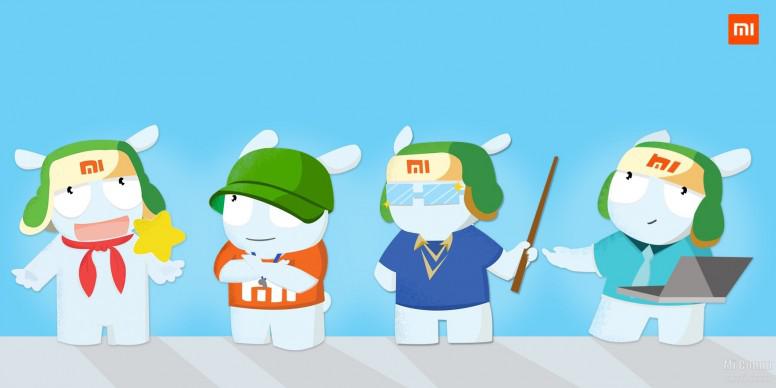 Photography Section is one of the most important sections of Mi Community. It has been made specifically for all who are passionate towards Photography. It's the best platform for you to show off your skills in the most preferred and prestigious yet creative manner.This section helps you realize the inner photographer in you. It is a platform where you can share what you have clicked with your xiaomi devices with other Mi Fans.



As this Section is being so greatful and serving for us, it's our duty to keep it healthy and Awesome following the section rules.



Here are the section rules that should be followed fairly throughout by Everyone :

1) Device Name
The images captured with xiaomi devices only should be shared. Every thread should mention on Model Name of Xiaomi Smartphone used. If such mandatory information is not there, the thread will be immediately taken down without notice.

2) Make use of English
English is preferable for better interaction, communication and easy understanding by all. Wether while replying, making a thread or posting albums, in the titles, comment while ratings etc should be in English.

3) Make Informative and Proper Threads
Adding up a few pictures in a thread should not be called a proper Album. Depicting and relating the pictures you uploaded with words, captions or with pleasant phrases or sentences which gives a good impression to the Viewer should be followed. An Album should have at least 4 photos.
It is thus recommended to give pleasant introduction about your thread. The thread should have information on camera model (xiaomi smartphone model), situation, camera app used, approaches and techniques used, tips and tricks etc ( if you want to relate any)

4) Be Creative
Creativity is writing , to communicate clearly, to express yourself fully and to be more empathetic is required. The following notes can be considered if you want to be creative :


A Catchy title . Eg: Not like Redmi Note 7 Clicks , but Symmetrical Pathways or Mesmerising Patterns etc. Gibberish title threads will be taken down.
Caption or Description : Try to give captions, appropriate description or phrases for each and every picture you upload. Objectionable content will be removed
Clearity of Subject : Always be clear of on which subject or theme are you making the thread. Clear and soothy content is welcomed. Blurry images, random clicks etc will be removed.


5) Make threads Attractive
Making use of the Advanced Mode is highly recommended in order to make sentences more colorful , hightlight points or use quotes.
Following basic formatting Should be surely considered :

Font size and colour
Content and Pictures Alignment. For Instance, Center alignment is preferable for pictures
Use of universal highlighters as Bold/Italic/Underline in order to highlight key points of the content
Use of hyperlinks if you want to attach any link. For instance, link for any previous thread/album/tutorial or of app you want to recommend everyone. But avoid business/ promotional/ illegal links.


6) Do Not spam the peaceful environment
Creating unnecessary threads/albums or off topic posts not related to this section or to reply anonymously and non-meaningful comments comes under Spamming. This will be dealt with severly. Spammers who post downloaded pics, ads, objectionable contents will be warned , his/her Mi ID can also be banned.

7) No Nudity, Profanity, Racism and Swear words :
Such acts will be taken seriously and will be dealt accordingly. It's better not to and refrain yourself from making any such move in the section. Do not insult or disrespect anyone or any community. Don't post too religious post or that may result in objection from others, care others' fellings while making threads. Making derogative comments about any activity or event going on in the section will not be entertained. Disrespectful acts or lame joke cackers will be dealt accordingly. Warning will be issued in such scenario without any second chance. In Serious cases, users will be banned .

8) Sales , Advertising and Promotion:
Under any circumstances, users are not allowed to post advertising links or to promote any kind of association. You sholud not beg for votes or share your social IDs. Such posts will be deleted without notice and a warning will be issued straight away as well as the violation will be recorded. In Serious cases, spammers will be banned as soon as possible

9) Originality is what the concern here.
Users are welcomed to post anything they liked but cheating or any kind of copy paste materials will not be entertained.
For Instance, If you like a online tutorial and want to share it, do not copy paste it entirely. Write on your own but give the source link at the end of the thread for reference only . For Album sub section 3rd party images, screenshots, downloaded pics etc will not be entertained.

10) Do not post Irrelevant Polls or Discussions.
Discussions or polls made should be meaningful enough to make sense. For Instance, "Which camera is Better?" - with no other description or comparative content etc is invalid. Such threads will be deleted immediately. Polls Should not be in exercise for more than 6 Days.

11) Recognization of threads and appreciation
Threads should contain preferably 4 or more pictures with relevant description. Threads or Albums having information on Exif data, skills required, neat and clear presentation etc will be stamped Pretty, Dope, Excellent... as per the situation

12) Making Sensible Threads
Any Thread that Contain repeated pics Or full of Selfies will be considered as duplicate post or spamming or off topic and will be deleted immediately. So we recommend you to upload a particular photo only once. Try to post meaningful photos that showcases your photography skills. Selfie and threads involving persons sholud have relevant story behind the pictures or situations. Consent of the person should be taken (declaration can be include about consent taken) before posting. Single image thread should be avoided. Avoid selfies which are objectionable to the person or photos which is driven by motive of hatred or defamation. Such will be dealt with severly.

***NO TOLERANCE BE MADE IF VIOLATION OF ANY PART OF THESE RULES IS NOTICED***Highlights about different categories/types of the forum and How to make good use of them

Contest
This Sub type category will only be used by Mi Officials, Admins or Moderators. Users are requested not to post anything there. Unnecessary threads will be moderated, moved or deleted.

Tutorials
This category is meant to share and enhance your knowledge about every aspect of Photography. If you got any specific tips to share, you are welcomed to post them under this category. Proper step by step process and illustrations should be there with focus on xiaomi device only. Avoid external links as far as possible. Do not post Album threads/ Photos here.

Discussion
This category is meant for friendly discussion, debates or polls on relevant and genuine topics. If you got any query or doubts, any questions related to Photography or the section, feel free to postunder this category. Do not post ads or threads unrelated to photography

Album
The most busy, most viewed and important category of this section is Album sub section. If you have clicked some good photos, you can post here following album criterias. Make use of this category type as much as you can. Do not forget to include device name and required numbers of photos also try to provide proper title (gibberish title threads will be taken down). You may refer this thread to understand How To Make An Album Thread Properly . The purpose of this thread is to give users an idea about basic things that is required to make an perfect album thread.

Note : Any kind of misbehavior, rough attitude, personal attacks, abusing, use of foul language, promotion of unauthorized propoganda or illegal content will be dealt accordingly. Threads will be deleted, user will be warned or banned.
If you have got any query, PM Section Moderators.
And In case you want to be in touch with us and other photographers or Followers the section throughout, you may head up and join Mi Photography Club. The Club already have got more than 1K+ passionate active members who uses Xiaomi Smartphones for photography.



Mi Photography Club
https://in.c.mi.com/in/thread-5065-1-0.html
Direct link to join the group :- Mi Photography Club



Important Note :
If there's any requirement, the above rules and regulations maye be retouched as per the recommendation of the Mi Community Photography Management Team.

Special Case: Currently everything posted from GALLERY is routed to ALBUM section, so it it adviced to post 3/4 images there in gallery also. This is not applicable at times of paricular contest wherein Contest Rules will have more weight.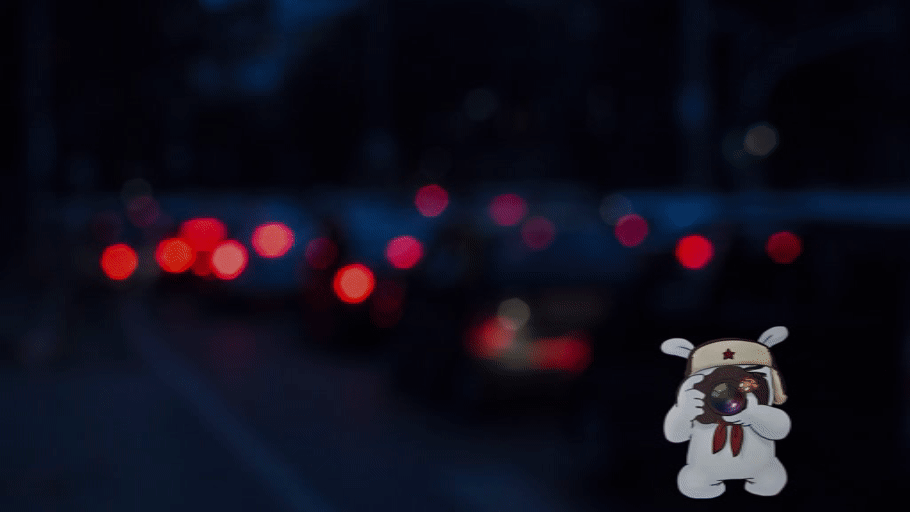 *New users who reply to this thread will be awarded +5 experience points for going through the Photography Section Rules
Rate