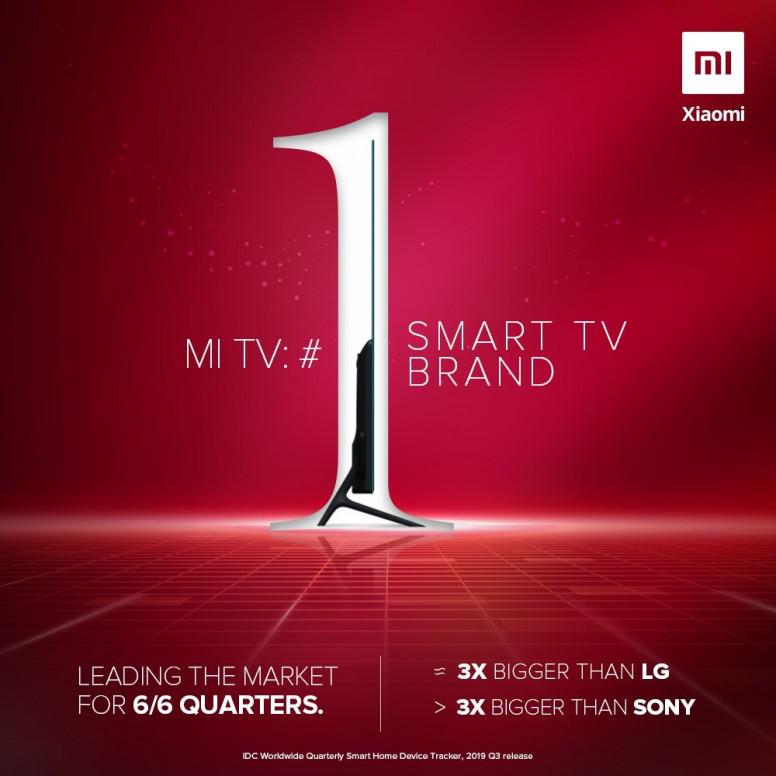 Hey Mi Fans,
The year 2019 was a big year and full of surprises. More importantly, we can say this was any year of being No. 1. Launch of several exciting smartphones, smart IoT products along with 4 new Mi TVs, made us wow.

We are proud to announce that Mi TV remains India's No. 1 Smart TV Brand for 6 quarters in a row:

Biggest Mi TV launched
Biggest updates released
Big records created ⚡
Big support from Mi fans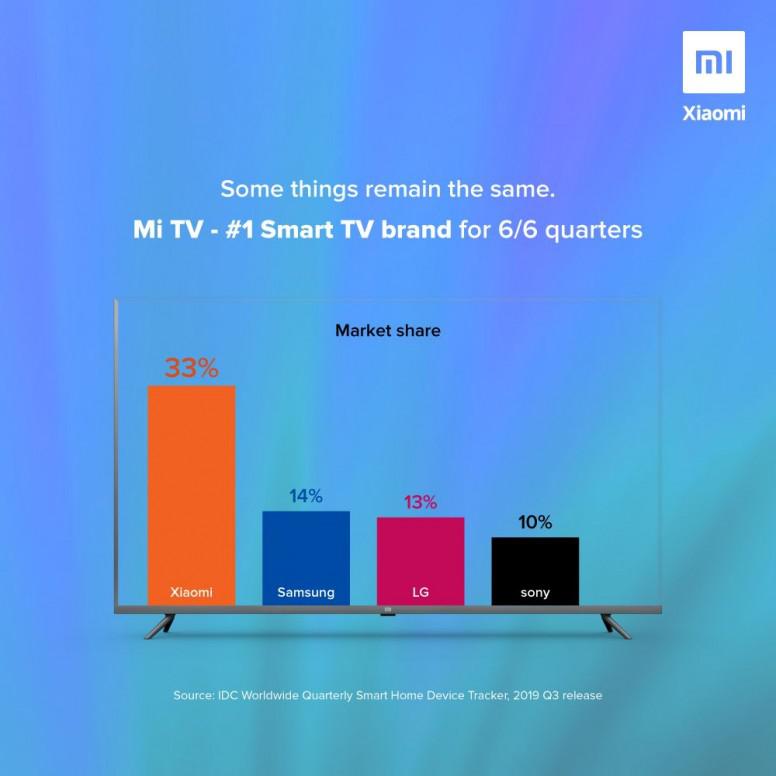 What're you expecting in 2020? Let us know in the comments below.