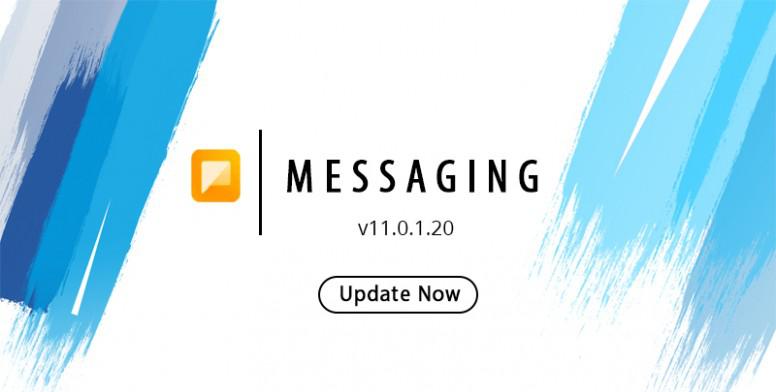 Hello Mi Fans,
The Messaging application makes it easy to communicate with the people you want. MIUI Team has always been trying their best to make Mi Message app better, in order to give the best optimization.Mi Messaging app not like other messaging apps it has some unique features and options.Like every time, the team has looked into the users' feedbacks regarding Mi Messaging app this time, as well and introduced some new features.

✒ Additional information:

6 December 2019
Update Size: 18.2 MB

✒ What's new:
Messaging turns the messages with bills, verification codes, and tickets into cards with shortcuts, allowing you to see all the important information at a glance


✒ Update it:
Process 1

1. Go to "Settings"
2. Go to "System App Updater" and Update it.

Process 2


Update MI Messaging App V11.0.1.20 -global from Mi App Store


If you have any issues in the Mi Messaging app. Send your issues to the feedback team they will help you ASAP!