Hello Mi Fans,

Xiaomi launches the Qingping Bluetooth Alarm Clock with Temperature and Humidity sensor.
Xiaomi's Youpin crowdfunding platform has played host to a new product. The product is the Qingping Bluetooth alarm clock and it hits with an amazing 59 yuan ($8) price tag. The gadget is expected to start shipping in China starting from January 14, 2020.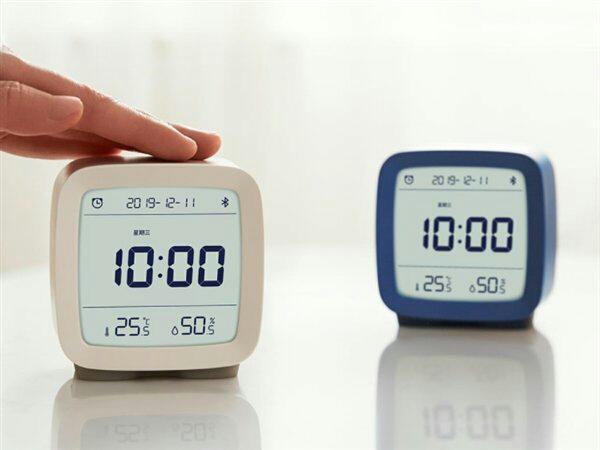 The Qingping Bluetooth alarm clock adopts a simple, yet elegant design with no physical button on sight. Instead, when the body is pressed, the part around the soft rubber base goes inside. The Snooze function can be activated in this way and it lasts for 10 minutes. Pressing the body twice turns off the alarm.

PRODUCT VIDEO :
https://youtu.be/WJGge4m6rE4


The alarm clock is equipped with Bluetooth connectivity with which it can be paired with a smartphone. When it is paired, the alarm clock automatically synchronises the time with that of the clock. As an alarm clock, it gives users the leverage to set up to 16 different alarms. There are 8 different ringtones and the volume of the alarm speaker is adjustable.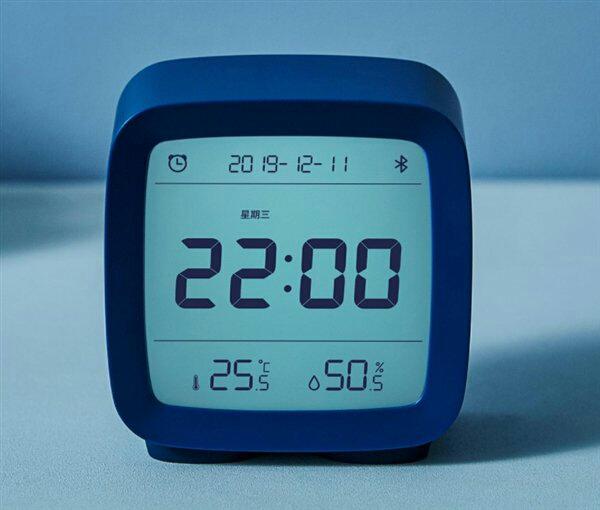 Apart from the alarm function, the clock also features temperature and humidity detection. For the temperature, there is a Swiss Sensirion sensor with a measuring accuracy of ± 0.2 ℃. The humidity measurement accuracy is ± 2% RH. At these levels, the gadget can detect temperature and humidity changes efficiently.

Description :

.Link with other smart devices in the home via Mijia Bluetooth gateway, improve indoor comfort, open intelligent healthy life

. 3.7 inch e-ink screen display contents clearly from multiple views
.
With Switzerland Sensirion sensor, it accurately perceives the subtle changes of temperature and humidity

. Check the historical humidity and temperature curve and learn the change via Mijia APP

. With brackets, wall stickers, soft magnets, flexible placemen

. Suitable for flower room, kitchen, storage room, toilet, etc.

Specifications :


- Temperature measurement range: 0 - 60 Deg.C
- Humidity measurement range: 0 - 99 percent RH
- Product material: ABS PC
- Wireless connection:
Bluetooth 4.0
- Time display format: 24 hours clock
- Working voltage: DC 2.5 - 3V
- Battery model: 2 x CR2032 ( built-in )

Package Contents:
1 x Meter,
1 x Bracket,
1 x Wall Sticker,
1 x Soft Magnet,

Follow me for more Updates.
Source Link (https://tinyurl.com/rtyhmac)