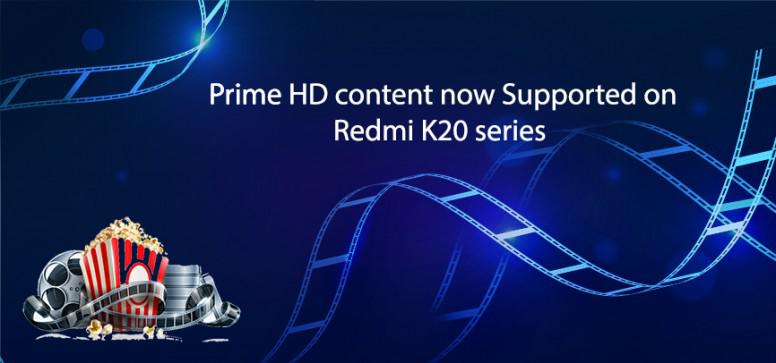 Mi Fans,
Everyone loves watching movies or series on their devices. They look for a bigger display device with a good battery backup. Watching in normal SD is an old intuition and everyone enjoys more of HD or FHD contents. Full HD or FHD is a set of High Definition video. 1080p or 1920*1080 pixels displayed across the screen horizontally. These HD contents are only accessible by any Widevine L1 supported device. (Widevine L1 is Google's digital rights management system that is required if you are streaming from platforms like Netflix, Amazon Prime Video or any other OTT services).

Though Redmi K20 series is L1 supportable device, but Amazon prime HD contents were lacking by the device as the content provider hadn't white-listed the device previously. Well, now the rejoice time is here for Amazon prime lovers as HD and FHD contents are now available for the Redmi K20 series.

✒ Steps to be taken to enable HD/FHD contents

Make sure you have updated your app to the latest version.
Must have set content streaming at the highest.
Good, stable and fast internet connection.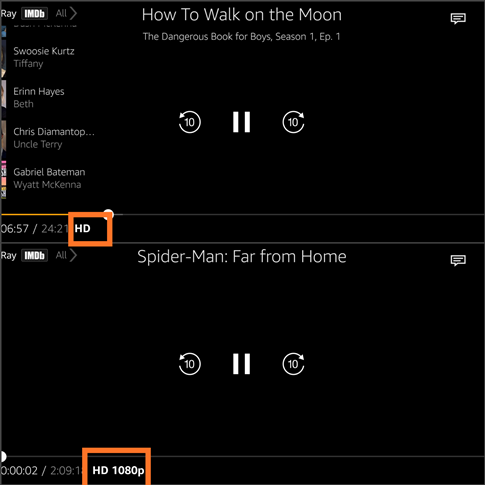 Please Note: Though for accessing the HD contents, you need to have a fast and stable network connection. Also, it may take a while to detect the network and start HD content. Make sure your bootloader is locked
✒ About Mi Community:

Mi Community is Xiaomi Community's official Android app and a home for Mi fans in India. It helps you share your ideas and interact with other Mi fans on-the-move. It offers a fast and intuitive interface to post threads, reply, read the news and interact with others.
✒ Mi Community App on Google Play Store:

Related MIUI Threads
Popular Columns across Mi Community: