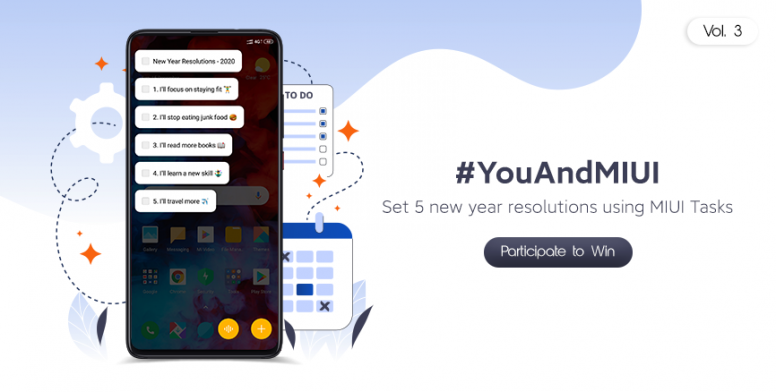 Folks!
Welcome back to your own series #YouAndMIUI. It's Monday and we are back in business. First of all thanks for the tremendous amount of love you have given to the two volumes of the series, we are really grateful for that. To kick start your week and beat the Monday blues we are presenting you the next iteration of our series, Volume 3.
About today's activity
MIUI Note app has turned into one of the most incredible additions from jotting down your notes to retaining your daily assignment. From someone's contact number to a witty quote on a blog, it could be anything. Sometimes the information to be noted down isn't even textual, but visual (e.g. a picture of flyer having some details). The addition of the MIUI Tasks feature has enlarged its productivity to the next level. Why not we utilize this in a better way. How? Keep reading.
We are almost at the end of this beautiful year 2019. This gloriously year must have given you many wonderful or tragic moments. You might have many things left behind which was not possible for you to get that accurate. Well to resolve those incomplete desires or fluctuations the integration of the MIUI task can help you to remind about your new resolutions.
We are here to encourage you to take your new year resolutions, wondering what would be the MIUI way to do this?
To accomplish this in an MIUI way, all you need to do is state your 5 new year resolutions with us by utilizing the MIUI tasks feature. Resolutions should be something that you always wanted to achieve and have been putting back for some or the other reasons, for example, putting back going to the gym for whatever reason. Remember, your resolutions should be SMART!
S - Specific
M - Measurable
A - Attainable
R - Relevant
T - Time-Bound

How to participate?
So all that you need to do is to activate the all-new MIUI 11 feature, Task toolbox feature and write your 5 new year resolution in each separate task.
Open Notes App - Switch to Tasks - Settings - Task toolbox - Activate.
Go to home screen - look for the toolbox slide in left - pull
Write your 5 resolutions as each separate task.
Finally, share the screenshots in the comments section below.

Winners Selection:
Every valid reply will be awarded 50 Community points.
The best three creative answers will be rewarded with 1000 Community points.
Winners will be judged by the panel of Admin, MIUI Moderators & Super Moderators.

Timeline
From today onwards till 22nd Dec 2019, 11:59 PM (IST).
We will post the winners' names in the next episode so stay tuned!
Winners from Episode 2 of #YouAndMIUI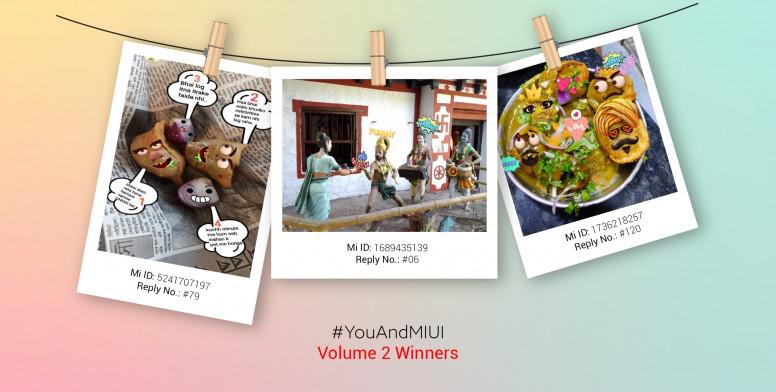 Congratulations everyone! We are providing 1000 Community points to the above users also, every valid responder will be rewarded 50 Community points within the next 24 hours.



About #YouAndMIUI
A magnificent series brought to you by Team MIUI. An initiative to bring out the best of MIUI and push it even further collaborating with Mi Fans powering innovation for all.