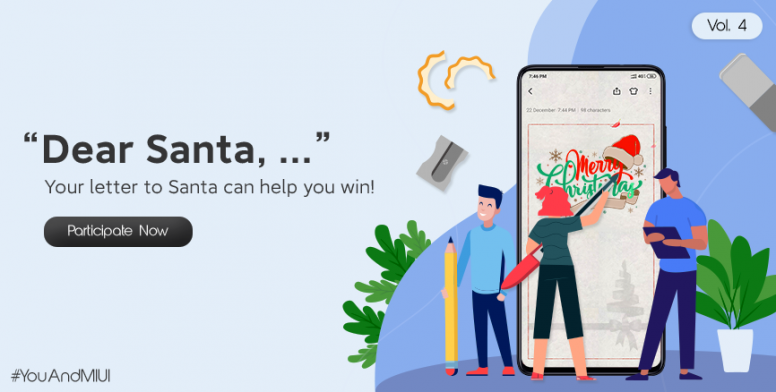 Bonjour Mi Fans!
This morning, I thought to myself why Mondays are hated all over the world and I found an answer to it. Because earlier there was no #YouAndMIUI coming up every Monday to cheer you up. Even we get excited when the weekend comes to an end because no matter what happens, Mi Fans can make heavy hearts reach Cloud 9. Speaking of excitement, you guys have amazed us with your responses for the 'Vol 3' and they were so damn good that we had a hard time. Well, to give your day a boost again, we present you the next iteration of our series, Volume 4 with some Christmas Carol playing in the background.

Today's activity | A Christmas Special
Christmas is around the corner and we all have something to say to Santa. Wondering what would be the MIUI way to let the Santa know what you in mind? This Christmas, let your creative, quirky reply help you win! Write a letter to Santa using MIUI Notes app and share it with us!

Why the MIUI Note app?
MIUI Note app is one of the incredible additions to MIUI. From jotting down your notes to retaining your daily assignment, from being a scratchpad for your ideas to a witty quote on a blog, it can be anything! The sky is the limit here! Along with the textual content, it can also have visual content like a picture, ASCII art or anything else you can think of. You can match the content with a variety of backgrounds to go with. That's what makes it a go-to app, and we are gonna use this for writing a letter to Santa!

How to participate?

Open MIUI Notes app and create a new note
Be creative and write a funny message for Santa starting with "Dear Santa, ....." (explained below)

Export the note as a picture to your gallery (explained below)
Attach the exported note picture in the comments below


What and how you can write in a letter to Santa?
Start with "Dear Santa, ...." and include anything from below:


Can be your wish list, we'll love it if it's funny
A funny message for Santa (try to make it stand out, Santa gets so many letters!)
How good you have been this year
Can be something you can ask for your loved ones
Something you want to tell the Mi Community staff or members


You can use different themes, images, texts, ASCII arts, etc. to enhance the look of your letter
Endless possibilities! Be creative & funny!

Example Replies: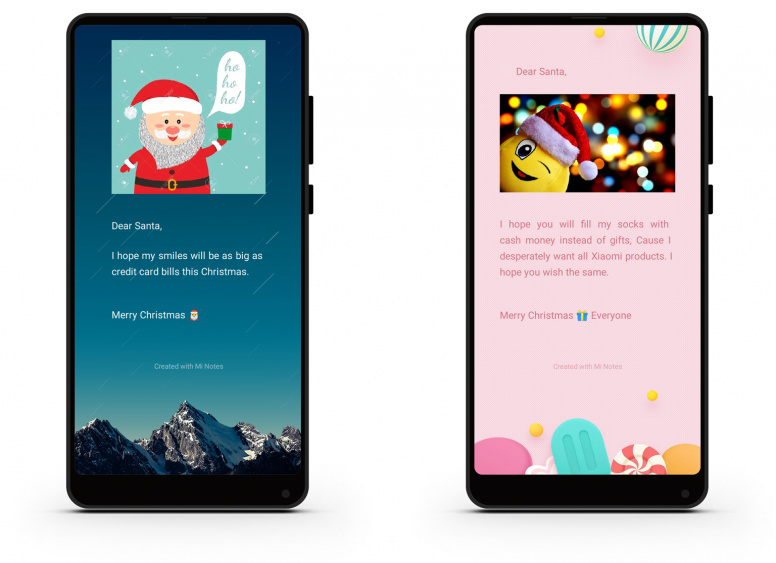 How to export a note as a picture to attach in a reply?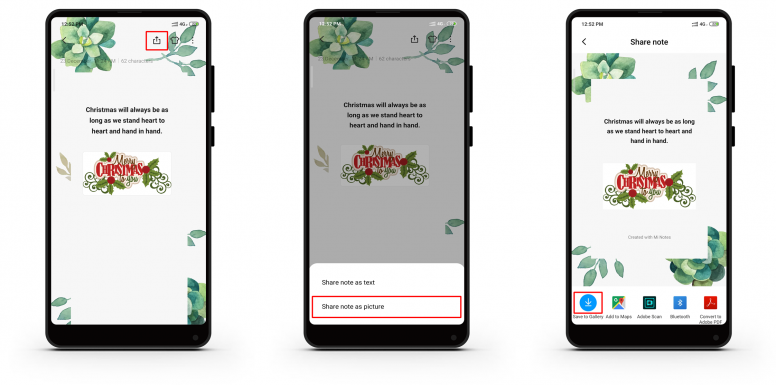 Winners Selection:
There can only be one winner and he/she gets an exclusive "Mi Goodie".
Every valid reply will be awarded 100 Community points.
The best three runners-up will be rewarded with 1000 Community points.
Winners will be judged by the panel of Admin, MIUI Moderators & Super Moderators.


Timeline
From today onwards till 29th Dec 2019, 11:59 PM (IST)
We will post the winners' names in the next episode so stay tuned!

Winners from Episode 3 of #YouAndMIUI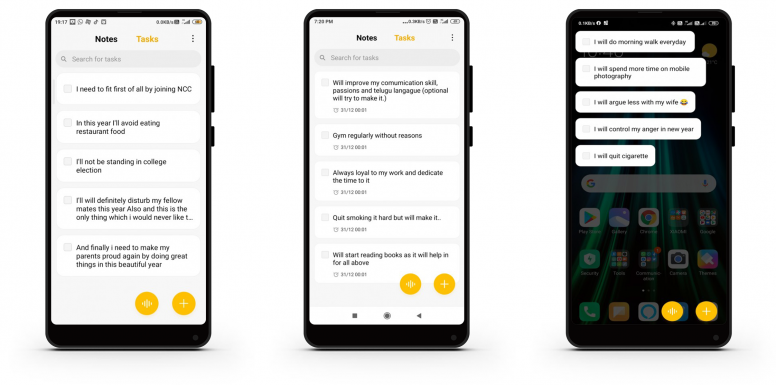 | | | |
| --- | --- | --- |
| Reply No. | Mi ID | Image Link |
| 70 | 5210601876 | |
| 78 | 5227802030 | |
| 176 | 1641554309 | |
Congratulations everyone! We are providing 1000 Community points to the above users. Also, every valid responder will be rewarded with 50 Community points within the next 24 hours.

About #YouAndMIUI
A magnificent series brought to you by Team MIUI. An initiative to bring out the best of MIUI and push it even further collaborating with Mi Fans powering innovation for all.

Special thanks to Admin R0user, my co-mods MiAkash, and lungkhim7 for inspiration and support.
Rate