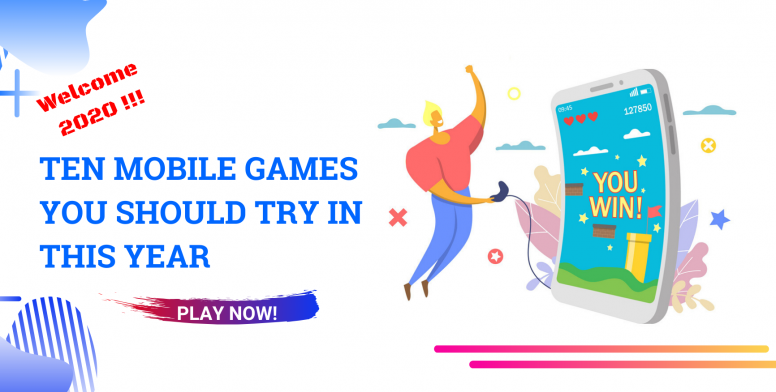 Hi Mi Fans!Looking for a new game to play on your mobile device? In the spirit of PUBG & Call Of Duty, You may not see these games, which entered the top chart of Google Play Store based on their innovative gameplay. Here App review Team listing those games that dared to be different and put a twist on established genres and drew us into their wild and imaginative worlds all year. Here we go!






Uncover the truth in this detective game with a twist. Instead of searching high and low for clues, everything you need is hidden away amongst radio waves. Record soundbytes from radio stations to answer questions and disprove conspiracists in this audio-based mystery.
Assassin's Creed Rebellion: Adventure RPG




Ubisoft cleverly combines genres in this deep and complex entry into the Assassin's Creed franchise. By moving away from real-time action and instead towards strategy, becoming a legendary Assassin is all about the choices you make.



Dungeon faster is the original hybrid between card game, dungeon crawler and puzzle game. WIth its unique medieval theme and exciting gameplay, it will take both skill and luck to win at this one.




What wins an F1 race, the car or the driver? Think you can strategize better than your duel rivals to consistently beat the clock, here is your chance to prove it. An interesting take on a racing game with a twist of tactical strategy and a whole lot of customization.
Harry Potter: Wizards Unite




Niantic takes augmented reality into magical realms for this adventure. Watch the world of wizards come to life and see the gorgeously animated creatures flit about, blending into reality seamlessly. Tread on an amazing journey with Harry Potter which will leave you spellbound.
Overkill the Dead: Survival




Step into the dark post apocalypse world of zombies and you need to fight to survive. With a variety of weapons and missions, the future of humanity is in your hands. The zombie virus is spreading the whole world. The countdown of the dooms day hasstarted. As one of the survivors, you have no other choices but take up your gun and fight! Guard your survival materials and kill zombies as many as possible until the assistance comes.
Masala Madness: Cooking Game




Fast paced restaurant management with a chance to travel the world. Play online and offline and win the hearts of your customers. Jazz up that food truck and serve hot Indian dishes to scale the ranks in this cooking fest.
Ludo All-Star - Online Classic Board & Ludo Game




Yoozoo takes the humble board game to the next level with online challenges. Your favourite childhood board game recreated with a modern take. Coupled with epic boosters and amazing themes, this is a classic reborn.




By pivoting to a new genre, Angry Birds has never felt fresher than in Dream Blast. Pop your way through levels to save eggs, gain power- ups, and clear ever-tricky worlds full of cascading bubbles.




Classic arcade action air combat, perfectly recreated for the modern world. Relive the glory of the best fighter pilots and feel the intensity of real battlefield in this adventure ride. Easy, intuitive controls and a leaderboard to beat, this is your chance to conquer the skies.
A big thanks to all my App Review Teammates and my fellow Team Leader JayUser. I would also like to thank our Mod Wrony1119, SMod MiAkash, lungkhim7, and Admin R0user without your constant support this amazing journey wouldn't have been possible.
Don't forget to subscribe our Official App Review Team Telegram Channel
Popular Columns Across Mi Community
SUBSCRIBE NOW