Hello Mi Fans!
Whats up? Today I was just sitting in the balcony watching some children going to school and I was just wondering about the golden time of my school days. The mischief we did, obedient we were and what not? It's a fact that at least once in a lifetime a person thinks of re-living the school life.
I can understand like visiting the school just for recreating memories is a tough task in our daily life be it in college or jobs. Meanwhile, I came across this nice theme named Back to School.
This theme packs a cool lock screen animation and all the memories you might want to remember. Here are the theme details:
| | |
| --- | --- |
| Theme Name: | Back to School |
| Size: | 3.4 MB |
| Rating: | 4.6 Stars |
| Designer: | NCA |
| Developer: | Reza Ardiansyah |
Why don't you have a look at these screenshots and gif of the theme: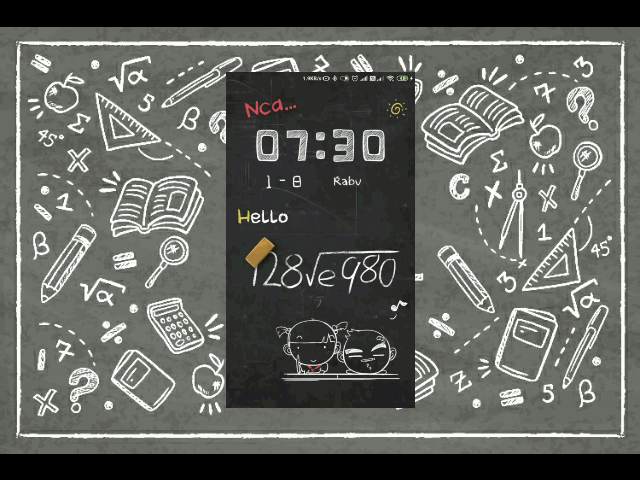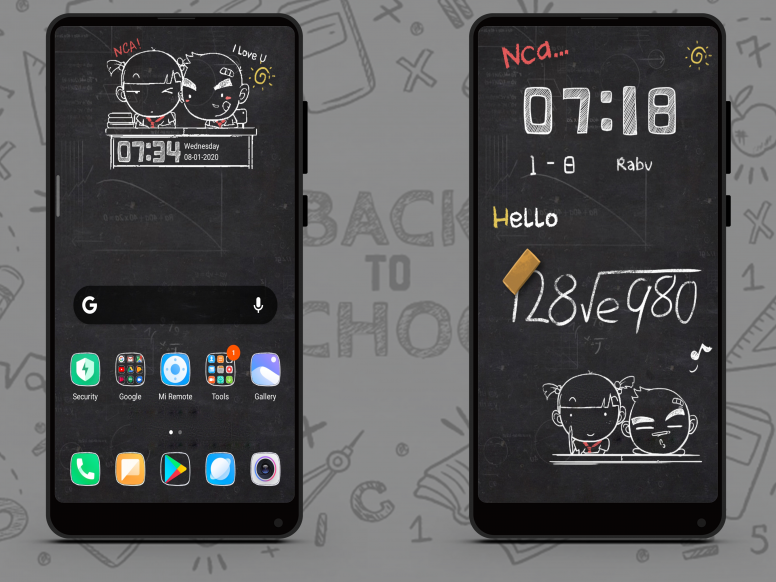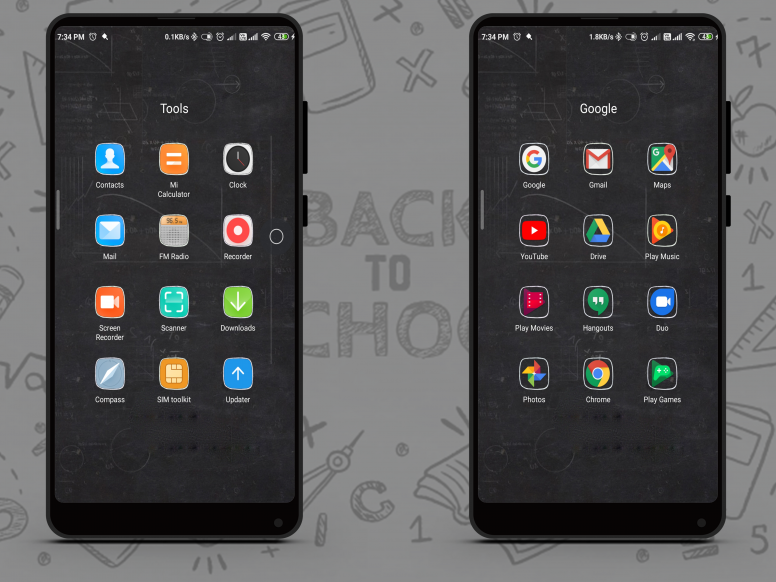 Key Highlights:
Icons

Clock Widget

Wallpapers



Download Theme Here:
Follow the steps below to download the theme
Step 1: Open Themes App
Step 2: Search for 'Back to School' or 'NCA' in the search tab.
Step 3: Find and Download the Theme.
Reply and win
Download and Apply the Theme
Share the Screenshot along with the best/funny memory of your school life.
Every Valid Reply get 50 Mi Community Points

About "Theme of the Week"
It is a weekly series of threads for all the Mi fans who love a change. I try out a few new and trending themes from the theme store and feature them in my threads weekly so that you all don't have to worry about finding the right theme.
Popular Columns across Mi Community:
Related Threads:
[TOTW #90] BLOSSOM DWM4 - Let us start the new year with full bloom!


Moderated by lungkhim7