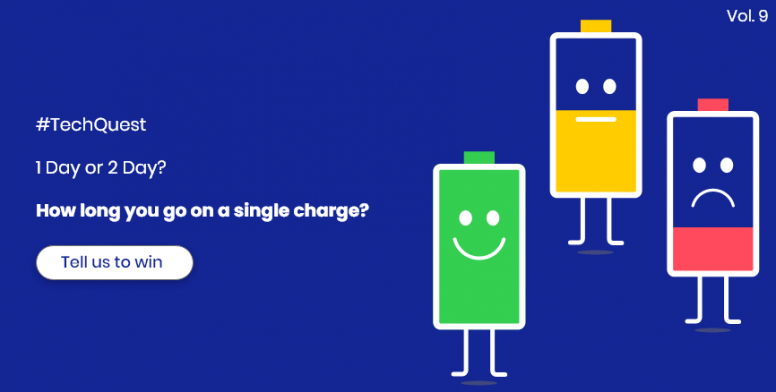 Hi Mi Fans,
Finding your device running out of a juice whilst you go for office or college or on a date is often disappointing. We all have been victim of these situations when our most loved device doesn't last long on a single charge and remind us to have a hand on a premium device. As a matter of fact, this can be easily handled by the Redmi K20 Pro powered by 4000mAh (typ) high-capacity battery with Qualcomm® Quick Charge® 4.0 support. Let's discuss - how a battery works in a smartphone device and how can we get most of it. Finally, we will have a look at which Xiaomi devices suite best for your needs.
Charge up yourself and let's get rolling.
Here we have listed some amazing devices to go for if you are confused on the battery part of the choices you have:
General user with generic needs
If you are one of those who is looking for a device that provides you with smooth performance and which can last long so you don't need to carry your charger wherever you go and keep it plugging here and there, then mate Xiaomi got you covered by some amazing device that promises to give you juice more than you require. You might have already guessed what I am talking about, Yaa!! You guessed it right we are talking about our Battery Powerhouse i.e.
Redmi 8
and
Redmi 8A
. If you need performance clubbed with a long battery that's where your quest ends. You can buy them by clicking on their names and enjoy.
Binge watcher with gaming needs
If you are looking for a device that can your love for your favourite games and handles them with ease giving you performance as smooth as butter without eating your battery and when it comes to juicing your beast it charges in a jiffy, then say no more and give yourself what you deserve i.e.
Redmi Note 8
and
Redmi Note 8 Pro
. You can buy them by clicking on their names respectively.
Premium user with high-performance demands
If you think that mediocrity is a thing of the past and looking for a flagship to calm you urge for performance but you are worried about budgets as flagship devices are hungry to get out all the money out of your pocket but don't worry Xiaomi got you covered by our flagship 'K- series' with
Redmi K20
and
Redmi K20 Pro
that gives you the performance you deserve with the help of the Snapdragon 855 SoC and when combined with AMOLED display it promises to give you ultimate performance with efficient and smart battery management. Our beast Redmi K series houses 4000mAh battery that will last more than you require with help of ultimate battery optimization provide with MIUI. You can buy them by clicking on their names respectively.
Here are some tips to get more Juice out of the Battery of your device:
Avoid full cycle (zero-100 percent) and overnight charging. Instead, top-up your phone more regularly with partial charges.

Ending a charge at 80 percent is better for the battery than topping all the way up to 100 percent.

Use fast charging technologies sparingly and never overnight.

Heat is the battery killer. Don't cover your phone when charging and keep it out of hot places.

Turn your phone off when charging, or at least don't play games or watch videos to avoid mini-cycles.



That leads us to #TechQuest for today:
How much a full charge lasts on your device?
What kind of user are you when it comes to the battery?
Tell us to WIN!
Prizes
Every valid replay will get 100 credits and the top 3 interesting replays will get 1000 credits!!
So, try to be creative while replying to have a better chance of winning 1000 credits!!
Deadline
15th Jan 2019
About #TechQuest
TechQuest is an initiative by Techie Team of Mi Community that is focused to have a deeper engagement with all our Mi Fans out there. This series is here to boost up your technical information in an interactive yet rewarding way.