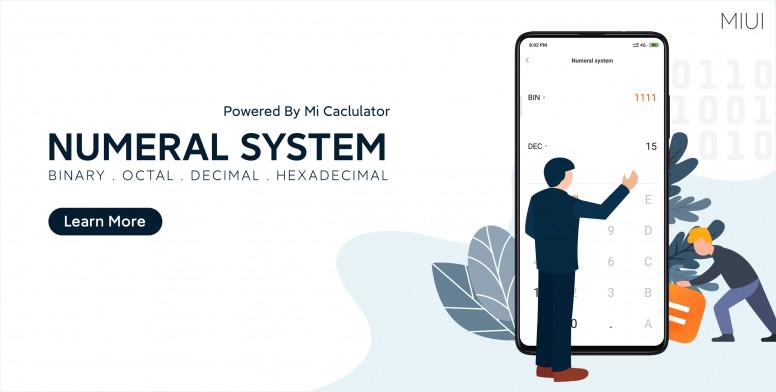 Mi Fans!
Well, this one is for all the geeks out there! Ever wanted to convert between Binary to Decimal and Decimal to Binary on the go and didn't have your scientific calculator with you? Now Mi Calculator has a solution to this! Upgrade to the latest version of Mi Calculator and enjoy the handy calculation of the 'Numeral System' on the go.

What can you do?
The numeral system helps you to convert a number for one numeral system to another. Ex Binary to Decimal and vice versa.

What is a numeral system?
A numeral system (or system of numeration) is a writing system for expressing numbers; that is, a mathematical notation for representing numbers of a given set, using digits or other symbols in a consistent manner.

How do I get this?
1. Open MIUI Calculator.
2. Swipe left or tap on the top middle icon to switch on to the main page.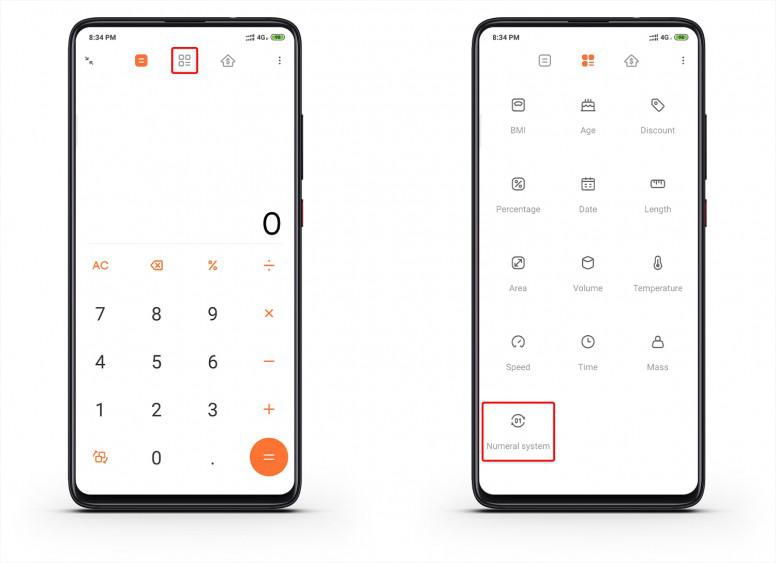 3. Tap on the Numeral System icon.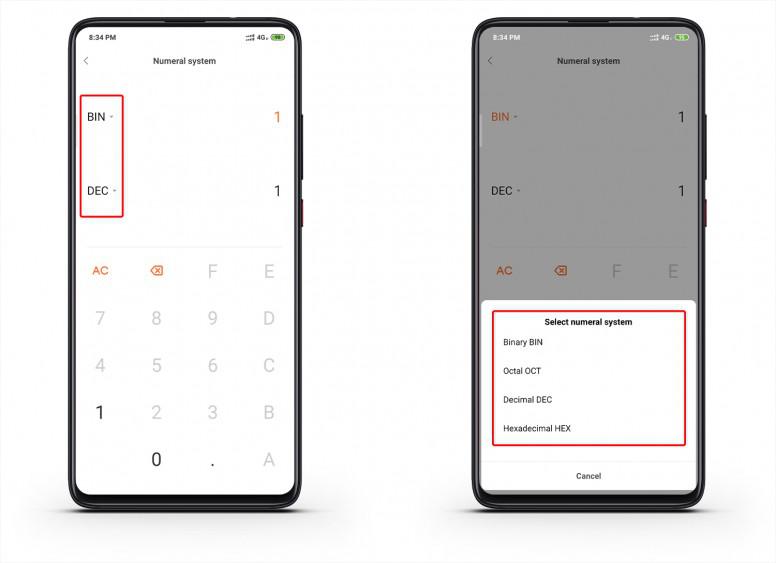 4. Now just tap on those numbers to get the result.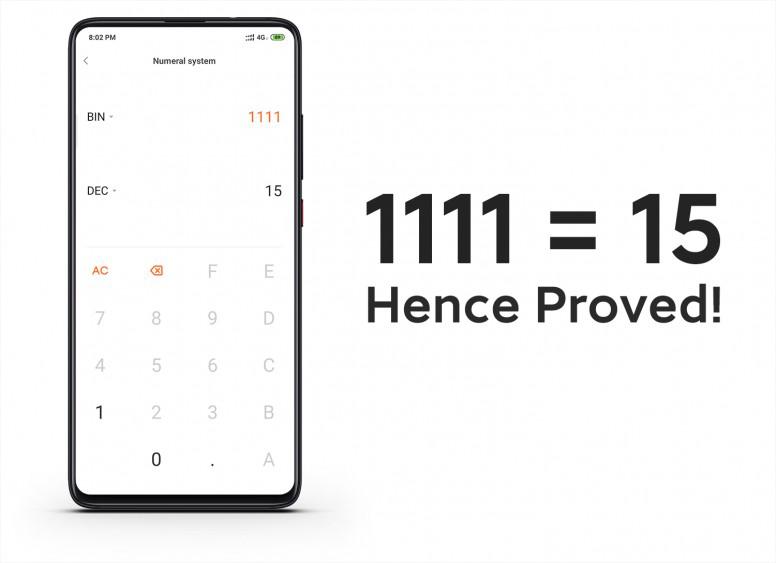 Admire this addition?

Do let us know in the comments section below.





✒ About Mi Community
Mi Community is Xiaomi Community's official Android app and a home for Mi fans in India. It helps you share your ideas and interact with other Mi fans on-the-move. It offers a fast and intuitive interface to post threads, reply, read the news and interact with others.

✒ Mi Community App on Google Play Store


• Popular Columns across Mi Community