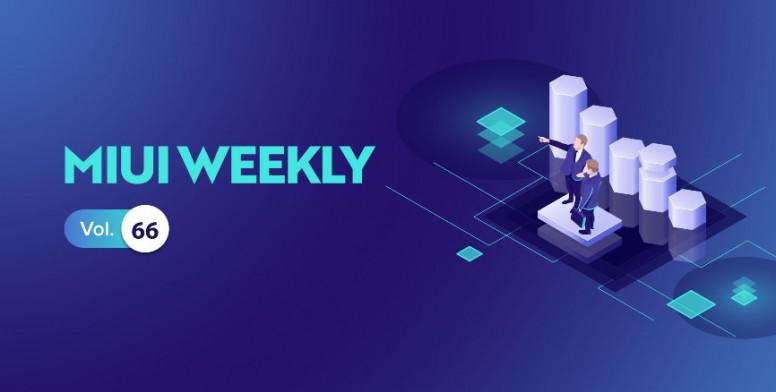 Hello Mi Fans
If you've been busy last week and couldn't keep up with the updates from our MIUI team, then MIUI Weekly is the right place for you. This is indeed where we bring you the best of MIUI threads you might have missed. Keep reading!




Mi Tasks Vs Microsoft Tasks: Choose your Tasking partner!

by Apiyush265




Undeniably, there are always possibilities of raising a doubt or question when we start comparing technology/product. However, in the end, it's a debate supported by facts bring people to a consensus with an ultimate solution. Welcome back to the Debate series once again, as usual, today's debate gonna be more interesting as we have come up with our cool integration of MIUI 11 Mi Task and on the other hand we have picked up Microsoft Task......

Read more
Introducing Numeral System in MIUI Calculator - The Machinery language at your fingertips!
by
lungkhim7




Well, this one is for all the geeks out there! Ever wanted to convert between Binary to Decimal and Decimal to Binary on the go and didn't have your scientific calculator with you? Now Mi Calculator has a solution to this! Upgrade to the latest version of Mi Calculator and enjoy the handy calculation of the 'Numeral System' on the go....

Read more
[TOTW 91] Back to School | Feel Nostalgic, Mention the Mischief and Win!
by
Manvesh




Whats up? Today I was just sitting in the balcony watching some children going to school and I was just wondering about the golden time of my school days. The mischief we did, obedient we were and what not? It's a fact that at least once in a lifetime a person thinks of re-living the school life....

Read more
Mi Calendar: Enjoy your boring days with New Movie card!




Entertainment is an integral part of one's life and to facilitate and recreate the joyous moments! Mi Calendar is a complete package of all your social needs! It serves you with Panchang & Horoscope, Joke card, Whatsapp status, Cricket Schedule and now is equipped with the Movies Card. The need to download or gather results from the internet is gone.....

Read more
[MIUI Weekly Poll] [Vol 15] Fairy Tale or a Dark Knight? MIUI has got your back!




Dark Mode has been the biggest craze for the smartphone industry that eventually even caught up other gizmos as well. The trend started right after the advancement in AMOLED technology and the whole idea behind this was to preserve battery life. This, however, isn't the case today. Dark Mode is more of an aesthetic element that impacts the overall user experience.....

Read more
[Mi Calculator] Multi-Tasking on the Go! | v11.0.8 | Update Now!



With so much to calculate and having so much less time to do it the old way, The Floating Calculator App is your handy app on the go! MIUI 11 has added new charms to the app with a variety of support and upgraded new look. Mi Calculator will do the math for you. All new all-in-one calculator for you....

Read more
That's a wrap up for this week. I hope to see you all with another new compilation next week. But for now, I would like to thank all my fellow MIUI Mods for contributing their time and efforts to share these amazing threads for our Mi Fans. Don't forget to vote for your favorite threads and share your thoughts about this volume in the comments section below!
About MIUI Weekly:-
MIUI Weekly is an initiative taken by team MIUI to connect with Mi Fan's even better. Through this weekly series, we bring out different features of MIUI and ask your opinion on how things are and how they should be. This helps us gather information about user preferences and make MIUI even better from a user's perspective
Vote for the best thread below and help us improve!