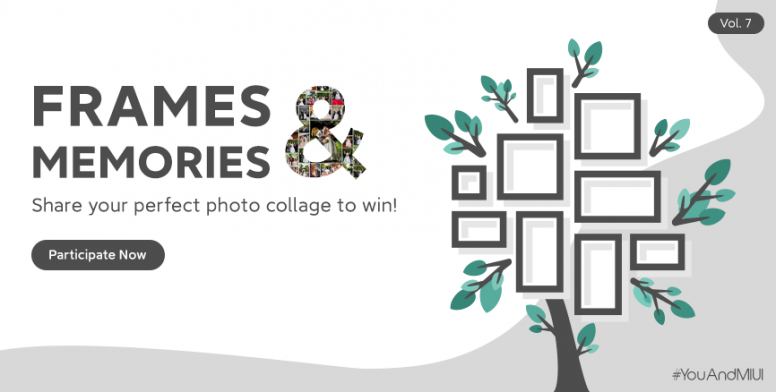 Hey folks!
Don't know about you, but for me, Tuesday mornings are nothing but full of wait for the Friyay! If you are also stuck in this wait for Friday, let's kill some wait with this week's volume of #YouAndMIUI. As usual, we have something interesting to uplift you out of your boring midweek mood.



Today's activity | MIUI Gallery Collage


Over time, I have seen many users using third-party apps to create the photo collage of their memories unknown to the facr that you can do the same inside MIUI Gallery app and hence you can cut down one app less from your phone.

Talking about our own MIUI Gallery app, it has numerous features that most people are not aware of. You might have captured the moments in different situations & mood formulating memories, and often we all create the collage of the best moments out of that memory. MIUI Gallery Collage feature helps you to create the bird's eye view of those special moments.

What is Collage?
Collage is a collection, it can be of multiple things. Often the photo collage represents the event or the special memory with only the best pictures, in short your it serves as a sneak peek of the full stories.

What to put as a collage?

Your Dog and its mood throughout (Yeah, will never say no this. Cat people, you are welcome too)
You and your pretty face with all those different emotions (expecting some selfie girls around :p)
Top pics from last Photowalk (a perfect time to show off your foreign trip)
Anything worth showing except some memes :D

How to use this feature?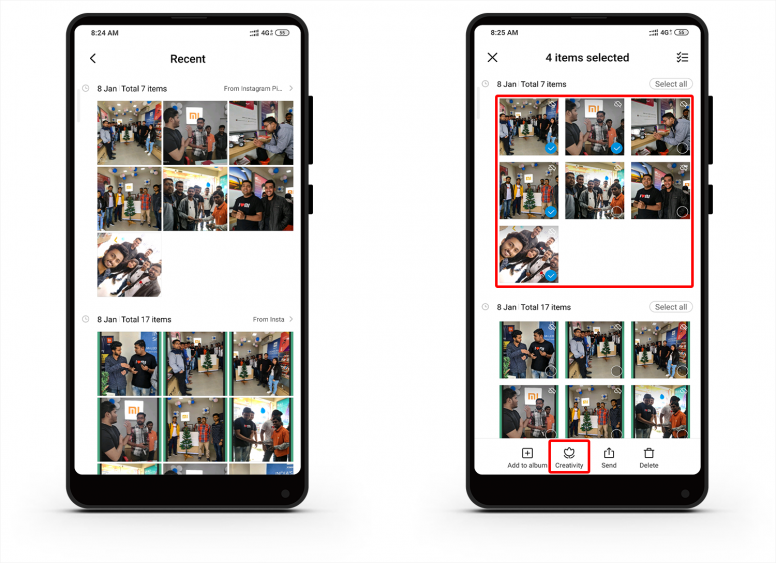 Open MIUI Gallery and select some pics.
In the bottom of app tap on Creativity icon and select Collage option.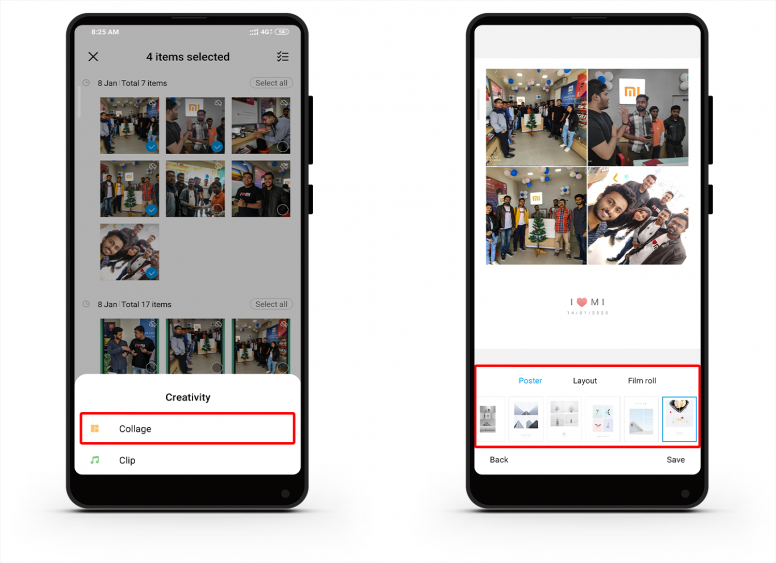 According to your choice you can select Poster/Layout/Film roll art work and select frames.
Tap on save and your artwork is ready to be served fresh.


Well, if you're still not clear about the steps displayed above and want to know more about the process in detail, we have got you covered. Here is a link to our complete guide on the MIUI Gallery Collage feature. [Click Here]

How to participate?

Use this feature and show your creativity in comments.
Do some creative work for the appreciation of your work.
Be creative and come up with your out of world idea.

Winners Selection:
Every valid reply will be awarded 100 Community points.
The best three replies will be rewarded with 1000 Community points
Winners will be judged by the Admin, MIUI Moderators & Super Moderators of Mi Community


Timeline:
From today onwards till 19th Jan 2020, 11:59 PM (IST)
We will post the winners' names in the next episode so stay tuned!

Winners from Volume 6 of #YouAndMIUI:



Congratulations everyone! We have already processed 1000 Community points to the above users. Also, every valid responder has been rewarded with 50 Community points. To check the points you have won, you can open Mi Community app - notification bell on right side - notifications - and check it under Mi Community (official) messages.

About #YouAndMIUI:
A magnificent series brought to you by Team MIUI. An initiative to bring out the best of MIUI and push it even further collaborating with Mi Fans powering innovation for all.

Special thanks to Admin R0user, my co-mods biswas_deeptesh and lungkhim7 for graphical and literary support.
Rate