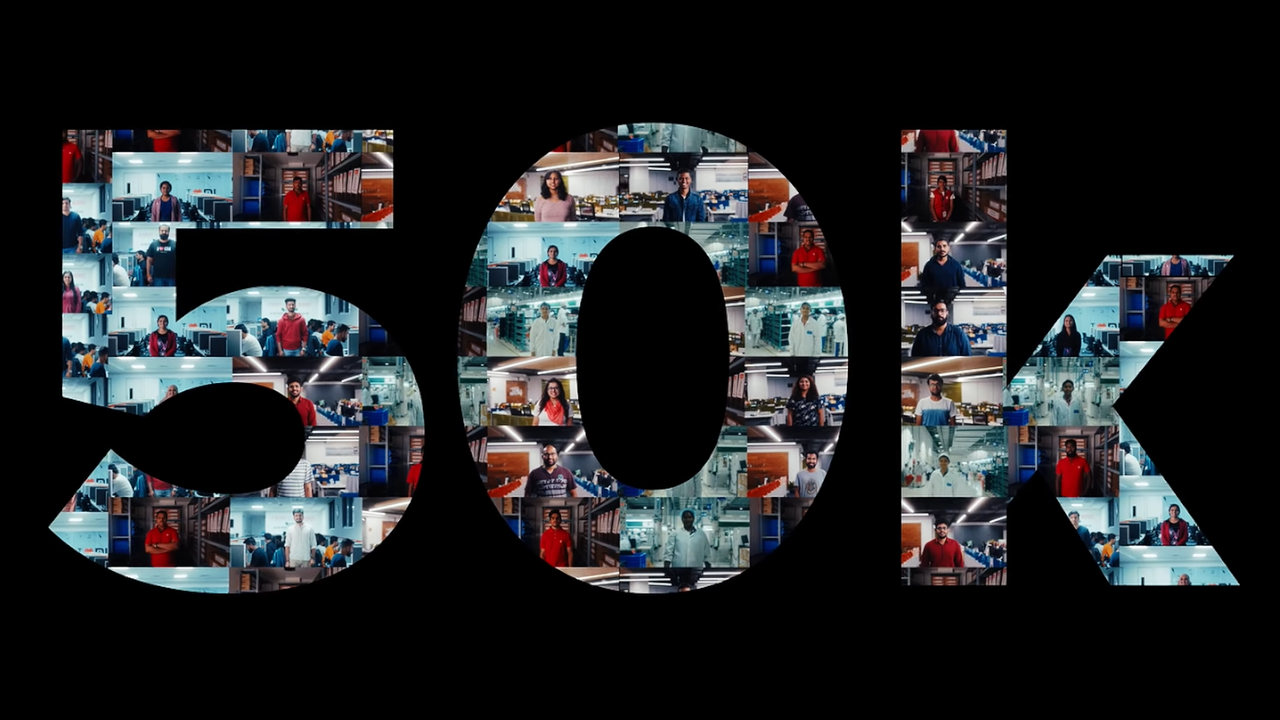 Hey, Mi Fans!
It's been 5 years for Xiaomi since its launch in India. Xiaomi is growing every day, every second and is impacting millions of lives. In these 5 years, Xiaomi India has got stronger with 50,000+ team members across multiple offices, manufacturing plants, service centers, and Mi stores. These 5 years of the journey are full of great success stories and also at the same time, it is inspirational for everyone. So today I am going to share some of these interesting stories that have made this family so strong. Let's take a look at it.
Chenchamma is the youngest member of her family. She started her journey with Xiaomi by making phones and now she works as a key operator at a manufacturing plant in Telangana. Xiaomi India has helped her gain respect and independence with an opportunity to earn with pride. From buying a laptop for her brother to support her family, she is doing it all. Truly she is a great example of women empowering and her story is inspirational for everyone.
A Mi Fan to Mi TV spokesperson
Another story of a Xiaomi Team member Sudeep Sahu, where a tech geek and a true Mi fan got the opportunity to work for Xiaomi India. He started his journey as a Mi fan and through his hard work, he got a job at a company he loves. He says "It was one of the best things happen to him joining Xiaomi". Isn't it amazing?
Here is another inspiring story of Vijay Saha. He was an auto driver who wished to start his own business. He started using Redmi phone and always knew that it had a great demand in the market. Through his hard work and faith in Xiaomi, he sets up his own Mi home. With Xiaomi, his dream has become a reality.
A passion to build a career
Nithya Sri C, an early riser who loves eating her favorite bun at her father's bakery. She got to know about herself when she used to help people and they also loved to share their stories with her. She joined the Xiaomi customer service team. Working in Xiaomi has helped her grow in her career and also as a person. She literally turned her passion into a fruitful career with Xiaomi.
What's your story with Mi? How Xiaomi has impacted your life?
Do tell us in the comment box below!