Hi Mi Fans,
While the Android smartphone landscape in recent years has moved from a very big, on your face notch design to an almost non-intrusive dot notch design to house that selfie camera, we all can agree to the fact that even to this date some like it and some don't. But at the same time software has also progressed to have the solution for all, keeping the customization spirit of Android alive.

Talking about Xiaomi, some of the Xiaomi's new mid-range smartphones come with a Dot Notch Display design, and while some may not like it, MIUI 11 is a lifesaver here. Wanna know how? MIUI 11 introduces some interesting options to customize the look and behavior of your notch and status bar. I have discovered some settings that can help you to control the notch and status bar.



Follow these steps
Open Settings App.
And Go to Display Settings - Notch And Status Bar
Then Hide Notch Option & you'll be able to Hide Notch.

Under the hide notch menu, you will see there are 3 types of settings to customize and while you can try that on your own, let me give you some information on how one is better than the other.
1. Don't Hide Notch | Show that notch with pride
✒ Don't hide Notch means you will not changing anything and will show off that notch.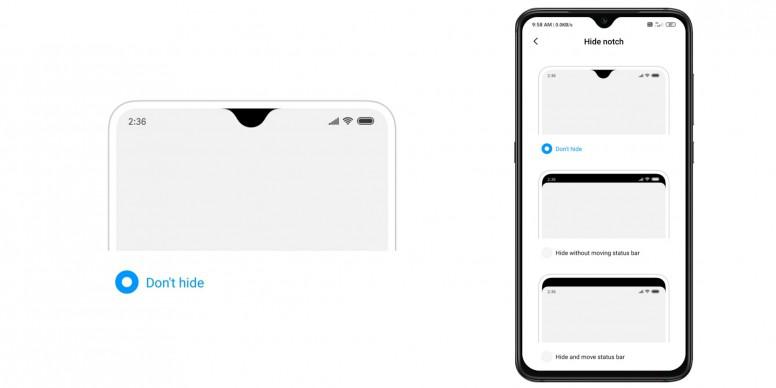 2. Hide Without Moving Status Bar | Paint it black to hide and utilize with white text an icon
✒ Enabling this option adds a black bar to the notch area along with the status bar. By turning on this option, the notch will be hidden, but at the same time all your icons i.e. Time, Network Speed, Battery icon, etc. will be under that black status bar and hence no space gets wasted, a clever utilization.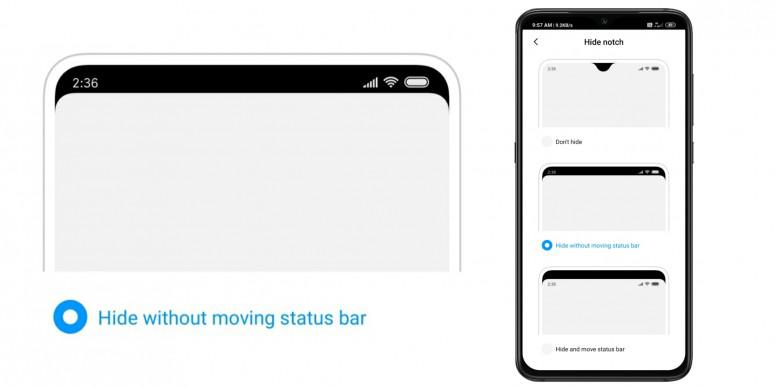 3. Hide And Move Status bar | Paint it black to hide and move that status bar down
✒ Enabling this option adds a black color strip to the status bar to hide the notch but at the same time, it moves the status bar down with all those icons and texts.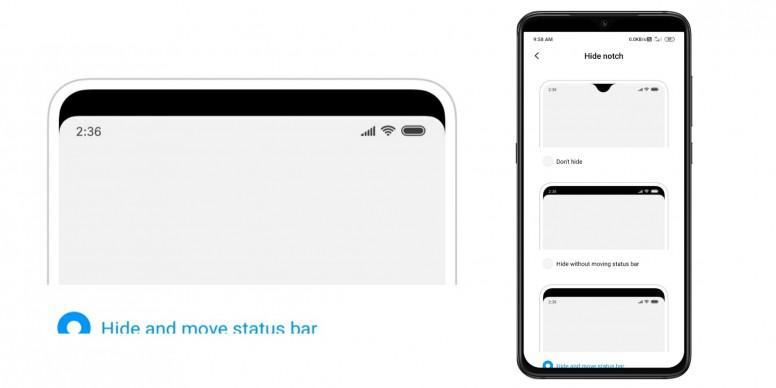 That's all. It's easy, right? I hope that helps you to hide the notch if that annoys you or hide the way you want it. And while we are at it, let me ask you which is your preferred choice when it comes to the notch, show it with pride or hide? Let us know in the comments below.
Regards,
MIACE
Intern Moderator,
Mi Community India

✒ About Mi Community:

Mi Community is Xiaomi Community's official Android app and a home for Mi fans in India. It helps you share your ideas and interact with other Mi fans on-the-move. It offers a fast and intuitive interface to post threads, reply, read the news and interact with others.
✒ Mi Community App on Google Play Store:
Rate