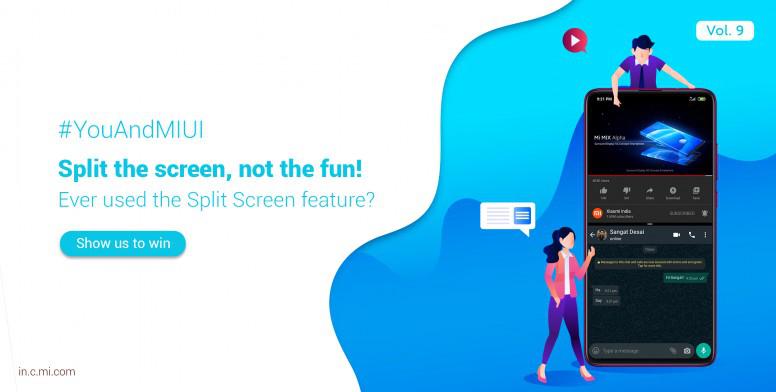 This one is for all you Multitaskers out there!
Might be wondering why a greet like this? Well, let me come to the point. In a world where things happen side by side all the time and your smartphone is the swiss knife to get most things done, we all have our own speed to get things done. While some like to do one thing at a time, some just shine in multitasking. MIUI helps you elevate that productivity to the level next for those multitaskers by adding its own mix to the recipe of the Android split-screen feature.
That's what we are discussing in today's topic of #YouAndMIUI - Volume 9.
Today's activity | Split Screen
With numerous nifty features packed for a powerful system, MIUI's Split Screen feature definitely holds its own spot. Whether texting a friend while catching up on that trending Youtube video playlist or making that purchase decision while asking your pals on the same on WhatsApp. Without even knowing we have accustomed to multi-task, the scenarios are unending. While we are sure you all must have used this feature, for those who don't know here's how:
How to use this feature?
Go to Recent Apps(swipe upside from the bottom center of the screen) from the home screen.
Tap on the Split screen.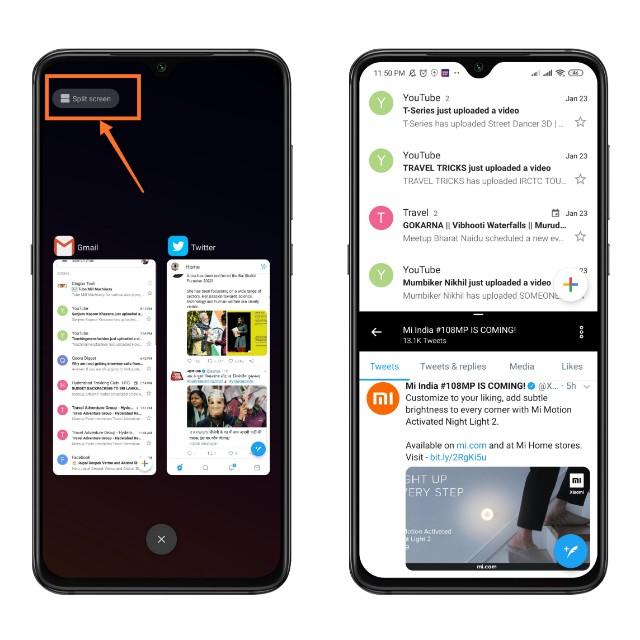 Select two apps that you want to use at the same time.
It's also important to realize that split-screen mode doesn't work with all apps. If the app is not compatible with split-screen mode, you will see a message at the top of the app screen telling you as much.

What you have to do?
We want to know all your crazy, bizarre scenarios where you use a split-screen feature, all you have to do is
1. Use the Split Screen feature of MIUI with your two favorites apps
2. Take the screenshot and share in the reply below along with your typical and off-the-shelf scenario where this feature helped you or made the day for you. Tell us the full story!
Winners Selection:
Every valid reply will be awarded 100 Community points.

The best three replies will be rewarded with 1000 Community points

Winners will be judged by the Admin, MIUI Moderators & Super Moderators of Mi Community



Timeline:
From today onwards till 2nd Feb 2020, 11:59 PM (IST)
We will post the winners' names in the next episode so stay tuned!

Winners from Volume 8 of #YouAndMIUI:
| | |
| --- | --- |
| Reply No | Users ID |
| 11 | 1777343445 |
| 25 | 1713338307 |
| 120 | 5213797652 |
Congratulations everyone! We have already processed 1000 Community points to the above users. Also, every valid responder has been rewarded with 100 Community points.
To check the points you have won, you can open Mi Community app - notification bell on the right side - notifications - and check it under Mi Community (official) messages. For detailed Guide [Click here]

About #YouAndMIUI:
A magnificent series brought to you by Team MIUI. An initiative to bring out the best of MIUI and push it even further collaborating with Mi Fans powering innovation for all.
Rate