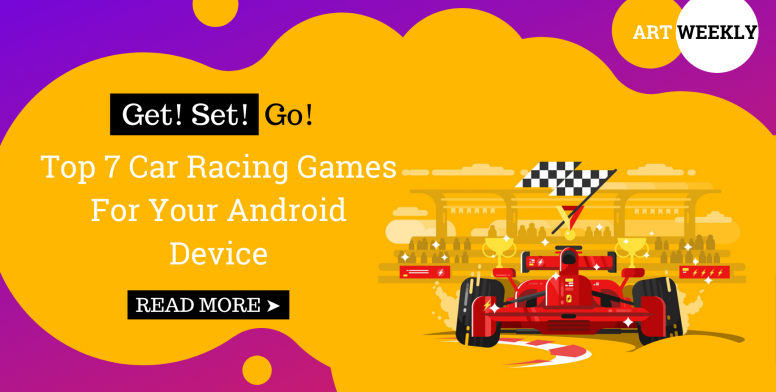 Hi Mi Fans!

When you want to try out the amazing racing games then there are wonderful options for you as well. So, why don't you just give these options a try so that you can find the one that you are looking for? We are here to tell you that these sports car racing games are some of the best ones that you definitely need to try out for sure. These games are always here to provide you with the thrill and the rush that you need. Not to mention that these games are pretty smooth and don't create any problems as well. So, we would urge that you go ahead and give these games a try so that you can find the ones you want. Here is the list of the best 7 car racing games according to us that you should definitely give a try. We have all the details in hand so that you can know each and every single thing about the speed car racing games without any trouble or hassle.




Asphalt 9: Legends - 2019's Action Car Racing Games




One of the best amazing car racing games which come from Gameloft is Asphalt 9: Legends. We can say that this latest addition to the Asphalt racing games franchise is definitely something that you need to try out for sure. This is a great game that has some amazing graphics which you are going to love. Not to mention that you will be able to have the best gameplay along with some beautiful designs of the racing cars.
Need For Speed: No Limits

If you are a car racing fan then we are completely sure that you have heard about this amazing game. Need for Speed is definitely one of the best car racing games that are available to the people for sure. Provided by the company EA, this car racing games 3d is now available for Android users and we are pretty sure that you are going to like it. Fighting with cops, smashing things along your way and so much more, this game has got a lot to offer to the contestants and that is the best thing we like about the game.
Nitro Nation Drag & Drift

Here is something which you might like for sure. In case you want to try out drag racing, this is the best thing that you can do for sure. There is no need to wait in line for energy refilling. Along with that, you don't have to wait for your car to upgrade as well. These premium and amazing features are available on your Android phone and that too for free. So, who wouldn't actually want to give this feature a try, people? We are pretty sure that you would.

This is another car racing game download which is quite fun and interesting for you and there is simply not a single speck of doubt about it as well. This game is fun because it is based on Physics and you get to provide some amazing stunts in this game for sure. This is the perfect game for someone who likes to take risks in the best way. This is a game where you are going to have to perform some stunts so that you will be able to complete this race in the best way. Not to mention it also allows you to play the game with some other players that are online as well.

Who doesn't love Formula 1 racing, right? If you do as well then this is the right game for you and we are here to tell you that you need to try it out right now. Codemasters presents to you F1 Mobile Racing and it is one of the best and the most amazing games that you are ever going to play for sure. This car racing game has got some official tacks and teams as well. Not just that but you can also customize the cars that you have along with all the other teams for sure.

This game will give you the feeling that you are racing in the real world. This mobile racing game can be a bit old but it doesn't mean you are not going to enjoy playing it. There are amazing time trials along with the single-player mode as well. Not just that but the graphics of the game are also amazing and the gameplay is pretty realistic.

CSR Racing 2 game is the one for those who like to play drag racing. Hence, this is an amazing car race game video app that you definitely need to try out for sure. The features of the game include great graphics, minimal controls, and the feel is amazing as well. You will feel as though you are in a street racing game for sure. Setting a new standard in graphics for car games, CSR2 delivers hyper-real drag racing to the palm of your hand. This game is a celebration of cars in your pocket! Racing games have never been so real. Customize your cars, drag race against players around the world and take over the city!
A big thanks to all my App Review Teammates and my fellow Team Leader JayUser. I would also like to thank our Mod Wrony1119, SMod MiAkash, lungkhim7, and Admin R0user without your constant support this amazing journey wouldn't have been possible.
Don't forget to subscribe our Official App Review Team Telegram Channel
Popular Columns Across Mi Community
SUBSCRIBE NOW
Don't forget to cast your vote!