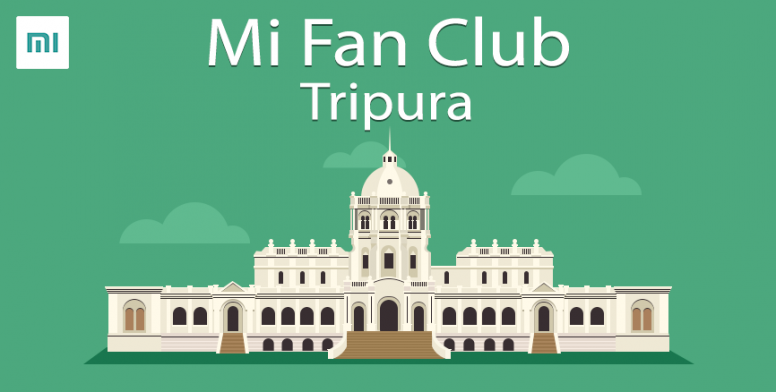 Howdy Mi Fans?
MiFC-Tripura is one of the closest thing to my heart and I want to consider this as a tribute to the heroes who made my dream come true. Mr. Rohit Ghalsasi, the man behind one of the largest community the country has and Mr. Kannaa, who was one of the finest FC Managers Xiaomi India has ever heard of. Both the personalities have played a vital role in shaping something that you believe in and every Mi Fan owes them a lot.

Coming back on track, Mi Fans are amazing, and so was our last fan meet for which we went to a very special location. Before offering the boredom capsules, let me tell you why all of a sudden we planned for such an exclusive fan meet. The story begins when December was in its glory and the idea of "Picnic" was the coolest thing to do. This might sound funny but we actually went for the trend and planned for a picnic which was later added up with the fan meet. This gave birth to the all-new hybrid kind of Fan Meet where you see us boating instead of fiddling around with smartphones. But, I have to be honest, no matter what, this was the best fan meet we have ever conducted.

With that being said, we have preserved some awesome memories for you. Let's dig in!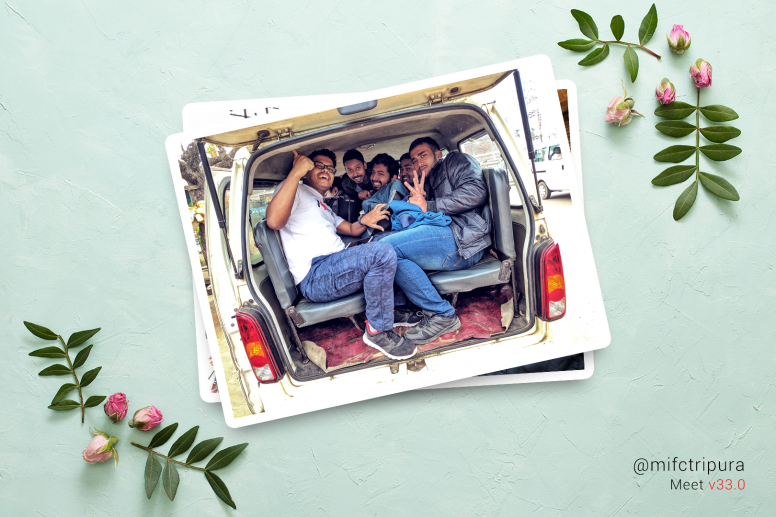 Oops! I almost forgot to mention something. We eventually ended up dividing ourselves into two groups for an easier travel. One group started off from the capital city, Agartala and the other group from Belonia. I remember one of the FC members named Biswajit didn't sleep at all out of excitement.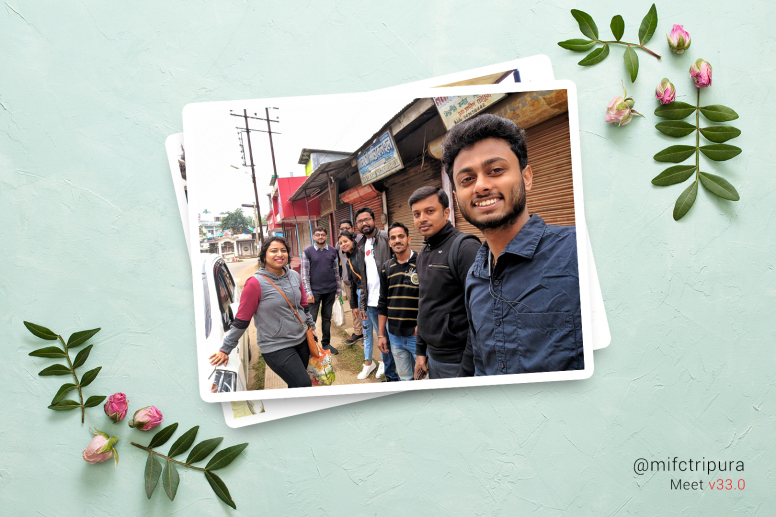 We started off quite early from both the places and the morning vibe made a special place in my heart. Some sort of romanticism started to come up but then I realized I don't have any... sadly!
Jokes apart, the morning tea was enough to keep me boosted for the ride and here we go...

It took us almost (Time in hours) to reach the destination. As soon as I stepped out of the vehicle, I was dumbstruck. Mother nature has gifted us with one of the most beautiful things on earth. You might ask how beautiful can it be? Well then, see it for yourself.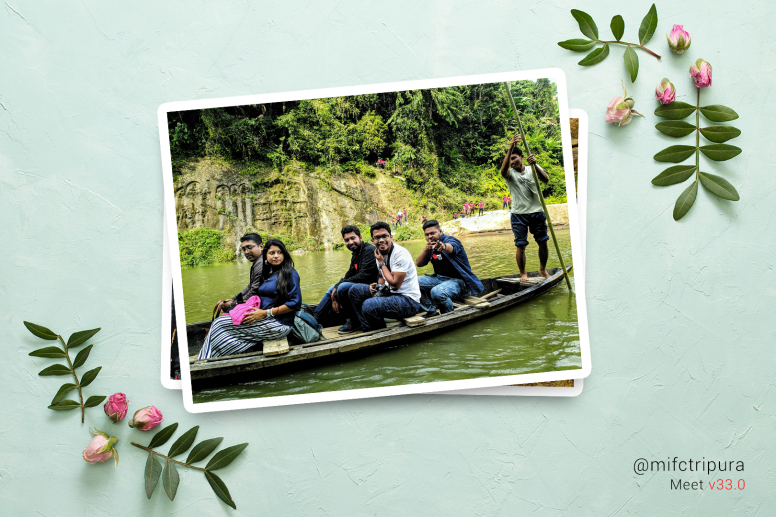 I can see four Mi Fans and a Lemur on a boat wearing a T-shirt from Xiaomi. Wait! Isn't that Saikat Chakraborty? Oh yes, it's him!! Goodness, I thought that's a Lemur.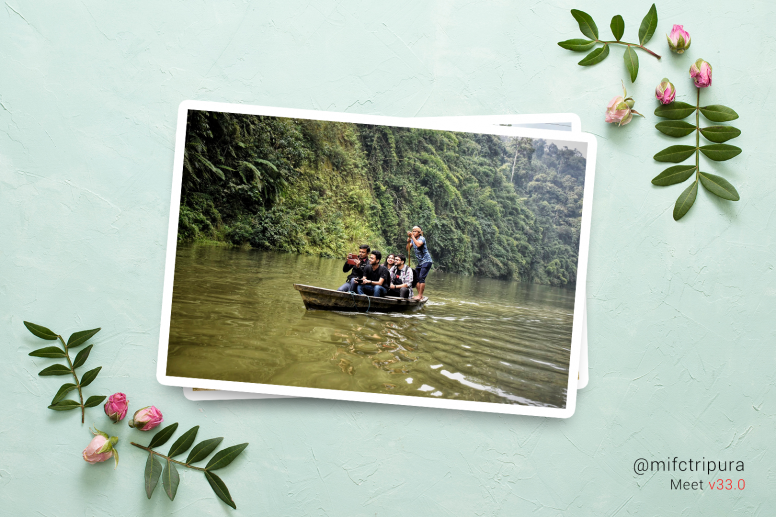 The best thing about this trip was that none of us knew how to swim and the entire place screamed demanding that or else you die drowning. I ain't dark at all, we still sailed with a smiling face because the photos need to good.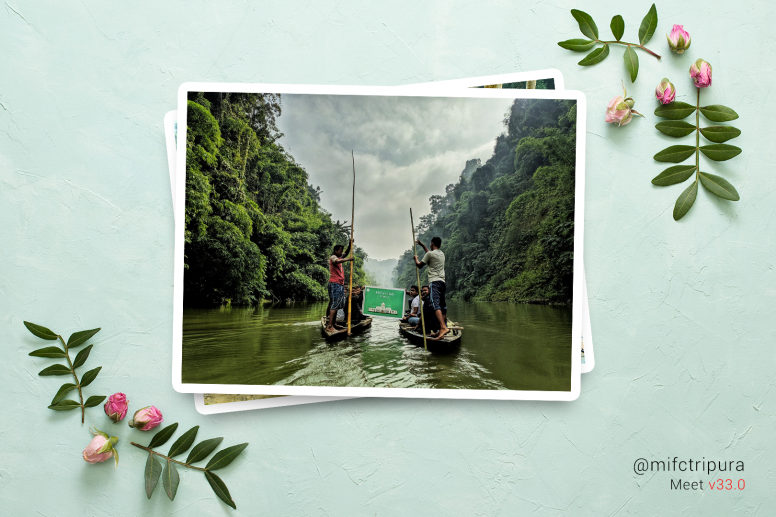 Cars? Bikes? Nah! We got boats for stunts. The MIFC-Tripura's banner unites us and this is a tribute to our loved "MiFC-Tripura". It's more than just a family.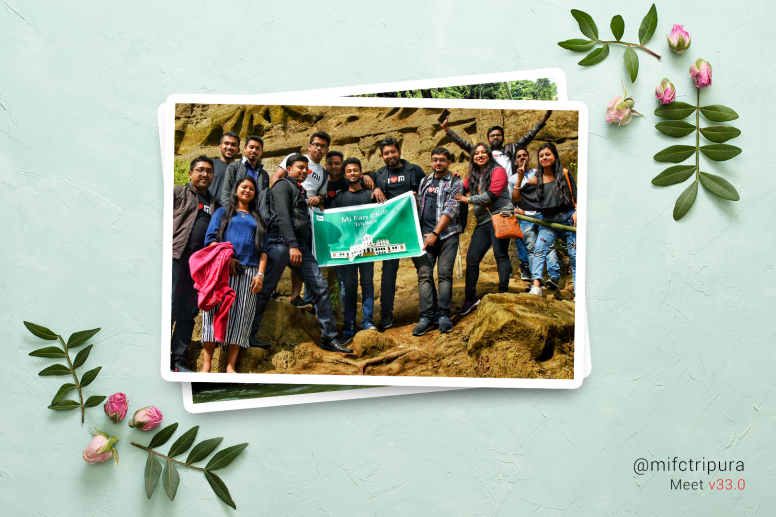 The smiling faces in this picture are precious to me. These smiles are the reason behind MiFC-Tripura and its significance today.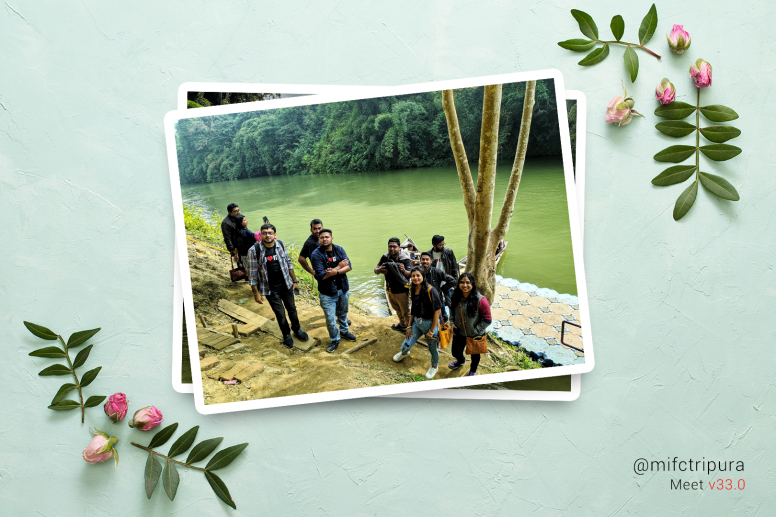 As I've told you this far, let me share how the initial days of MiFC-Tripura used to be. Back in time when MiFC-Tripura was new, I had a pillar of strength and without that pillar, this journey wouldn't have been possible. The pillar is none other than a very compassionate Mi Fan and a brother of mine. I would like to thank Debajit Da for everything.



I usually take stairs over elevators but this scared the hell out of me. One wrong step and who's the next president?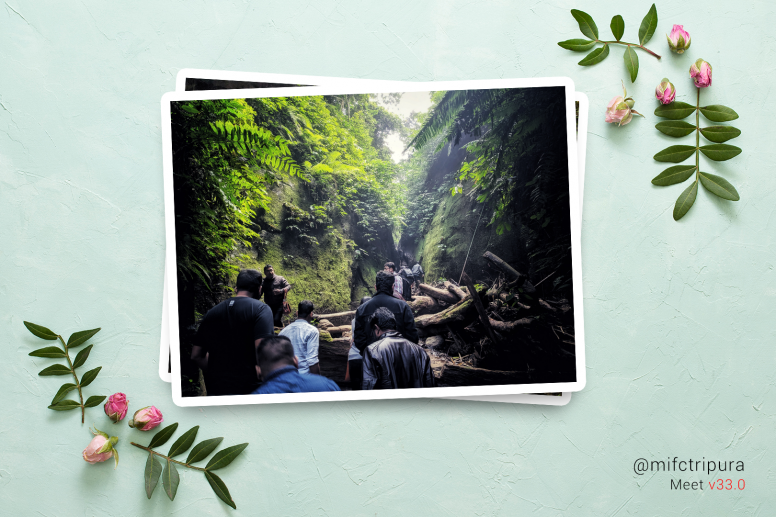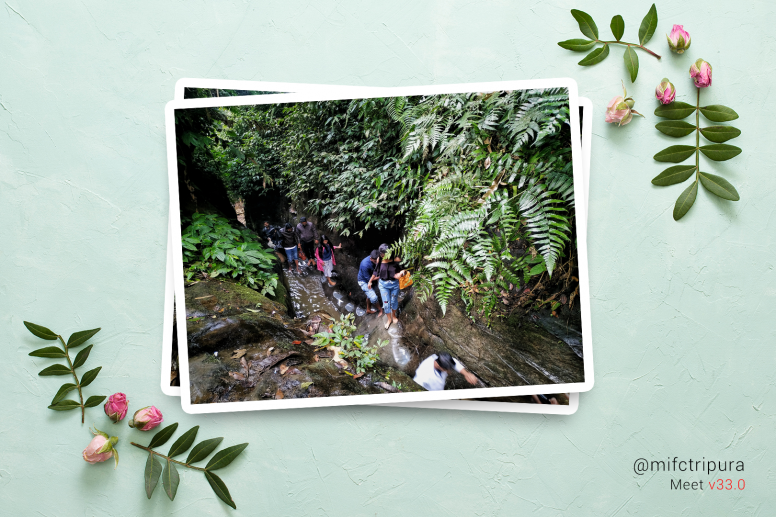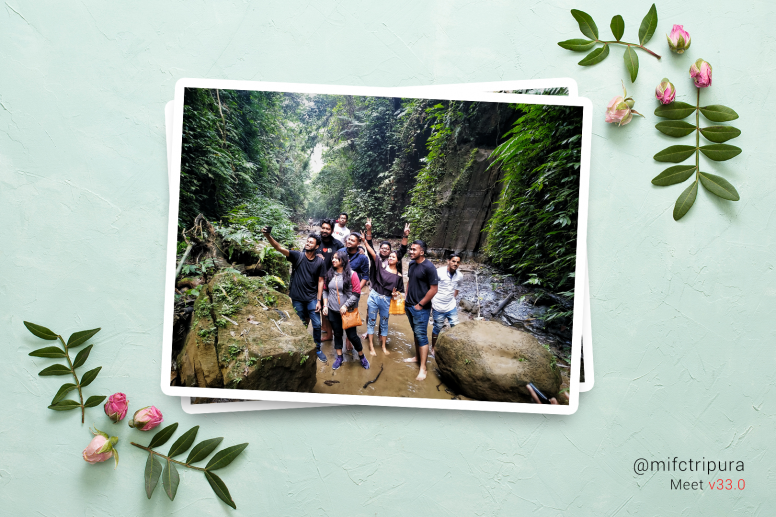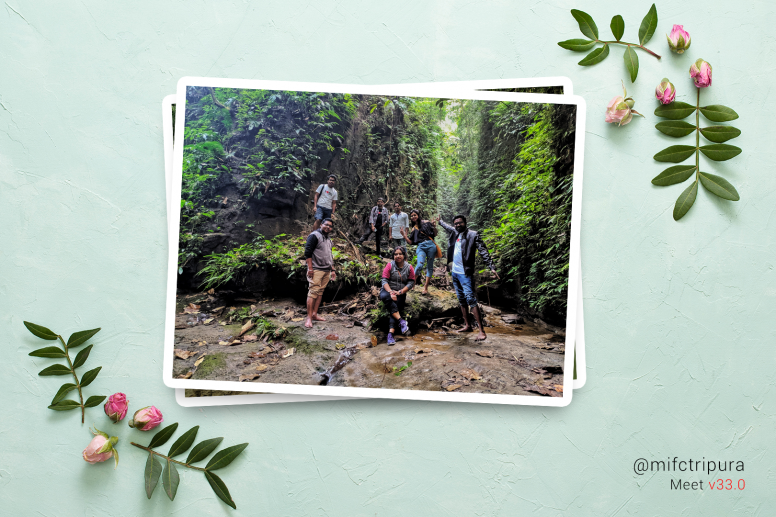 A little exaggeration will not be bad if I say this trip has given me perspectives. Perspectives to look around differently. I feel emotional even while writing this which reminds me of a song "Panchi Nindiya Pawan Ke Jhaunke, Koi Sarhad Na Inhe Roke". Chabimura has made a place in my heart and I'm glad about it.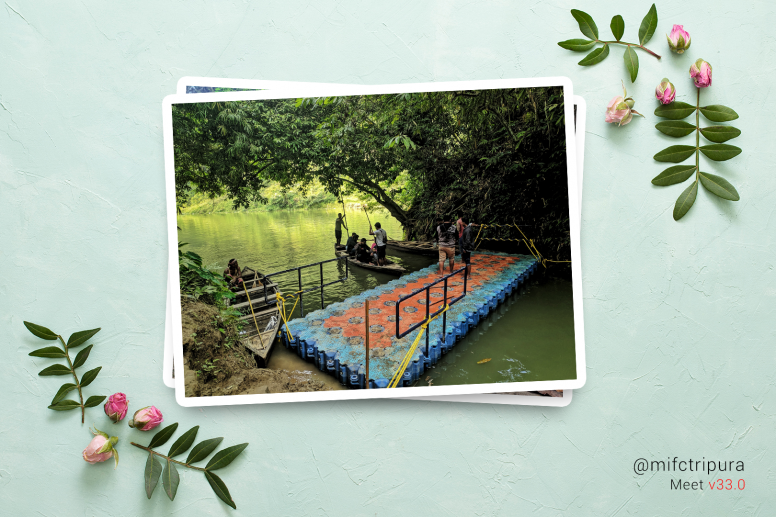 Countless memories to rejoice but the time has ended. And there we return with moist eyelids.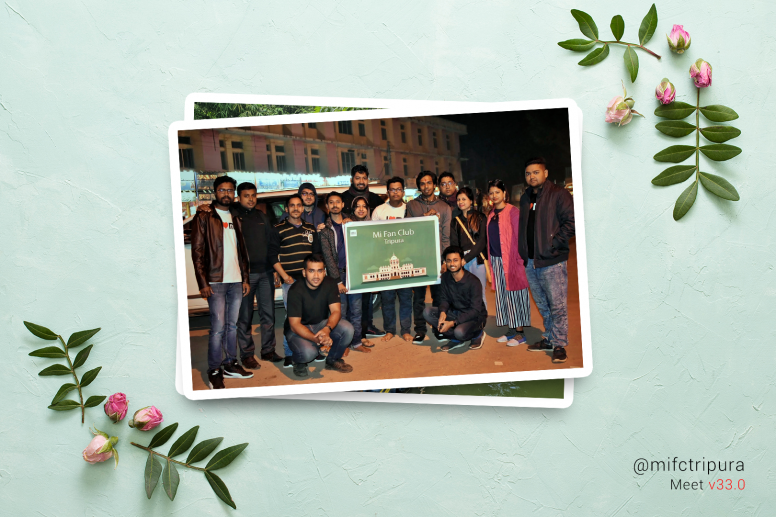 The day has come to an end and its time to say goodbye. But this isn't the last one. We have a long way to go and a lot more to do.

Speaking of more, I've a special personality to address who has been my other pillar of strength and still continues to be. I know you can guess who I'm talking about. Deeptesh, a dear brother and a legit Mi Fan who always remains off the camera missed out this Fan Meet due to some reason. I, on behalf of MiFC-Tripura thank him for his efforts and contributions. We missed you, brother!



Thank you every Mi Fan for the love and support.

Damn! The thread has gone longer than I expected. As you have already read till here, I've something more to share. This is one of the most misinterpreted program which requires your special attention.


Last but not the least, I would like to thank Mr. Gitansh for all the support and this my novel ends here.



ALWAYS BELIEVE THAT SOMETHING WONDERFUL IS ABOUT TO HAPPEN



MiFC Tripura's Fan Meet v33.0 || #WalkTheGreenMile


All photos with full resolution,

Google Photos

link:

Click Here!
For the Mi Fans, who are not yet a part of Mi Fan Club Tripura and are interested to join the Fan Club are requested to follow the instructions from the below thread.

✒ Follow us on:



✒ Previous Meet-up Recap Threads:

Rate