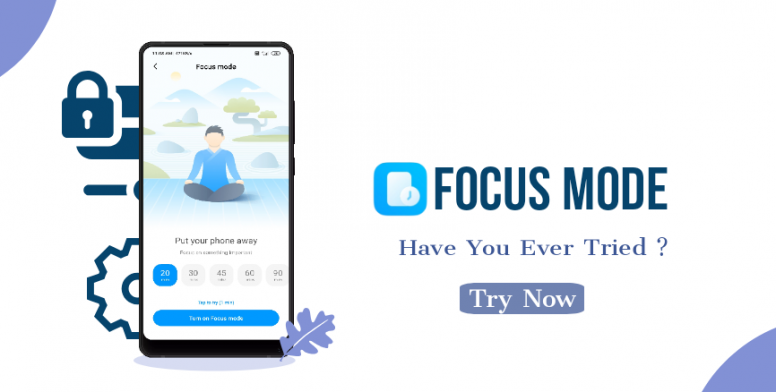 Hello Mi Fans,
As a part of its digital wellbeing efforts, Xiaomi is developing a new Focus Mode for its MIUI operating system. The new mode is now available as a part of the MIUI China ROM version and can be accessed by going to Settings Screen Time Management. The Focus Mode is made to help users to step away from their smartphones for a set time duration and enjoy life in the real world.

There is no word on when MIUI Focus Mode will roll out to Global stable version users, however, it shouldn't take very long given it won't need a massive testing period and it is already available for the developer version.

Focus Mode will allow users to choose from 20 minutes, 30 minutes, 45 minutes, 60 minutes, and 90 minutes options. Once the Focus Mode has been started, the consumers won't be able to use their smartphone, except for making emergency calls and taking photos. Although it is not mentioned in the screenshots, the customers will also likely be able to receive calls.

To recall, Xiaomi also offers Google's Digital Wellbeing tools as a part of the MIUI operating system. But today we will see how to turn on Focus Mode.



|| Follow step by step Instructions ||




*Please Note : Using the APK may cause some other feature breakdown and other settings may not respond as expected.

First, download the download Settings app (Beta) from below and install it.

Xiaomi Settings V2.5.1 Beta.apk
(8.47 MB, Downloads: 420)
After installing the app go to play store and download ACTIVITY LAUNCHER.


Now open Activity launcher then scroll down and find Settings Option and tap 2nd Settings menu and scroll down to the last option and tap 4th Number Toggle. (com.xiaomi.misettings.usagestats.UsageStatsMainActivity)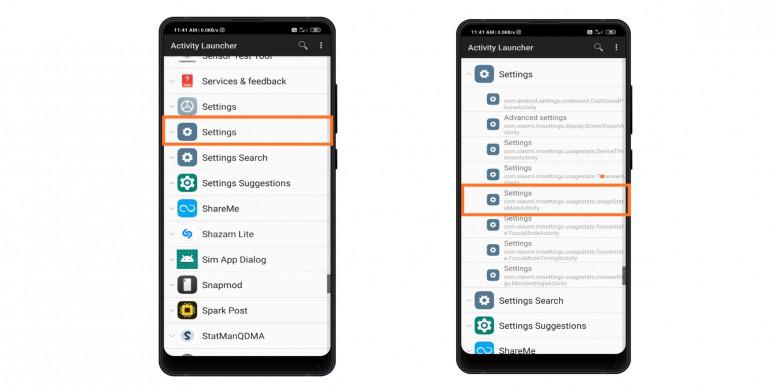 Now you'll see screen time option now scroll down and select Focus Mode.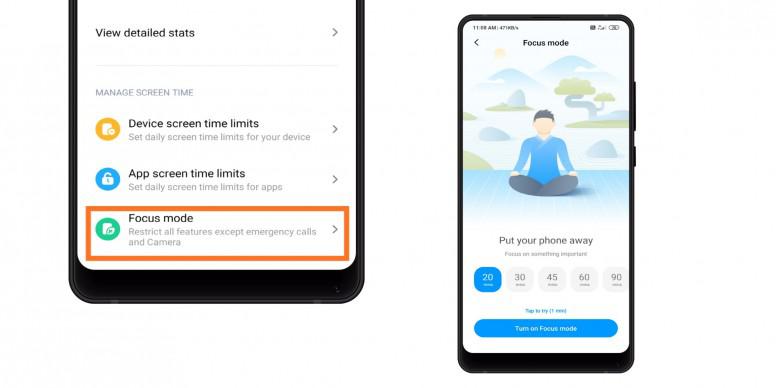 Now click on Settings menu And Tap on Create Home Screen Shortcut.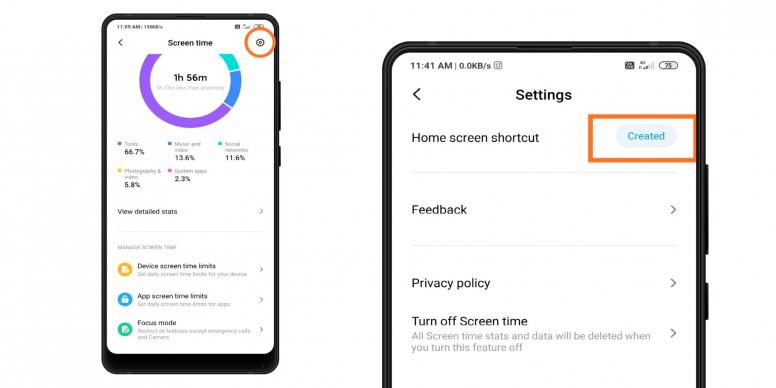 That's it, Hopefully, it was helpful for you. Give it a try and use it as per your wish!




Thanks to my Co-Mod

MiAkash

For Helping me



Regards,
MIACE
Intern Moderator,
Mi Community India



✒ About Mi Community:
Mi Community is Xiaomi Community's official Android app and a home for Mi fans in India. It helps you share your ideas and interact with other Mi fans on-the-move. It offers a fast and intuitive interface to post threads, reply, read the news and interact with others.

✒ Mi Community App on Google Play StoreStore: