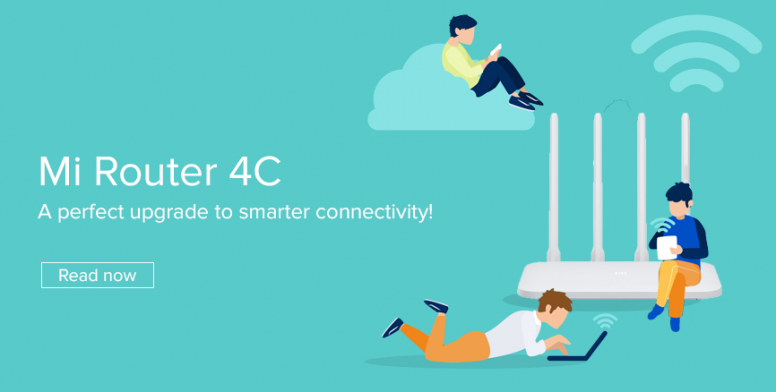 Hey Mi Fans!
Got my hands on the smarter connectivity in the form of Mi Router 4C and throughout this week, it hasn't stopped to amaze me every day with one or the other feature I have stumbled upon. With the market flooded with so many router options to go with for your internet needs, this one scores high for so many reasons, but one thing you'll notice for sure is the design which simply captures the attention! The minimalistic approach at design, being super lightweight and the small footprint with a premium build quality makes it fit for any interior. While the 4 adjustable antennas of Mi Router 4C dominate the design for the most part for all the good reasons, it keeps you connected throughout the corners of your home.
Let's check out how Mi Router 4C fares against each of the aspects one by one in the review below: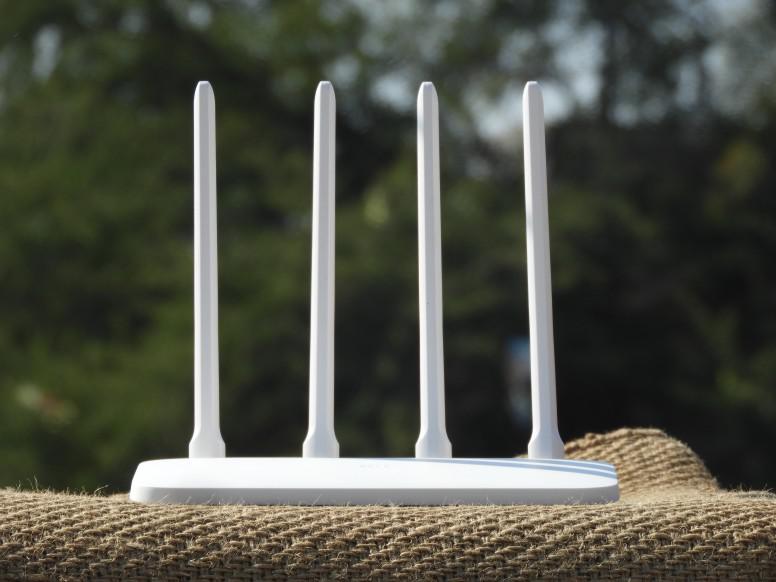 Design
The housing of Mi Router 4C is made of polished white plastic without the use of paint or varnish. As I have mentioned earlier, the design is one of the best-in-class. It looks perfect on a desk and you can simply put in wherever you wish and still it will look appealing. To dissipate heat in the body of the router, a radiator plate is installed which keeps the router cool and also gives a long service life. Let's see a few images of the Mi Router 4C.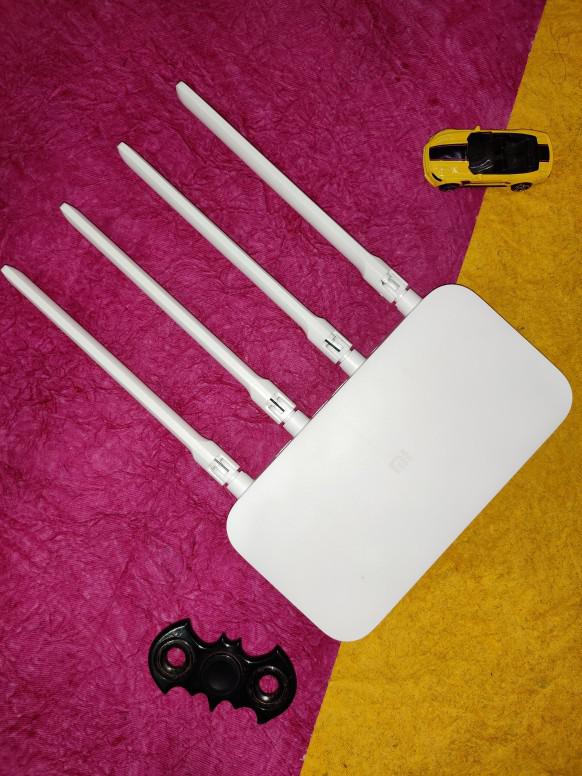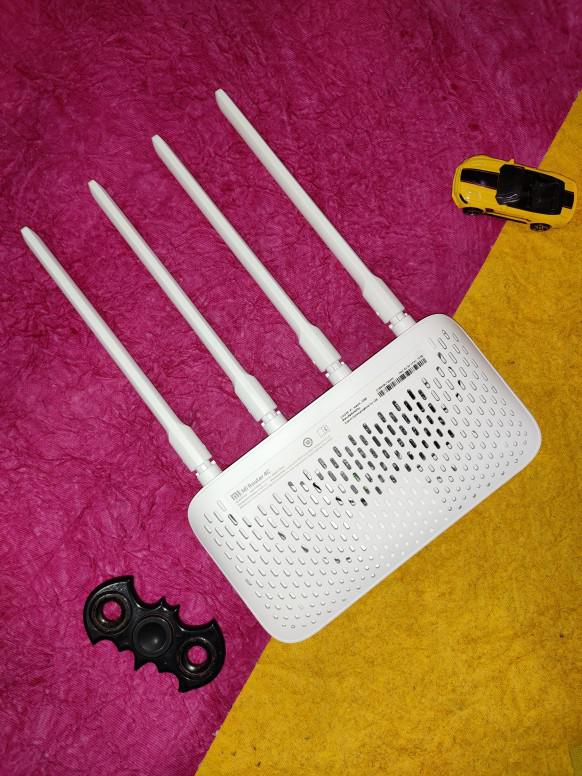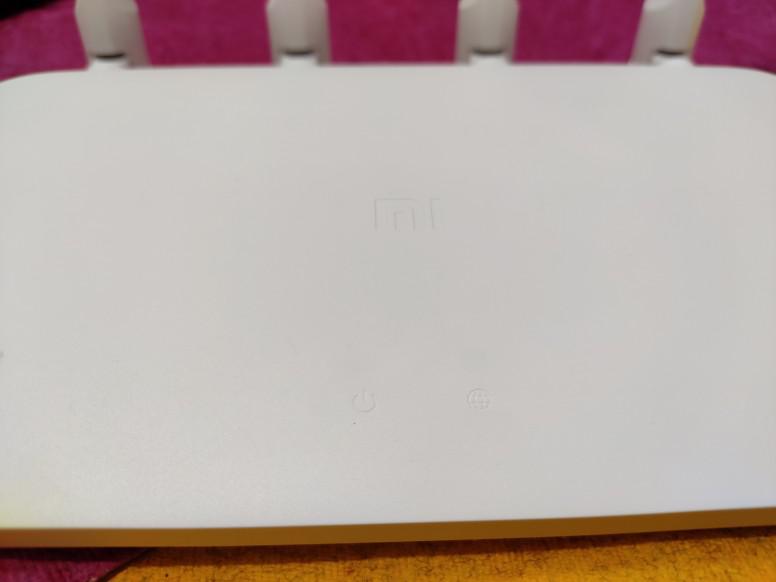 Connectivity
Mi Router 4C supports both IEEE 802.11a/b/g/n & IEEE 802.3/3u standards as 2.4GHz frequency. The 4 antennas provide good connectivity and faster speeds. Consistent speeds and ping ensure that you get a great online gaming & browsing experience. I started using it as a Wi-Fi Repeater which allows Mi Wi-Fi router to connect to another Wi-Fi network and boost it and seriously this has helped me a lot to use Wi-Fi in every corner of my house without any connectivity issue/drops. Mi Router 4C provides access to the network for 64 connected devices at the same time, so that even in a family like mine with a many Internet users at the same time it met the expectations.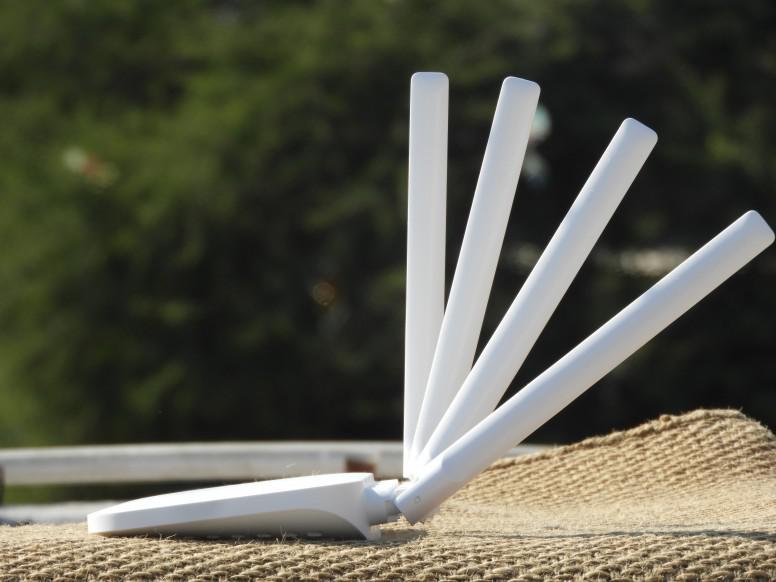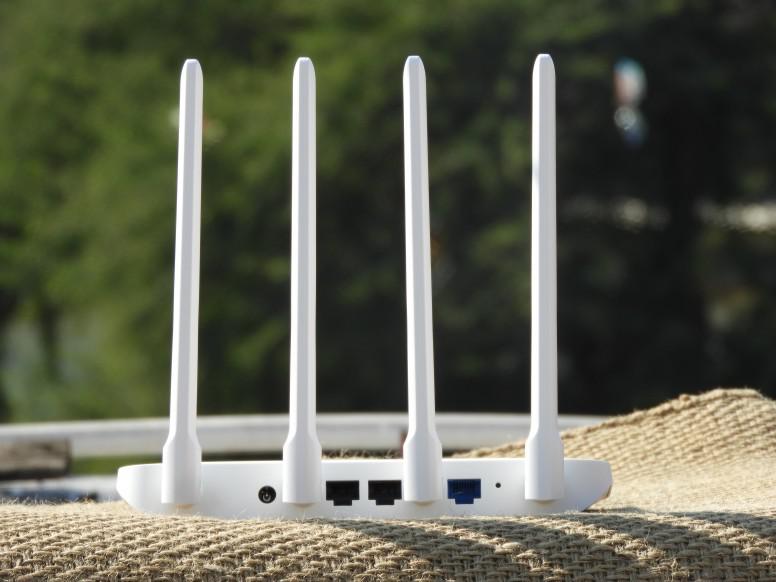 Mi WiFi App
Now, this is where Mi Router 4C shines. With the Mi WiFi application, we can measure the connection speed, configure WiFi and make even more than a dozen useful actions in just a few clicks. Through the application, we can manage smart devices, set speed limits, change connection settings and generally do everything we want even when we are not connected to the router directly and being on the mobile data.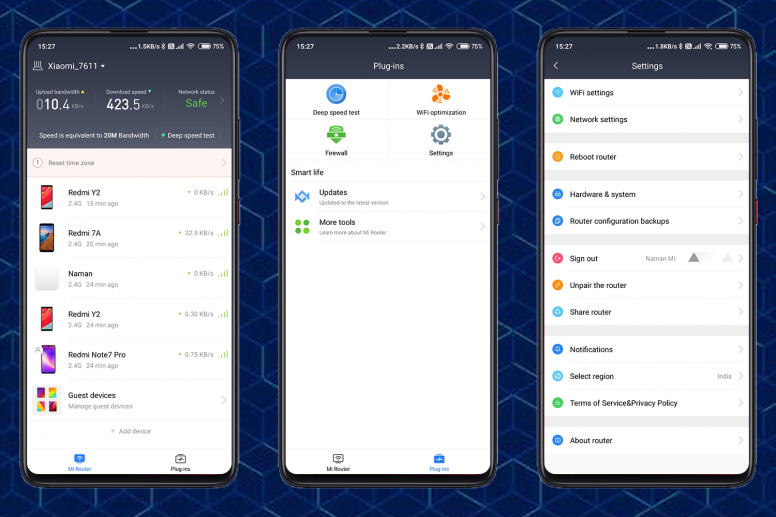 Security
Ever wanted to limit someone on your network if you see any suspicious activity happening? At any time we can see the connected devices from our smartphone or computer and by pressing just one button we can prevent them from accessing the network. In addition, when a suspicious device is detected, the router will automatically notify us, and in just a second we can get rid of uninvited guests using the application if a password leak has happened. In Mi Router 4C, we can configure a white list of MAC addresses that will allow access to the network only to specified devices and no one else. In addition, the router can create a separate guest network for a secure connection.
Conclusion
I use the internet on my laptop using Mobile's Hotspot whose range is not good enough for my house and have to keep the laptop near the Mobile to keep the good signal strength. But Mi Router 4C helped me to solve my issue of signal strength, I am using it as a Repeater which extends the existing WiFi range and I am able to get the good signal strength in every corner of my house.
Overall, I'm totally impressed with the Router's design and stable performance. The Mi WiFi mobile app makes the router easier to control and manage the devices connected to your network. In my opinion, it is the perfect router one can get at just ₹999.
Rate