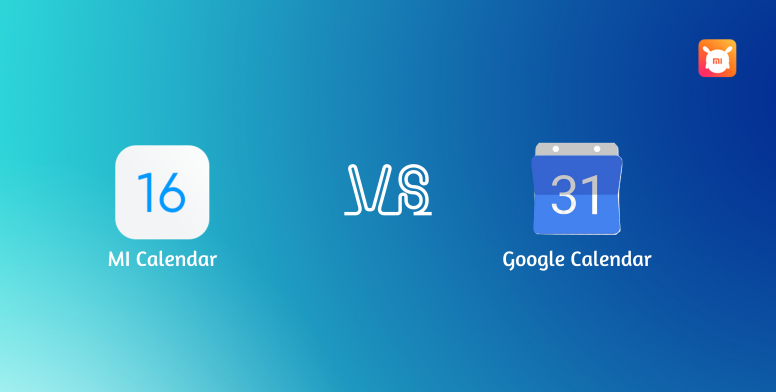 Hello MI Fans!
In today's thread, we will be debating one of the widely used apps in your day to day life usage which is none other than Calendar.

The calendar is considered as one of the important and widely used apps that we use almost every day.
In today's MIUI Debate column we will get an overview of the calendar of Xiaomi with that of Google.
MI Calendar is default app which is integrated into MI Devices and has more functionalities than Google Calendar, It comes with a lot of features which includes Panchang, History etc which is very useful.


Features of Mi Calendar that gives it an edge over Google Calendar:
✒ UI: The user interface is very interactive with a lot of features.
✒ Live Icon: The MI calendar icon unlike Google one changes the icon according to the current day and date.
✒ Menstruation Calculator: Reproductive health is an important thing & app can track your menstruation cycle. A must-have feature for girls.
✒ Panchang: A panchānga is a Hindu calendar and almanac, which follows traditional units of Hindu timekeeping which is inbuilt in MI Calendar.
✒ User Control: User has complete control over the extra features that Mi Calendar and can turn on or off based on their requirements.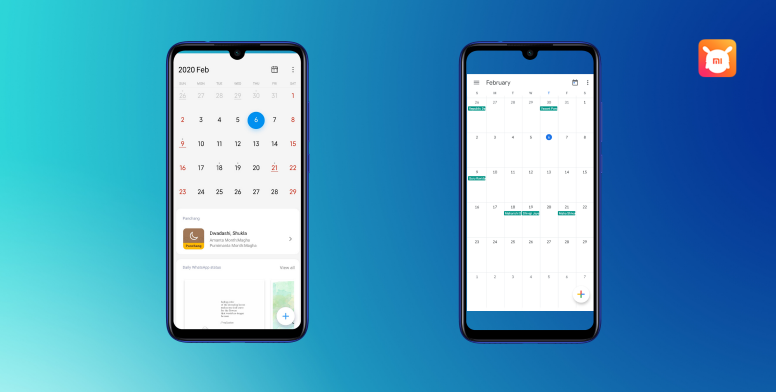 Features of Google Calendar that gives it an edge over Mi Calendar:
✒ Light Weight: Google calendar is very lightweight due to its fewer features.
✒ Sync: All the important dates will be saved automatically which includes Google Classroom, Email etc



So without wasting a second Let's have a began our battle

MI Calendar VS Google Calendar.




Let us know in the comments which one you would choose and why?




Special Thanks to Smod @lungkhim7 for the opportunity.


Regards Kaushik
iMod



Related Debates:


MIUI Debates:

Popular Columns across Mi Community: