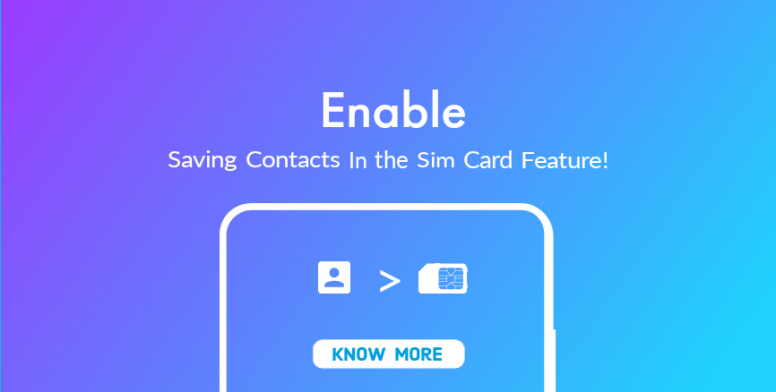 Hey Folks!

Keeping contacts on the SIM card was the most available option for mobile phone users in the 1990's, when the technology of developing internal phone memory and also Cloud Services was making its first steps.

Most of all current SIM Cards support storing over 250 contacts. The only advantage of keeping contacts on your SIM card is that you can remove your SIM card and insert it into a new phone and your contacts will be instantly with you. The downside is that all of your contacts are stored locally on the SIM card. This means that if your phone or SIM card is lost or damaged, the contacts will be lost. In addition, you cannot save multiple numbers for one person, instead you will have to create one contact for each number.



|| Enabling saving contacts on the SIM card ||




MIUI Contacts in normal mode supports saving a new contact on Mi account or on Google account.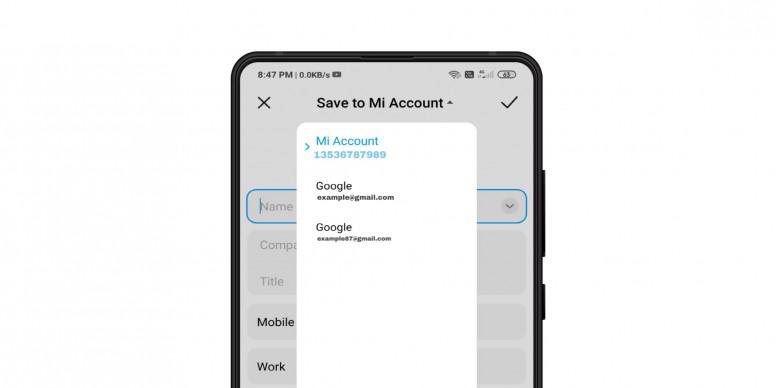 ✒ To enable saving contacts on the SIM card in MIUI, follow the steps:
Step 01:
Press three dots menu at the top of the Contacts screen.
Now Tap on Settings Activate the Show SIM Contacts indicator.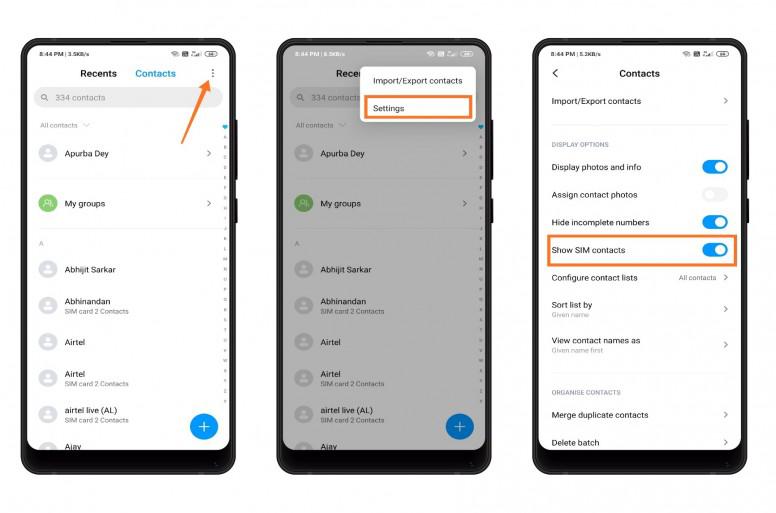 Step 02:
Press (+) button to add a new contact.
Click the "Place to save the contact" field at the top of the page.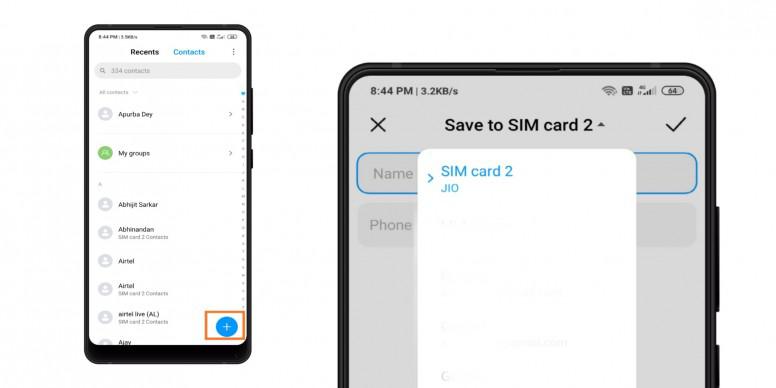 Voila!! Now you can save contacts in the sim card.
Thanks to my Co-Mod
MiAkash
for helping me.
Regards
Apurba Dey
Intern Moderator
Mi Community India

✒ About Mi Community:
Mi Community is Xiaomi Community's official Android app and a home for Mi fans in India. It helps you share your ideas and interact with other Mi fans on-the-move. It offers a fast and intuitive interface to post threads, reply, read the news and interact with others.
✒ Mi Community App on Google Play Store:
Rate