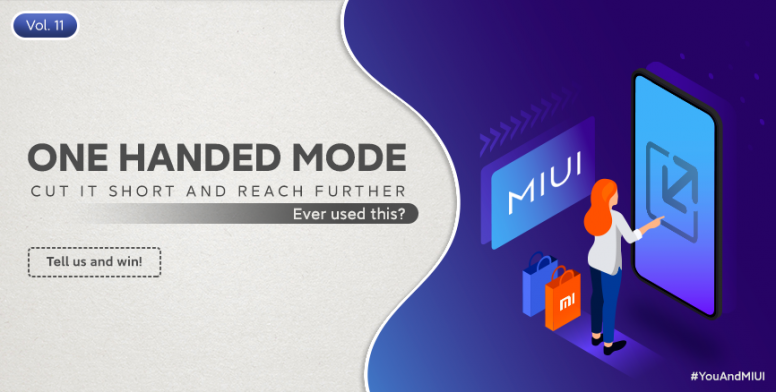 Dear MIUIers!
There were times when smartphones generally used to ship with smaller displays and because of a smaller footprint, it was easier for everyone to reach out every corner single-handed. This, however, isn't the same anymore as we now have larger displays with notches, punch holes and wonder whatnot. I would never consider this a bad thing because the technology is simply better and more reliable but there are certain situations where we find a larger screen difficult to operate on until the "One-Handed Mode" enters the room. This feature has been introduced long back and it's still a reliable option to stumble upon.

You might think what's so interesting about the "One-Handed Mode"? To be honest, nothing is interesting in it but it still holds a place and every avid android user has appreciated it times and again.



Activity This Week | One-Handed Mode


The old and faithful lasts forever and for the forever lasting feature, let us dedicate this week as a tribute to the reliable one in the house. Tell us how helpful this feature has been throughout and how it has helped you in different situations. You can even write a thank you letter to the 'Old and Faithful' acknowledging the companionship you had for years.

Example Reply: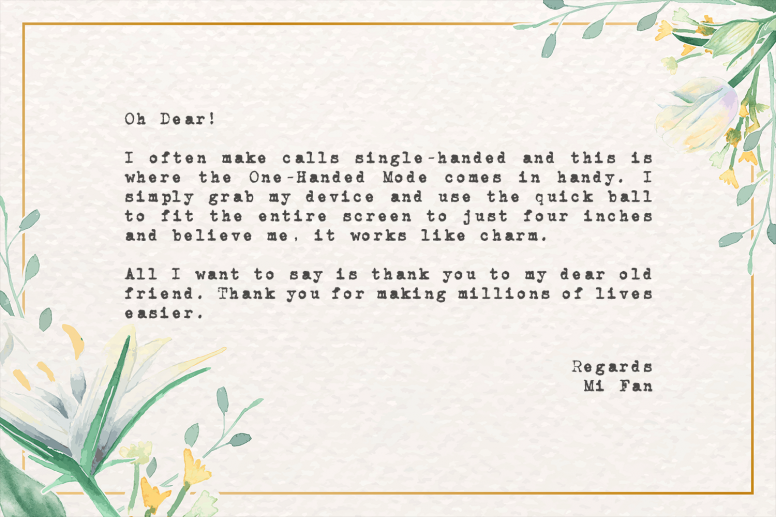 Winners Selection:
Every valid reply will be awarded 100 Community points.
The best three replies will be rewarded with 1000 Community points
Winners will be judged by the Admin, MIUI Moderators & Super Moderators of Mi Community

Timeline:
From today onwards till 20th Feb 2020, 11:59 PM (IST)
We will post the winners' names in the next volume so stay tuned!

Winners from Volume 10 of #YouAndMIUI: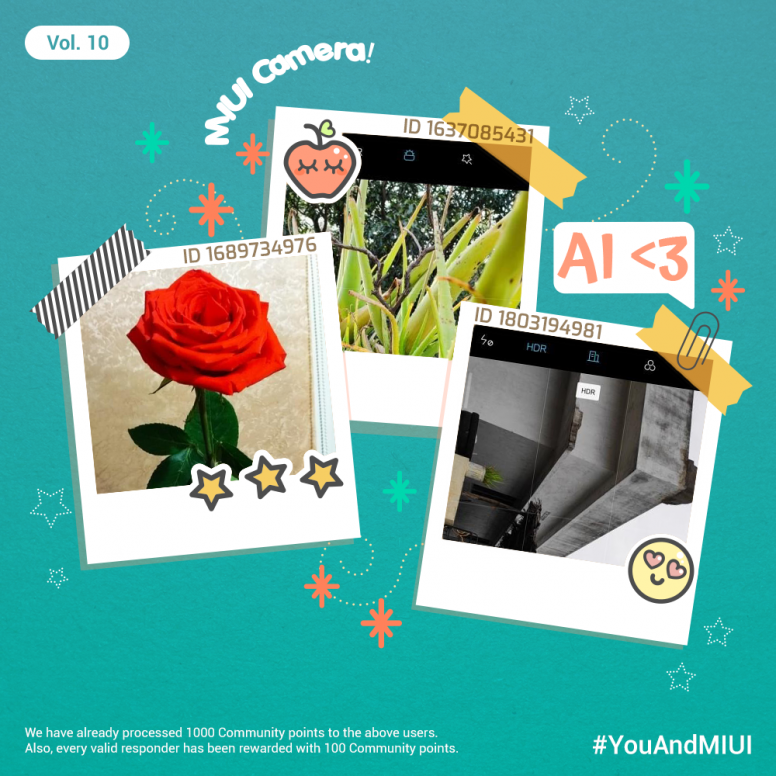 Congratulations everyone! We have already processed 1000 Community points to the above users. Also, every valid responder has been rewarded with 100 Community points.
How do I cross-check if I got the points?
Open Mi Community App
Tap on the top right bell icon
Once in, tap on Notifications tab
Now tap on 'Mi Community Official' tab and see it for yourself

Previous Volumes:

About #YouAndMIUI:
A magnificent series brought to you by the passionate MIUI fans like you. A fun activity every week aimed at the new MIUIers throwing light on MIUI features for everyone!

Special thanks to Admin R0user, my co-mods MiAkash, and lungkhim7 for inspiration and support.
Rate