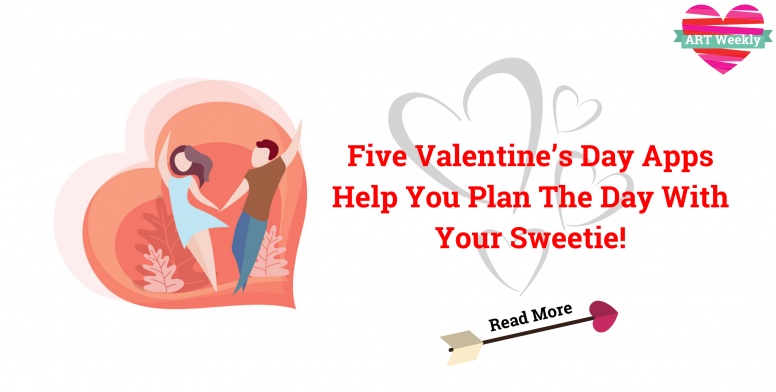 Hi Mi Fans!
The day is here to reaffirms our love or perhaps to give voice which has remained unsaid. The Valentine 's Day is here. May be an unexpected trip, flowers, or a fancy dinner reservation is what you need to make the day perfect. If you're looking for a little inspiration to help you sweep your partner off their feet, you need to check out the best Valentine's Day apps for Android Device. Check out now!
Airbnb: Book a last-minute getaway

Airbnb is the perfect app for a last-minute getaway. You can book a home anywhere in the world. Options are divided into categories so you can search by price, neighborhood, amenities, and so on. It's a great way to discover new and exciting places, and you'll often get insider information from your host about where to visit. And as an added bonus, you can even take a VR tour of some Airbnb apartments before you make your reservation.
OpenTable: Restaurants Near Me

OpenTable is a fun application that allows you to book tables at various restaurants. This will come in handy if you plan on taking your loved one out for a night on the town and you find yourself looking for a place to eat. The app serves two main functions. It helps you find restaurants that are in your general area and then helps you book reservations so you can be sure you have a table when you get there. Do be warned that reservations fill up quick at Valentine's Day so you may want to book your reservations now! This is one of the essential Valentine's Day apps!
Allrecipes Dinner Spinner

Allrecipes Dinner Spinner is a great app if you're considering staying in for Valentine's Day. It has a virtual ton of recipes for breakfast, lunch, dinner, dessert, and more. The app lets you save your favorite recipes, check out step-by-step cooking videos (for those of us who are kitchen challenged), and you can add ingredients to a built-in shopping list to make things easier. Whether it's dinner the night before or breakfast the morning after, this app has you covered. It's one of the essential Valentine's Day apps for those planning a date at home.
Eventbrite - Discover popular events & nearby fun

Some people want to go out for Valentine's Day except they have no idea where they want to go. An app like Eventbrite can help with that. It shows you a variety of events in your area from local festivals to concerts and other local gatherings. You can even buy tickets directly from the app although some users have reported issues with that. WE recommend you tread carefully or have a backup option for ticket purchases. Otherwise, it's a great way to see what's going down in your area on Valentine's Day. All you have to do after that is grab your date and go. Good luck!

Not everybody is happily dating on Valentine's Day. Tinder is likely your best bet to change that. Most people know what this app does already. You see a bunch of profiles in your general area. You swipe left or right to choose the profiles of people. If they swipe back, you're in business and you can connect over chat. There are plenty of dating apps out there. However, Tinder's popularity makes it a good first choice for finding matches in your area. You can also use this one for free, although the premium subscription gives you more features. We have two app lists with these sorts of apps linked up just below the first paragraph of this article. Good luck!
A big thanks to all my App Review Teammates and my fellow Team Leader JayUser. I would also like to thank our Mod Wrony1119, SMod MiAkash, lungkhim7, and Admin R0user without your constant support this amazing journey wouldn't have been possible.
Don't forget to subscribe our Official App Review Team Telegram Channel
Popular Columns Across Mi Community
SUBSCRIBE NOW
If we missed any of the best Valentine's Day apps for Android, tell us about them in the comments!