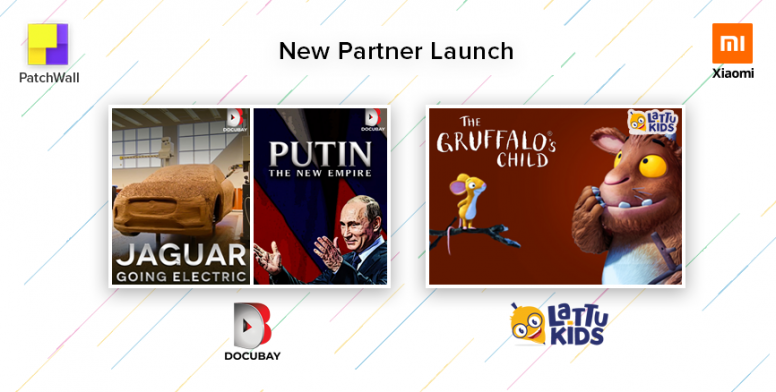 Hey Mi Fans,

Love watching documentaries or historical information? Or looking for an educational video platform for your kid? Well, here is the good news for you all. We are launching two new partners on PatchWall: DocuBay and Lattu Kids.

DocuBay joins a new genre on the Home channel with historical, informative and eye-opening content.

DocuBay
A home for global documentaries, DocuBay will give access to a world of amazing documentaries and informative content. It offers engaging, relevant and insightful content from leading creators across the globe. Enjoy an exclusive library of content from DocuBay now on PatchWall.

Lattu Kids joins the Kids channel with a fun twist to learning.

Lattu Kids
Primarily an educational video platform, Lattu Kids is home to innovative and engaging animation videos and interactive quizzes/games. Covering a range of topics like science, technology, language and communication, Lattu Kids offers 1500+ videos to teach various topics to your kids from the school curriculum. Now, let your kids learn in a fun manner with Lattu Kids on PatchWall.