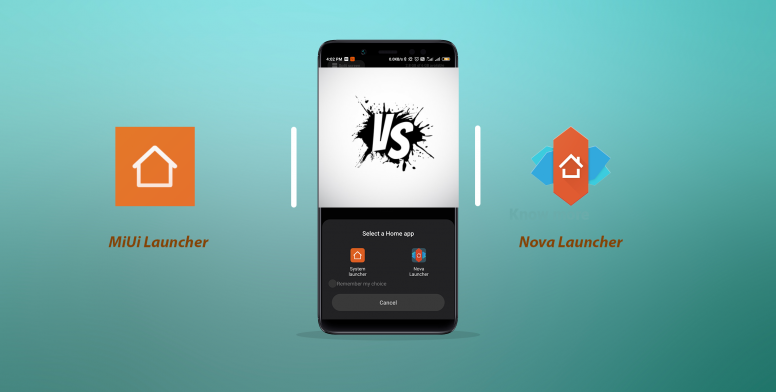 Hi Mi Fans!
Hope, you are all are doing well!



In all debates, let truth be thy aim, not victory, or an unjust interest.

- William Penn
Welcome to the MIUI Weekly Debate episode. As usual in today's debate we have come up with an amazing hot topic, the basic need of our device i.e.the launcher. There is no doubt that launcher means a lot for all the users when comes to usability of the device with ease.
A well organised, with interactive apps support is what we look when we prefer about the launcher. MIUI default launcher has been one of the broadly formulated one which is of course a best pick.
One the other hand we have picked one of the trending launcher i.e. Nova launcher. So without wasting more such time lets quickly compare both the launchers and know more about them in details.
Features of MiUi Launcher that gives it an edge over Nova Launcher:
✒ UI: The User-Interface is very rich with proper fonts
✒ Cost: Free of Cost with all features unlocked.
✒ App Vault: This is a quick access panel that basically houses app shortcuts, calendar events, stocks, notes, and more. You can add or remove cards according to your preference from the available choices.
✒ Theme Support: MiUi has theme support over thousands of special themes as per your choice free of cost.
Features of Nova Launcher that gives it an edge over MiUi Launcher:
✒Notification Badges: Can be switched badges from numbers to dots.
✒Search Bar Style: Different Search bar styles are available.
✒ Dock Style: Dock can even change its appearance and add new pages to it.
So, without further delay, Let's start the debate!
between MIUI Launcher Vs Nova Launcher
Let us know your points and views in the comments below, Which one do you like and for what features?
Related Debates:
Popular Columns across Mi Community: