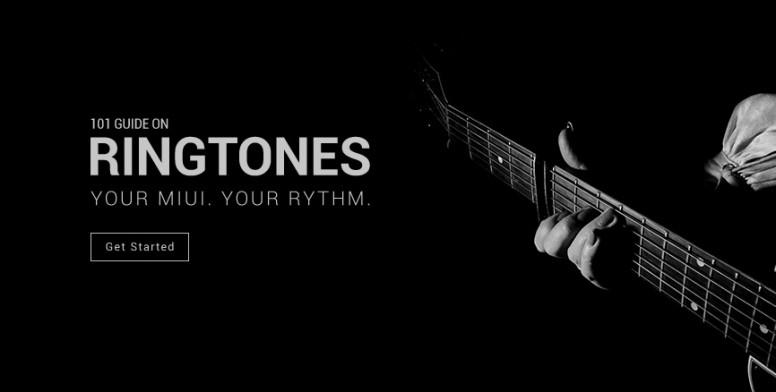 Do you hear that?
A ringtone is a sound made by phones to indicate an incoming call. In today's world, ringtones play a major role in mobile phones either it is a smartphone or feature phone. I remember the times when we only had one "Tring Tring" default tune for every phone in the market. The scene has however changed in recent years and manufacturers have enabled phones to have ringtones as per the user's taste. Android already supports this in many forms but MIUI takes it even further with a dedicated ringtone store and power to use custom ringtones from any audio file, be it some music or even recordings. Well, all of this might seem pretty obvious but hey, don't you like surprises? Let's dig in!



101 Guide | Changing Default Ringtone


Method 01: From File


Go to Settings - Sound & Vibration
Once in, you'll see these options - Phone Ringtone, Alarm Sound, Events, and Notifications.
Tap on "Phone Ringtones" to change the ringtone of your device
Once in, you'll see four options out of which the first three are Xiaomi's default ringtones
Tap on "All Ringtones"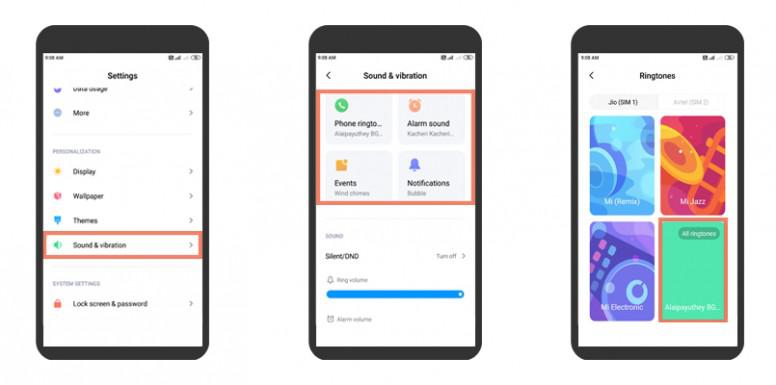 You'll land upon the Themes app
Tap on "My Page" and then tap on "Ringtones"
Tap on the "+" icon at the bottom right corner
Select the music you wish to apply as a ringtone and tap 'OK'
Your music will then be added under 'My Ringtones' section
Now, tap on Apply to set the same as a ringtone for your device

Method 02: Mi Music
Go to Music App - My Music
Select the Music which you want to apply as a ringtone
Tap on the Three Dots at the Top Right Corner
Tap on "Ringtone Editor"
Select the Particular part of Ringtone which you need to make as a Ringtone
Now that you've done that, tap on "Set as Ringtone"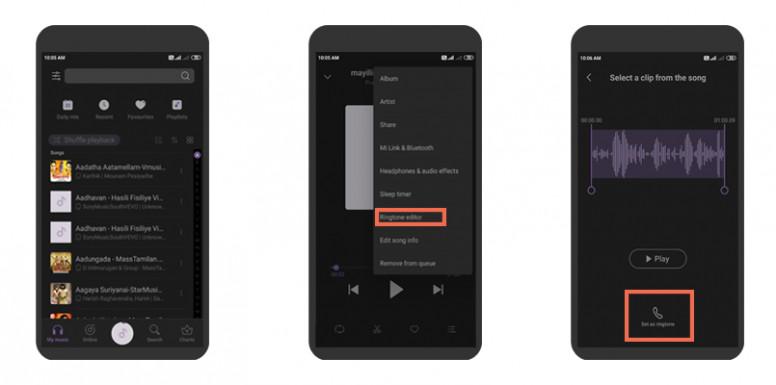 Method 3: Contact Based

Everyone likes to know who's calling before they actually pick up the phone and the easiest way to achieve that is with custom ringtones for specific callers. Setting personalized ringtones to the contacts might seem very underrated but this comes in handy in a lot of situations. At least you can sense danger when your Boss or the HR calls you and thus, I'm here to guide you throughout so make sure to follow along.


Go to a specific contact you want to personalize
Scroll down to the end
Tap on "Default Ringtone"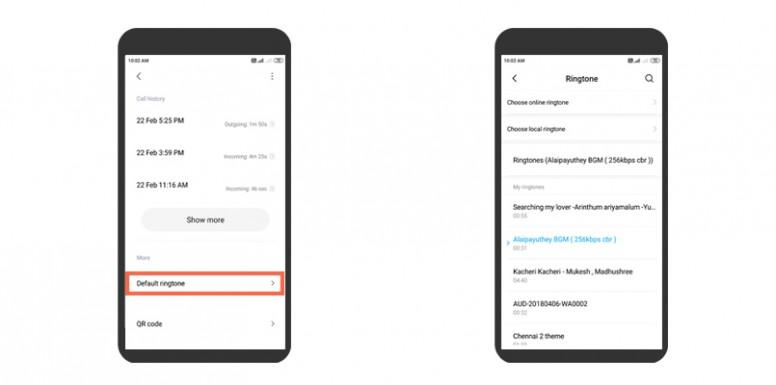 You'll land upon the Themes app
Go to "My page" - "Ringtones"
Add a preferred Ringtone from your storage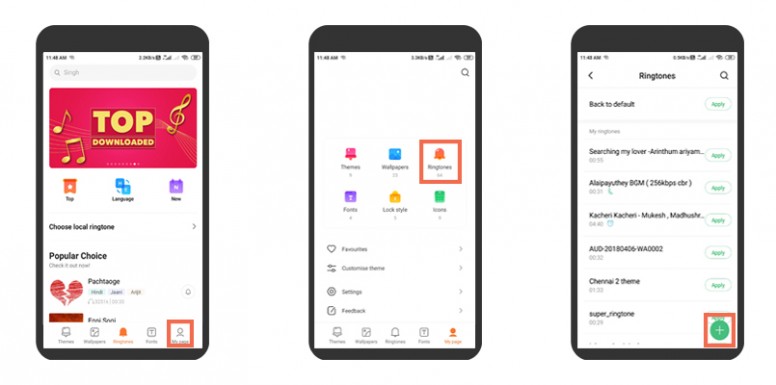 Now that you've imported the ringtone, tap on Apply to set the ringtone for the specific contact you just personalized




If you find any issues regarding the above steps, consider updating Themes and MI Music to the latest version and retry the whole process. If that fails to work as well, I'm always happy to help.


Regards
Shark Surya

Also Read:

Moderated by Deeptesh on 23.02.2020
Rate