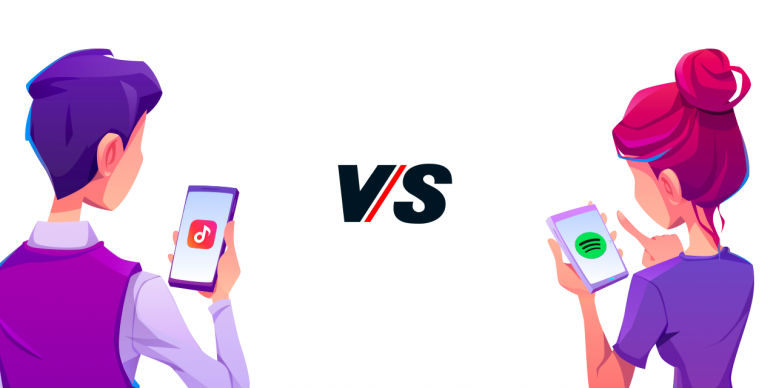 Hi, Mi Fans
What do music streaming apps need to have? A great treasure of music library with curated playlists? Alongside an easy to use interface? Well, we have myriad points revolving around let's try out to filter it out in today's Debate episode where as usual there will be an exciting battle between the two. Wondering what? Keep reading...
When Music streaming comes to my mind it has to be curated, with an expansive streaming service for casual listeners with an easy to use interface. Mi Music provides you with exact content with interesting features that you have always preferred.
Today's Debate: Mi Music Vs Spotify || What do music streaming apps need to have?
Before we start the Debate there are some general questions to be asked before you decide what are your needs? What kind of UI do you prefer? Well for most of the people the answer here is simply the Mi Musi app.
Every music listener has different needs. Full-time music junkies may listen as much as ten or twelve hours (or more, believe it or not) a day, whereas casual listeners may only listen once in a while. Determining what type of listener you are, as well as what type of music you like, is critical in figuring out the streaming platform for you.
An intuitive user interface and great functionality are both things that users and brands alike look at when checking out streaming services.
Features of Mi Music App that gives it an edge over Spotify:
✒ Dynamic lyrics: The songs are supported with dynamic lyrics that help users to play songs from the line they want from.
✒ Filter Audio files: You can filter audio files on the basis of size and length for offline songs.
✒ Set as ringtone: You can also set favorite music as your device ringtone.
✒ Music videos: All the music available on YouTube music apps are music videos only rather than only audio.
✒ Downloads: You can download free songs but to a certain limit.
✒ Recommendations: The Recommendations can be managed and they don't interfere with the User Experience
✒ Offline Tab: There is a separate off-line tab present for internal/device stored music.
✒ In-Built search for YouTube: You Can search for YouTube videos too via Mi Music App.
✒ Search Results are more improved: Search results are more arranged and neatly titled under different heads.
Features of Spotify that gives it an edge over Mi Music App:
✒ Playlist: The playlists are the most attractive feature of Spotify. It has thousands of playlists for your taste in music.
✒ Collection: There is a wide variety of songs comparatively in various languages like Spanish etc.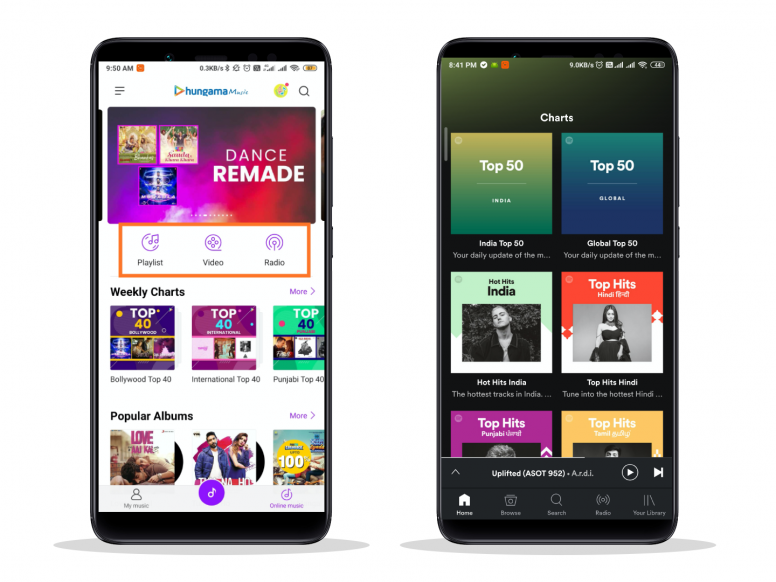 So, without further delay, Let's start the debate! between Mi Music Vs Spotify
Let us know your points and views in the comments below, Which one do you like and for what features?
Related Debates:
Popular Columns across Mi Community: