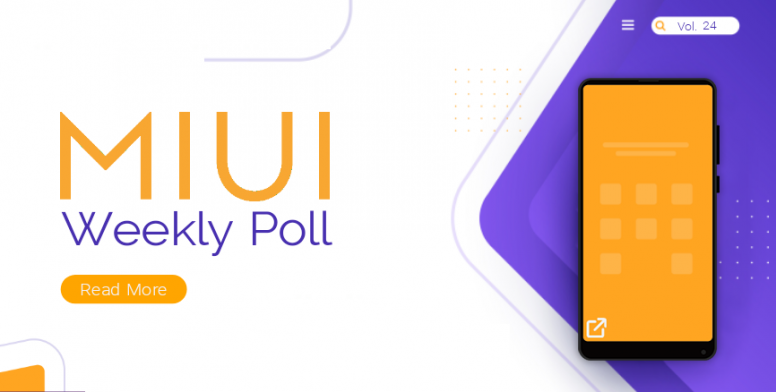 After every tiring Monday, Tuesday and so on, another weekend awaits to cheer you up. And every weekend, I promise to bring you an exciting 'MIUI Weekly Poll' for all the nerdy heads. All we want a smartphone with a large screen but sometimes it becomes a mess to use it with one hand. But here is good news for Xiaomi users. Xiaomi designed android based MIUI has a hidden feature "One-Handed Mode". MIUI 11 has the characteristic One-handed mode, which lets you use your Big cellphone with one hand.
This week's poll | One-Handed Mode
MIUI does include a one-handed mode that's activated by swiping across the navigation buttons either to the left or to the right. Three modes are available a simulated 4.5, 4.0 or 3.5-inch display which significantly improves the usability of the phone by shrinking down content to a small window. The mode works well in most situations.
How do I make use of it?
Go to settings.
Head on to Additional settings.
Tap on "One-Handed Mode"
To enable one-handed mode, you have to swipe from 'Home' key towards 'Recent' key for left-aligned one-hand mode and towards back key for right-aligned mode. To disable the one-handed mode, you can perform the same swipe.

Do you use One-handed mode? All you need to check is which size fits your reach easily, and let us know comments below!




About MIUI Weekly Poll
MIUI Weekly poll is an initiative taken by Team MIUI to connect with Mi Fan's even better. Through this weekly series, we bring out different features of MIUI and ask your opinion on how things are and how they should be. This helps us gather information about user preferences and make MIUI even better from a user's perspective.


About Mi Community:
Mi Community is Xiaomi Community's official Android app and a home for Mi fans in India. It helps you share your ideas and interact with other Mi fans on-the-move. It offers a fast and intuitive interface to post threads, reply, read the news and interact with others.

Mi Community App on Google Play Store:

• Popular Columns across Mi Community: