Last year in November 2019, Xiaomi crowdfunded the Himo H1 foldable e-Bike under the Youpin crowdfunding platform. The product was manufactured by the Shanghai Himo company, one of Xiaomi's eco-chain partners. The e-bike is now launched on IndieGoGo. The e-bike comes with a price tag of $699. The product is expected to start shipping in May 2020.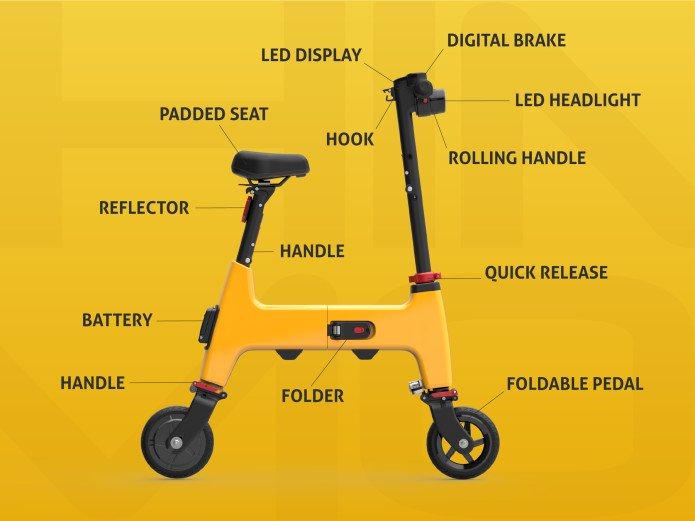 The Himo H1 e-Bike has a compact foldable design that is no bigger than an A3 paper, weighing just 13kg. It is powered by a huge 7,500mAh removable battery with a mileage of 30Km and a maximum speed of 18km/h. The bike also features high-performance LED head lamps which will deliver clear vision at night.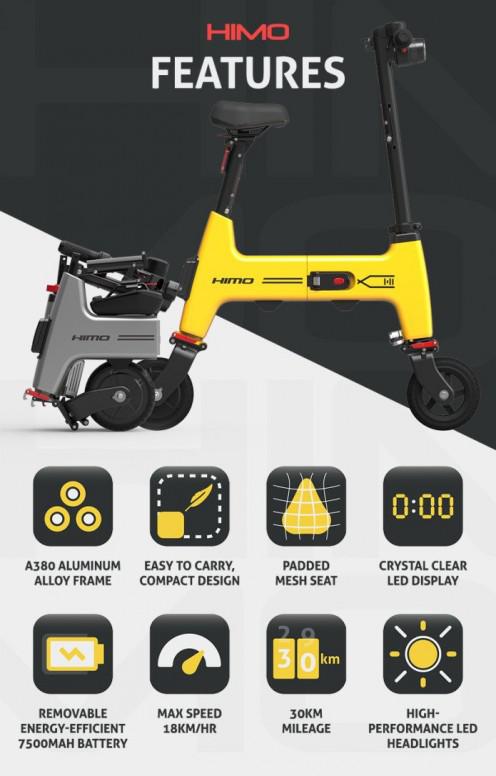 The handlebar is adjustable to suit the height of the rider and has a non-slip grip pad which is soft. The handlebar also houses a display panel in the middle with an LED-backlit. The instrument cluster contains the headlight switch, an error prompt, the driving speed, and the power switch.