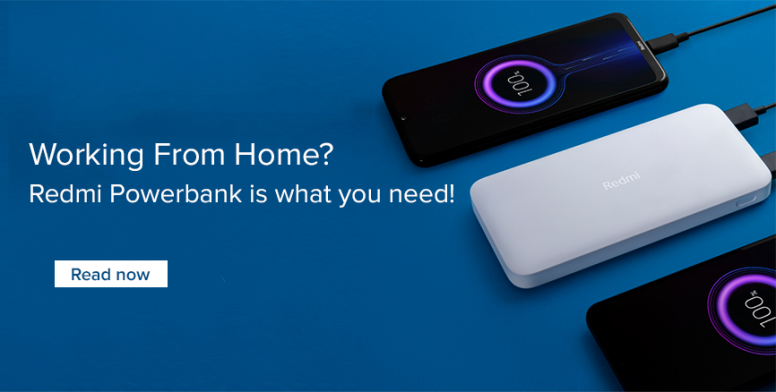 Shalom Mi fans,
Due to the recent outbreak of Covid-19, It has been suggested to everyone to stay at home & work from home. I personally want everyone to follow this and urge every Mi fan to do the same. So as you are in home now, you may use your smartphone all day long as I know it may get's boring for some of you. So after full day of usage, what if you wake up with the low battery but have to attend the important morning work call. This may lead to urgent battery support for your smartphones. Worry not, Xiaomi with its all-new Redmi power bank is here to help you out. Here's how!
1)Fast Charging up to 18W
Yes, The all-new Redmi Powerbanks comes with the 18W fast charging. As it is equipped with a high-density Li-Poly battery it will charge your devices at a faster speed. Also, this Li-Poly battery is safer and also provides higher efficiency when compared to conventional Li-ion batteries.

2)Dual Output Ports
Redmi Powerbanks comes with the dual output ports which can charge two devices at the same time. It's great to charge your two gadgets at the same time that too at a faster speed. It also has dual input ports. One for micro USB and another for USB type C. So you don't have to worry about charging your power banks.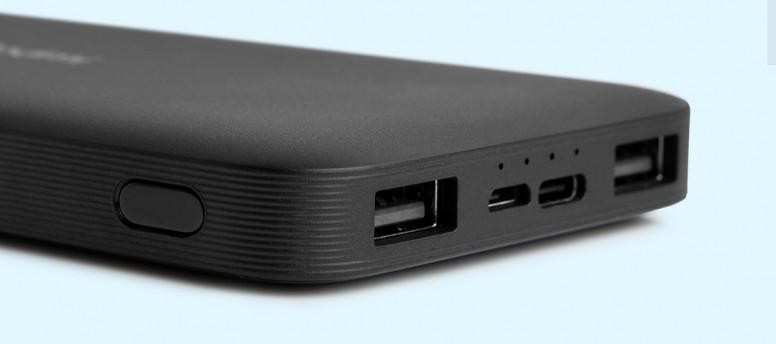 3)Best Design
Redmi Powerbanks comes with high-quality material and has two color options - Black and White. Also, to prevent slipping it from your hand it comes with the anti-slip edge texture thus offering you a great hand feel and prevents pesky falls and drops.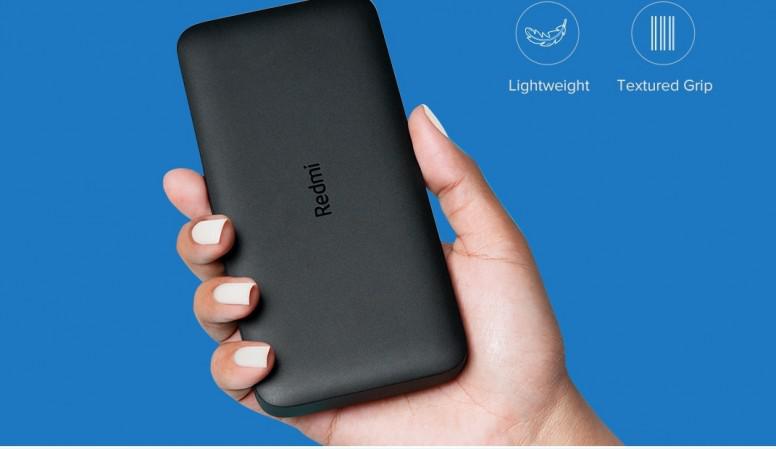 4)Charge Any Gadget
You can charge any gadget with the Redmi Powerbanks with its all-new Low-power charging Mode. In this mode, it can safely charge low power devices such as Bluetooth headsets and fitness bands. How to activate Low-power charging mode? It's super simple, just tap the power button two times to enter 2 hour-low power charging mode.

5) 12 Layers of Advanced Protection
It comes with the 12 Layers of Advanced Protection to ensure your battery protection. As it uses the best in class circuit chip protection while enhancing charging efficiency. To know more, just refer to the below image!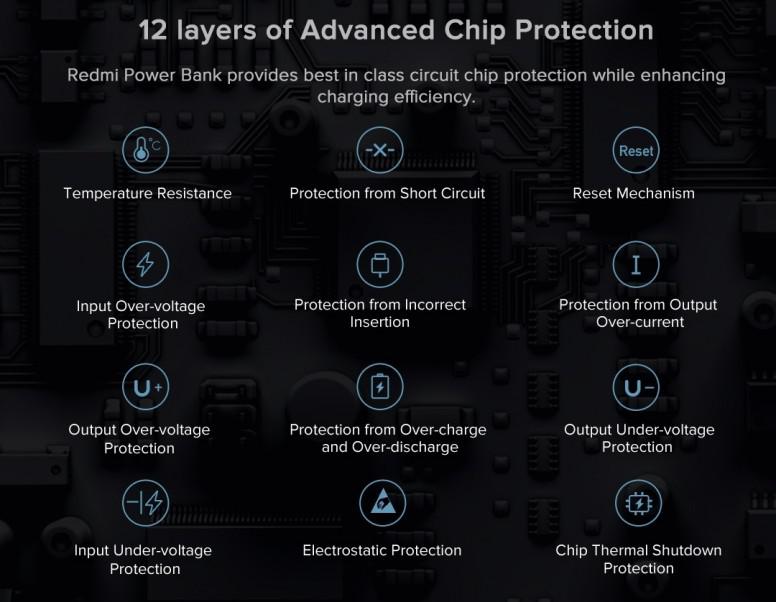 So what are you waiting for? Pick your best work from home partner and enjoy it all day!
Subscribe to our columns to Stay updated with interesting Debates, Polls, Tutorial and more from Device Team: