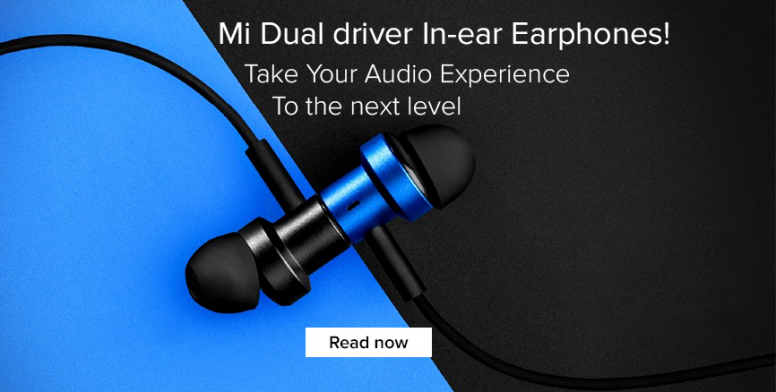 Hey Folks,
One of the greatest innovations in Smartphones accessories is Earphones. Earphones are a gadget which becomes our friend when we are lonely, sad or happy. I considered it as my best buddy as I can plug it to my smartphone and start listening to my favourite songs anytime, anywhere. But, While choosing the earphones I personally prefer sound quality as my top priority.
When Xiaomi launched their new Mi Dual Driver In-ear Earphones, I was eager to try it and thus I purchased it and started using it as my primary earphone. Well, to my surprise, I was truly surprised by the audio experience that was delivered. Dual drivers as the name says, gave an excellent rich sound thus taking the audio to the next level.
What are Dual Drivers Earphones?
Well, let's start with the basic, Dual driver Earphones are the special type of earphones that are operated with two sets of drivers. Each Earpiece comes with two different sets of speakers. The first one to handle the highs and mid frequencies and the second one to handle the bass. Thus, delivering the never heard before audio experience. The immersive sound that it gives allows us to experience every note in sharp detail. Amazing isn't it?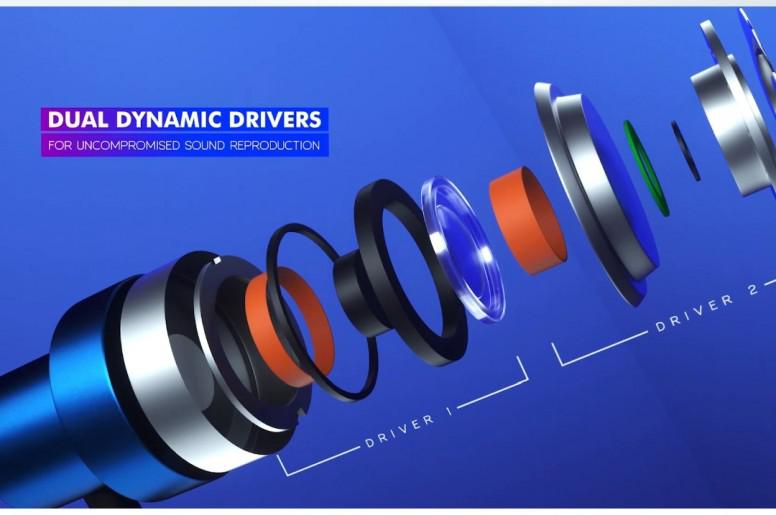 Dual Drivers vs Single Driver Earphones
Ok, now you know the meaning of Dual Drivers. So what makes it different from Single driver Earphones? Dual Drivers are designed in such a way that it ensures low distortion and focuses on all frequencies to deliver the complete sound stage. Whereas, in single-driver earphones, it only focuses on a single frequency range and doesn't focus on high or mids frequencies. Now you know which one to consider when you purchase your next earphone.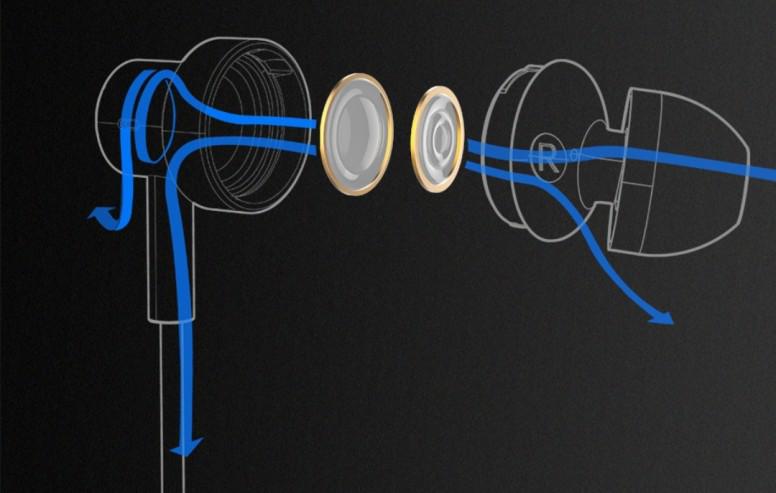 Unmatched Sound Signature
Let's see the graphical representation of the sound signature. As you can see, It clearly shows that mids offer superior instrument separation and enthralling vocals. The Sparkling trebles let the guitars and lead solos really shine, making these the perfect earphones for your desired listening. Also, you will enjoy rich bass complementing the highs and mids.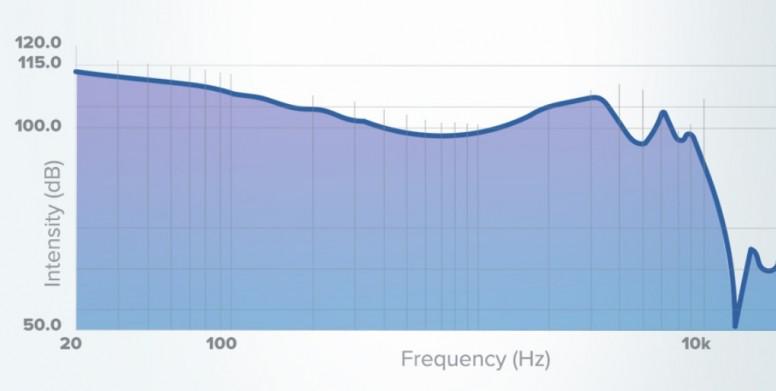 Uncompromised Build Quality
Wait wait, what about build quality? My second most important factor while choosing an earphone is Build Quality and I am sure you will not be disappointed. In fact, it has great build quality. The outer layer of earphones is made up of anodized aluminium cavity which is crafted using a precise anodizing process and is further perfected with a zircon sandblasting procedure. This renders the earphones scratch-proof, fingerprint resistant and lightweight. The outer shell features an elegant carbon look for effortless style.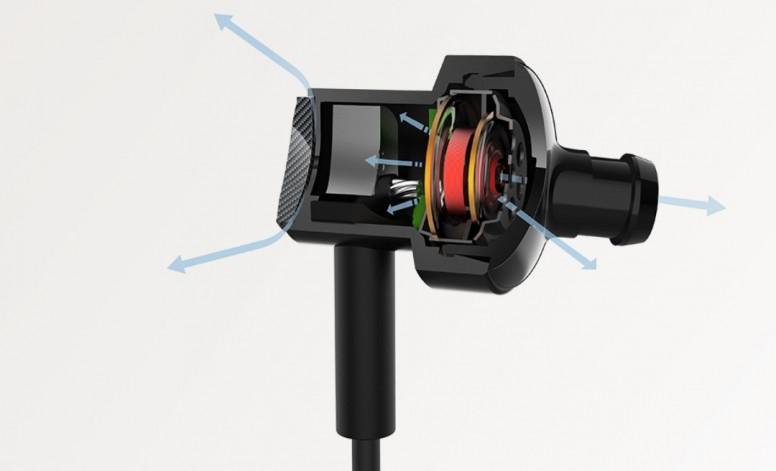 It comes with the three-button options to operate better convenience and operability. Also, you can activate the Google Assistant by long-pressing the play/pause button. Simple right?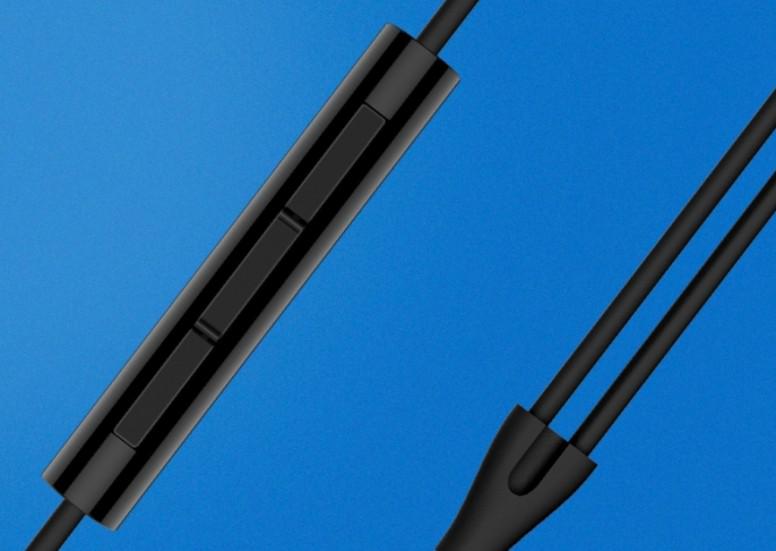 I personally like the earphones that come with the 90-degree close-fitting design. Thus, it makes the user experience more comfortable and also increases the durability of the earphones by having minimum wire exposure.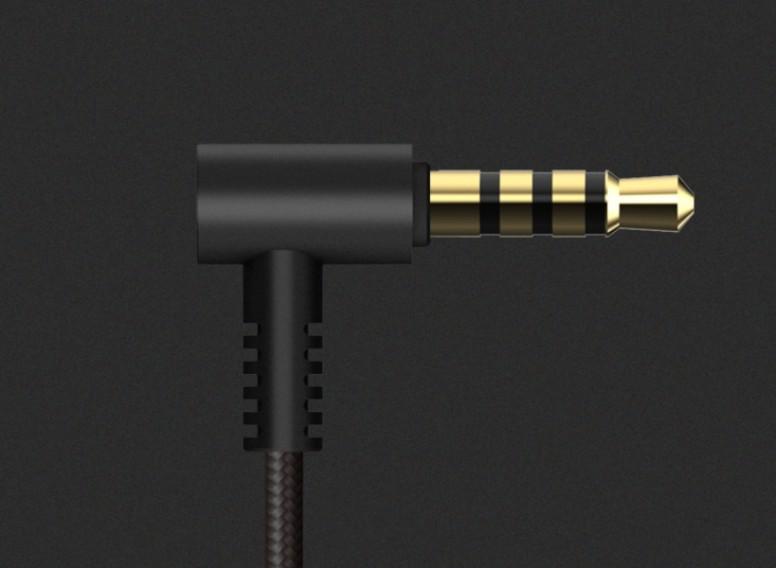 And Icing on the cake is, It comes with the Magnetic suction design i.e, both the earphone thus making the storage process simple and effortless. Also, the earbuds used here are soft and anti-slip earplugs which perfectly fit your ears offering exceptional comfort.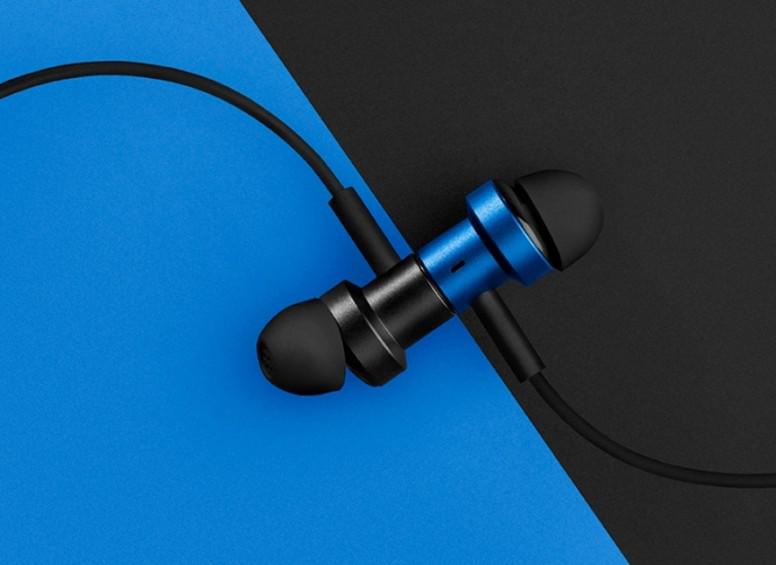 Uncomplicated Design
Do you think something is missing? Hmmm, Yes it's about design right? No No, I have not forgotten about it. The all-new Mi Dual Driver In-ear Earphones comes with super smooth touch and is anti-winding. No need to worry about tangling now as this makes it very easy to store in pockets, bag or case.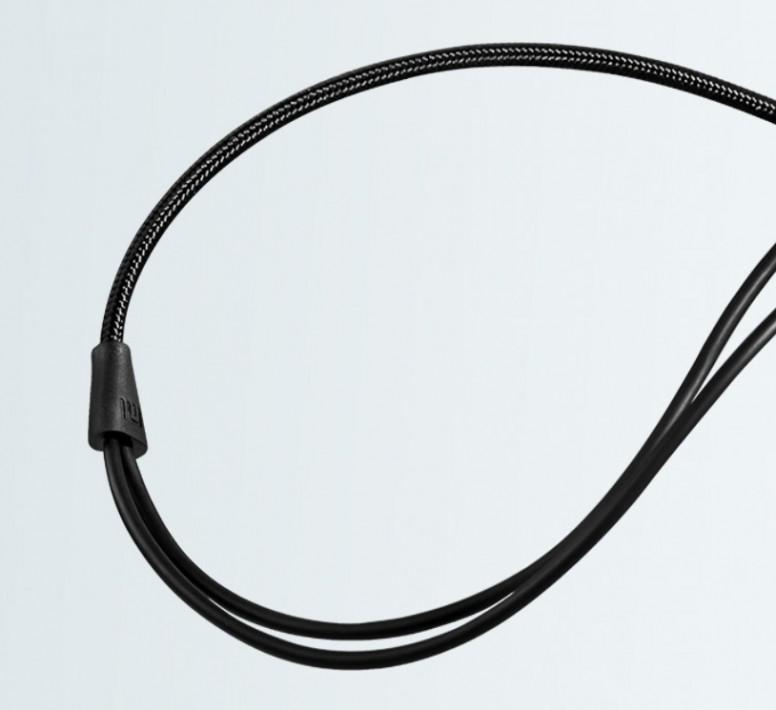 Conclusion
With the price of 799/- it is one of the great deals to buy. With its amazing audio experience from dual drivers, it delivers the never heard before sound experience along with great build quality and awesome design. The Magnetic suction design makes it super comfortable to use along with anti-slip earplugs. And also, Don't forget the anti-winding wire design thus giving a tangle-free experience.
Dual drivers earphones or Single driver earphones? Which one will you prefer?
Do Tell me in the comments below!
Subscribe to our columns to Stay updated with interesting Debates, Polls, Tutorial and more from Device Team: