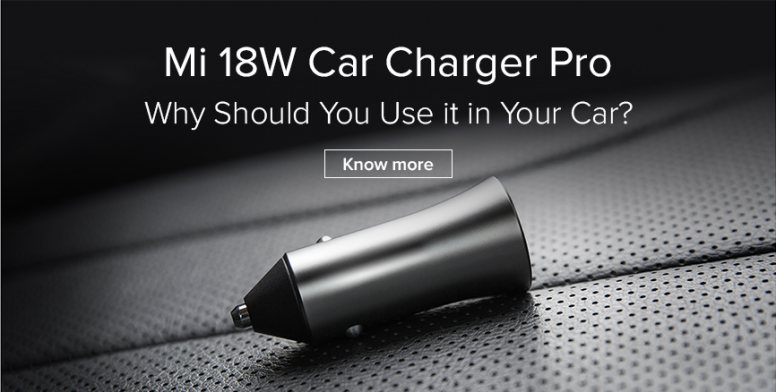 Car Charger with 18W?
We often forget to bring the charger with us when we are busy. If you are a guy who has his own car then you may use a car charger to avoid the battery off situation. But, have you ever considered that the charger that you are using in your car may damage your smartphone battery or it may not charge your phone fast. Probably no right? Well, not to worry as I am gonna share a charger with you that solves all the above problems with ease. Yes, I am talking about the all-new Mi 18W Car Charger Pro. Let's see this in detail.
1)18W Fast Charging
When considering the charger, I personally prefer fast charging as it saves time. Yes, the all-new Mi 18W Car Charger Pro comes with the 18W fast charging support where you can charge from either of its two ports. You can easily charge your phone, tablet, video console, digital camera or any other gadgets seamlessly.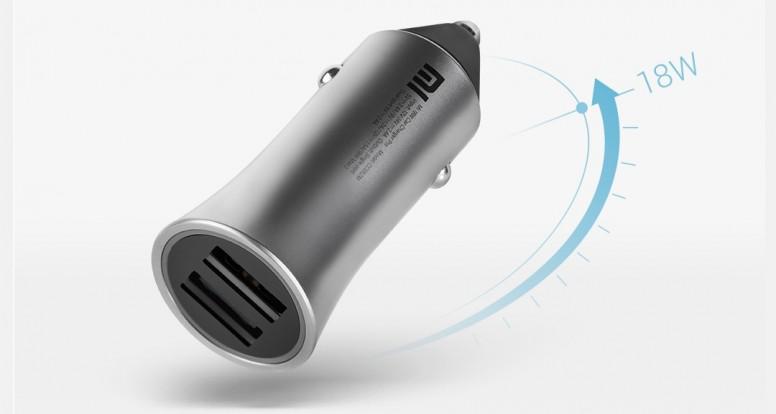 2) Intelligent Charging
The Mi 18W Car Charger Pro comes with the intelligent charging support. Now, what does this intelligent charging mean? Well, it means that the charge distribution will be done smartly during charging when both ports are used. Thus, ensuring the proper battery charging.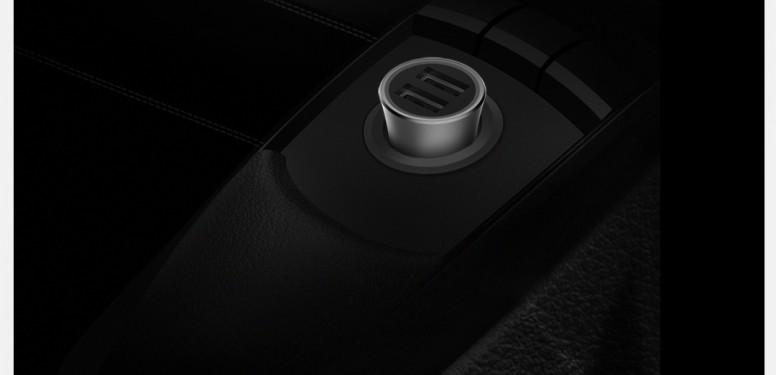 3) Multi-Layer Protection
Well, One of the most amazing or I would say important features of Mi 18W Car Charger Pro is that it comes with the multi-layer protection thus protecting your device. Let's see this in detail.!
Overcurrent Protection: Prevents excessive charging current to your device.

Electromagnetic interference protection: Shielding of your device with Radio frequency radiation.

Short circuit Protection: Shielding your device or gadgets with unexpected short circuits during use.

Overheat Protection: It automatically protects itself when the temperatures are high.

Overvoltage Protection: Prevent your phone from excessive output Voltage.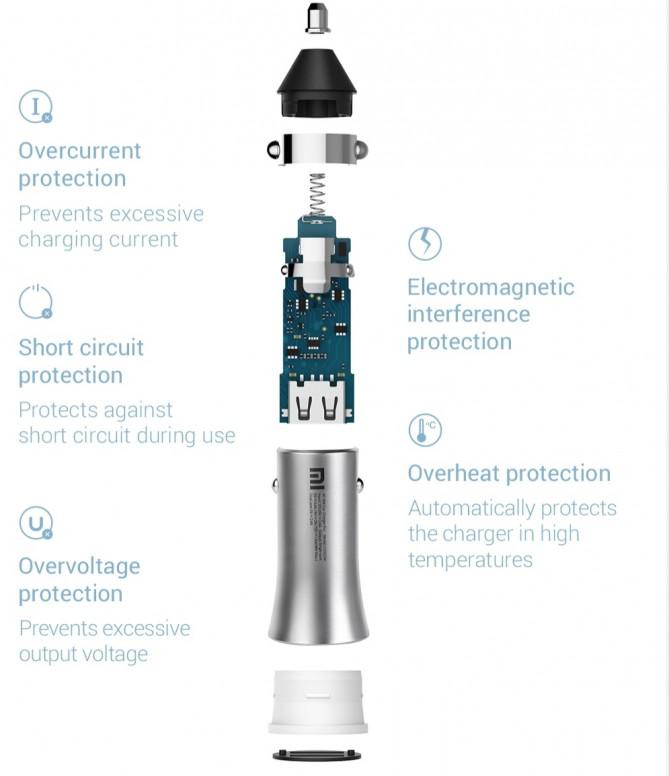 4) Moonlight White LED Indicator
Thinking about night-usage? Don't worry, it comes with the moonlight white Led Indicator which helps you to easily locate the charging port in any lighting conditions. Truly a handy feature right? This is a life-saver when using it at night.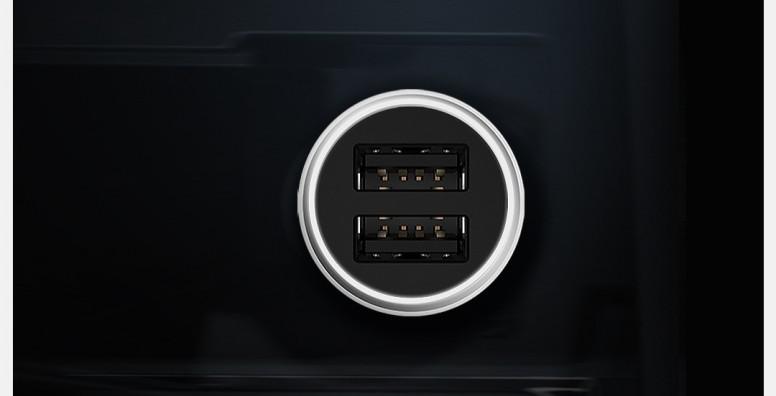 5) Design that feels Premium
It comes with the premium metallic finish that makes it feel premium. Well, to me, the design is truly amazing as it has an integrated and streamlined design. It is made of high-quality brass to improve the heat dissipation. Thus, delivering complete protection to your device.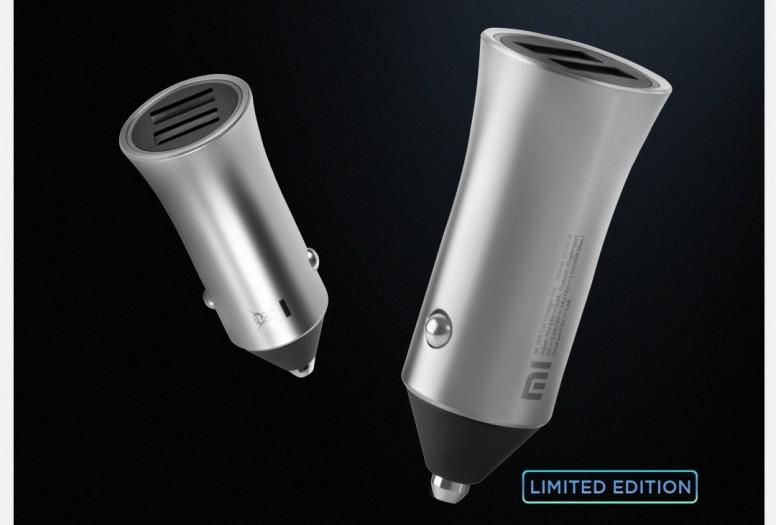 6) Smart IC Chip
Well, As I have explained above, it supports intelligent charging and gives battery protection. The real reason behind it is the smart IC chip that is integrated within the Mi 18W Car Charger Pro. This chip intelligently distributes the required power to the charger, thus also controlling its own temperature when operating at high temperatures.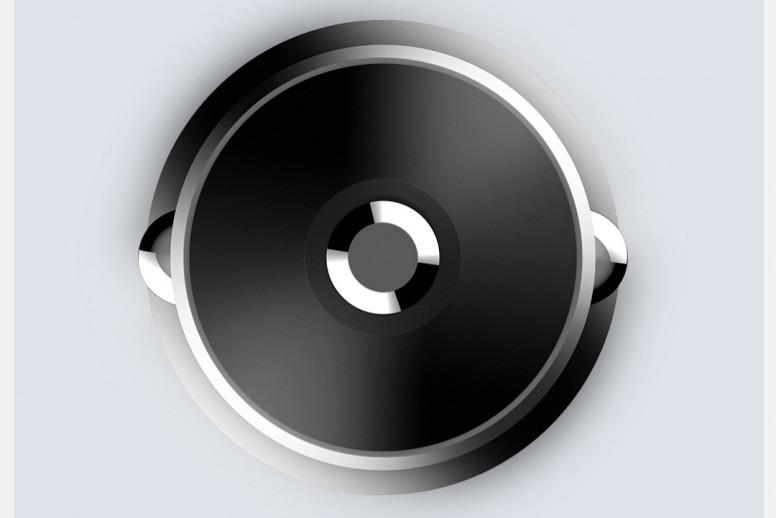 7) Compatible to Most cars
Well, most of the car chargers have compatibility issues while connecting to the car. But not with the Mi 18W Car Charger Pro, as it is compatible with most car models. As you know, The metal spring contact design is compact and stable. Thus, it fits perfectly to different sizes of cigarette lighters and power plugs. It can handle 12V/24V input voltage thus making it most compatible with different car models.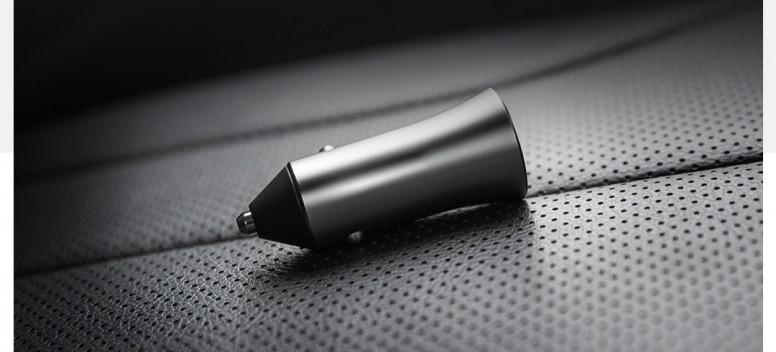 So when are you planning to buy it?
Do tell me in the comments below!
Subscribe to our columns to Stay updated with interesting Debates, Polls, Tutorial and more from Device Team: