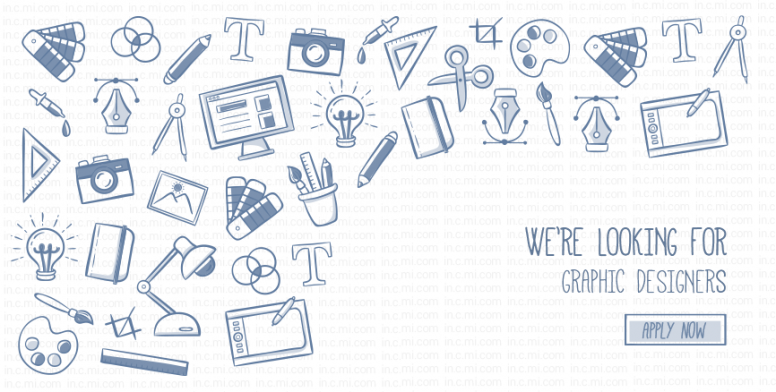 Hello everyone!
Finally, the wait is over. It's time to announce the results for selected applicants. Thanks for the overwhelmed response and patient. Following are the lists of selected applicant:




Congratulations everyone!


We would request you to check your Mi Community inbox, as soon as possible. If you do not have any Telegram account, please do create your account.






Hello, Mi Fans!
Mi Community India is looking forward to young and brilliant minds who are good at graphic design and want to be a part of us. A 'Graphic Design Team' has been set up and we want your contribution to the team. It is your designing skills that will take us a step further so without wasting any time, open up your desires and join us to fill the canvas of our online community with splendid colors. Get Set Go!

How do I apply?
Post a reply to this thread which contains the following details:


A brief introduction of yourself.
What makes you feel you're fit for this position?
How much time you can devote to Mi Community in a day?
Minimum 3 Designs of your own work.*
Original design in PSD or any other format.*
Link to the thread showing your work, if you have any work previously posted.
In case, if you aren't able to upload the original files due to size restriction, upload it on Google drive and share the link in your reply.

(All the "*" marked essentials are mandatory.)
Benefits and Scopes:
Promotion to a higher management level.
Talk to the administrative team directly.
Exciting prizes from Mi Community Team.
Access to MIUI Closed Stable update.
Work and grow with like-minded team members.
Priority for trying out new pre-launch products, launch event entry.

Responsibilities:
Create quality graphical content to best represent and justify the given content.
Designing creative illustrations for related content of a thread.
Generate attractive thumbnails.
Work with different teams and create graphic content for them as per their needs.

Requirements:
Willing to fairly follow Mi Community's rules.
Can spare enough time to be online at least 3 - 4 hours a day and can hold to commitment.
Fair knowledge of written English & approachable communication skills.
Humble, good listener, and learner, the traits of a good team player.
Familiarity with Adobe Spark Post or Adobe Photoshop.
Previous designing experience.

Tips for you: Having knowledge about Adobe Illustrator is an advantage for you.
Recruitment Timeline:
| | |
| --- | --- |
| Recruitment Time | 6th April 2020 - 19th April 2020 |
| Selection Time | 20th April 2020 - 24th April 2020 |
| Announcement | Before 26th April 2020 |

Post Scriptum:
If you are already in any Special Team on Mi Community, you need to leave it so that you are able to better commit your time to your graphical work and to best serve our Mi Community. Selected candidates will go through an internship period of 3 months or more as per their performance. The candidates who successfully passed the internship will be a part of our Graphic Designer Team.

Note:

Members who have posted related threads earlier will have a higher chance of selection.
Members from current special teams will be given higher preference based on their work. (Only if they have completed 3 months in the current team.)

Come and Join Us!