Hi Mi Fans,
How are you all?
Hope you are having wonderful experience here.
This Time in Tech Class, We will learn about Data Cables. Cables are very Useful, from charging to tranfer data. So Let's Start:-
What is Data Cable?

Data cables are a crucial part of any computing system because they facilitate communication between the different hardware components. Data cables, such as Ethernet cables, are used to transfer information between numerous computers in a network. Peripheral devices, such as cameras, scanners and printers, are also connected to a computer through a data cable. Data cables form the basis of guided transmission media.
USB Cable
USB, short for Universal Serial Bus. USB was designed to standardize the connection of computer peripherals (including keyboards, pointing devices, digital cameras, printers, portable media players, disk drives and network adapters) to personal computers, both to communicate and to supply electric power. It has largely replaced a variety of earlier interfaces, such as serial ports and parallel ports, as well as separate power chargers for portable devices and has become commonplace on a wide range of devices.
Fiber Optic Cable
Fiber-optic communication
is a method of transmitting information from one place to another by sending pulses of light through an optical fiber. The light forms an electromagnetic carrier wave that is modulated to carry information. Fiber is preferred over electrical cabling when high bandwidth, long distance, or immunity to electromagnetic interference are required.
Optical fiber is used by many telecommunications companies to transmit telephone signals, Internet communication, and cable television signals. Researchers at Bell Labs have reached internet speeds of over 100 petabit×kilometer per second using fiber-optic communication.
Modern fiber-optic communication systems generally include an optical transmitter to convert an electrical signal into an optical signal to send into the optical fiber, a cable containing bundles of multiple optical fibers that is routed through underground conduits and buildings, multiple kinds of amplifiers, and an optical receiver to recover the signal as an electrical signal. The information transmitted is typically digital information generated by computers, telephone systems, and cable television companies.
Networking cables
Networking cables are networking hardware used to connect one network device to other network devices or to connect two or more computers to share printers, scanners etc. Different types of network cables, such as coaxial cable, optical fiber cable, and twisted pair cables, are used depending on the network's physical layer, topology, and size. The devices can be separated by a few meters (e.g. via Ethernet) or nearly unlimited distances (e.g. via the interconnections of the Internet).
There are several technologies used for network connections. Patch cables are used for short distances in offices and wiring closets. Electrical connections using twisted pair or coaxial cable are used within a building. Optical fiber cable is used for long distances or for applications requiring high bandwidth or electrical isolation. Many installations use structured cabling practices to improve reliability and maintainability. In some home and industrial applications power lines are used as network cabling.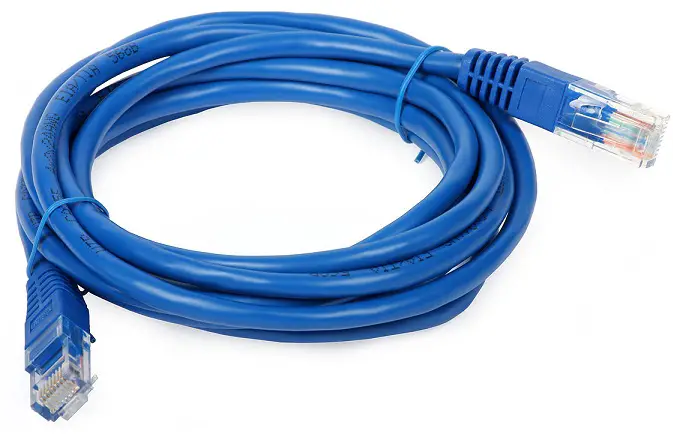 How Does It Works?
In digital communications, parallel transmission is the simultaneous transmissionof related signal elements over two or more separate paths. Multiple electrical wires are used which can transmit multiple bits simultaneously, which allows for higherdata transfer rates than can be achieved with serial transmission.
Conclusion
Cables are helpful in daily life. we cant live without them. They can transmit Data in Fraction of seconds. Nowadays, Fiber-Optic Cables are widely used to transmit Data as it provides better speed. Fiber Optic Cables can transmit Data at a speed of 1-5 GBPS. USB cables are also Important as almost All Devices can connect with each other through them and it also provides Charging Facilities to the new Shaping Smartphone world. USB Type-C is getting more popular due to Higher Quality and Speed. It has ability to Charge Your Device Faster as Compared to USB 2.0.
So Cables have a bright future and new developments are on the way.
Source: Google, Wikipedia, Blogspot, Data Tranfer and Other Blogs.
Previous Lessons in Case you Missed Any:-
Was This Helpful?
Rate