Edited by Karthik Mohan at 2016-09-27 12:17 AM

https://u01.appmifile.com/images/2016/08/25/03fe7be9-21dd-4bbb-b37f-e8cb316eddbe!776x776!100.png


Hello Mi Fans,

Hope you guys are having loads of fun here in our Mi Community.

In today's 'Tech Class' we will take you through Activity Tracker.


What is Mi Band ? and much more.



About Activity tracker


An
Activity tracker
is a device or application for monitoring and tracking fitness-related metrics such as
distance walked or run
,
calorie consumption
, and in some cases
heartbeat
and
quality of sleep
. The term is now primarily used for dedicated electronic monitoring devices that are synced, in many cases wirelessly, to a computer or smartphone for long-term data tracking,
Mi Band
is an example of wearable technology.
Activity trackers
can be any of the following types: A training tracker, an all-day tracker, a heart-rate tracker or a sleep monitoring tracker. With these little devices becoming more and more popular among health enthusiasts, a number of models have entered the market.
How To Choose The Best Activity Tracker

We have poised the following questions to give you a general idea of how to go about looking for the best activity tracker.​
How much are you willing to spend?
Activity trackers
can range anywhere from
500Rs
and above. The higher end trackers, which are usually perfect for athletes, offer more features including GPS. If you're on a budget, you can choose less expensive fitness trackers which focus only on a few features. Be sure to get a tracker of good quality and accuracy, though, or you might end up wasting your money on a tracker that gives incorrect data or whose battery runs out quickly.
Which style and color do you prefer?
Although these devices are primarily designed for function, makers of newer models have considered that users would also want something that looks attractive and can make one feel confident in wearing it. Personal style choices and colors may vary from something flashy and easily distinguishable to more low-key styles that complement whatever outfit you're wearing. Aside from the wrist, some trackers can also be worn on the belt or pocket.

Which data will show on the display?
Some trackers have a screen-like display which show the data simultaneously as you move. And of these trackers, some are limited to showing just one type of data, the distance you've covered, for example; while others can show more than one type, such as your heart-rate. Trackers with smaller screens or none will only allow you to view your data once you've connected it to your smartphone or laptop.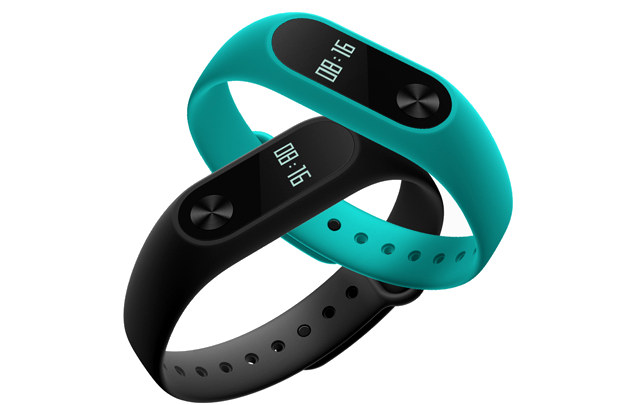 Which apps can be used with the tracker?
Make it a point to check first if your tracker is compatible with your smartphone or laptop, particularly if your tracker is the type that only displays data via an app. The app also matters. Consider brands that are known for user-friendly apps and websites that show comprehensive information.Mi Fit is an good example. For more info regarding Applications which help you to track you can refer the following thread
Types of Activity Trackers

Standard Activity Trackers
Basic activity trackers can be wrist worn or clip-on style sensors that often times are very small and concealable. They will most likely not have any sort of heads-up display or many buttons to fiddle around with. Some units, such as the Fitbit Flex, will have LED lights on them that give you a very basic idea of your fitness progress.These types of fitness trackers are by far the most common, and will give you the best bang for your buck. The obvious downside is that you will have to bring your phone along to see your stats in real time.

Smart watches
Smart watches
are James Bond style gadgets that can perform many different functions that are unrelated to fitness tracking. Often times they will come with a built-in android or iOS operating system, which allows any developer to make applications for them.Many manufacturers are also starting to make smart watches that are more geared towards fitness tracking in general. These types of watches are often sports specific, but they will usually be able to take the place of a standard activity tracker and provide many extra features in the form of GPS tracking, heart rate monitoring, advanced sensor support, and built in personal training routines.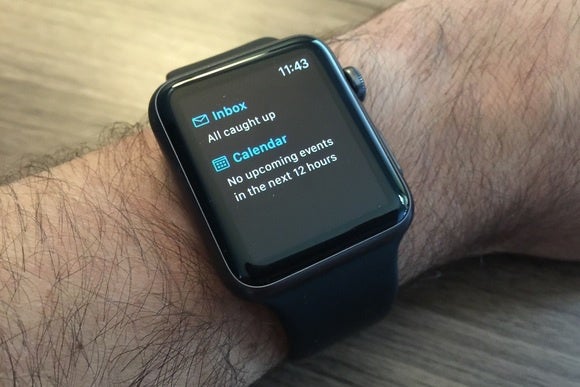 .
Common and Uncommon Features

Now that we've gone over all the different types of activity trackers, let's look at some of the more important features to focus on when deciding on your fitness tracker purchase. Here's a quick overview of the various features that can be found on most activity trackers.
Steps, Distance, And Calories
These three stats are commonly found on fitness trackers, and you will be able to keep track of your basic movement throughout the day using these three metrics. Since most devices contain an accelerometer sensor, pretty much all of them will be able to log these three basic features.
Many fitness trackers will often times allow you to set a calorie or distant goal for the day. This can be helpful for those who are looking to fill an exercise quota for the month.
Altimeter
Some of the more advanced fitness trackers will contain an altimeter sensor. This type of sensor will keep track of the amount of elevation you have ascended throughout your day. Devices with this function are ideal for people who go up and down a lot of steps during their day to day activities.
Sleep Tracking
Activity trackers are not just limited to keeping track of your metrics during waking hours. They are now also able to log your sleeping patterns as well. Most fitness trackers will be able to utilize an accelerometer sensor to keep track of your movement during the night. Most of the time you will have to set the sleep tracker manually so it can begin logging your sleep.
There are also some fitness trackers that can do more than simply log your movement. These trackers are able to log the different cycles of sleep that you enter during the night, such as your REM, light, and deep sleep for instance. As an added bonus, the more advanced trackers will begin logging your sleep automatically the moment you lie down.
https://u01.appmifile.com/images/2016/09/21/0f6afc71-1b31-46b2-be31-4e5837297e41!776x776!100.jpg

Wireless Connectivity Options
Bluetooth smart is a standard found on most fitness trackers, but some devices are also AMT+ compatible. ANT+ is a new type of wireless protocol that is often found on things like heart rate sensors and power meters. ANT+ is starting to gain popularity and many devices are now being manufactured that are compatible with both types of wireless protocols. These fitness trackers are known as dual band devices.
App Support
A ll fitness trackers will come with a first party smart phone app, however some are more robust than others. Manufacturers like Mi or Garmin have been in the fitness tracking game a long time, and their devices usually have very detailed smartphone apps and a online web site that you can utilize when you're on your computer. Mi Fit is well optimised one.
Heart Rate Monitor

Some smart watches and fitness trackers are equipped with sensors that can keep track of your heart rate. There are also stand alone heart rate monitors that strap around your chest and pair with a phone or fitness tracker via Bluetooth or ANT+.
Being able to measure your heart rate in real time is highly beneficial, especially for those who are looking to get the maximum benefit out of their workouts. Monitoring your heart rate during your sleep tracking sessions can also give you greater insight into your sleep cycles.
There are a myriad of different sensor types that are can be found on fitness trackers, but here are 3 of the most popular.
Ballistocardiography
This type of sensor operates by monitoring the speed at which your heart pumps blood in and out of itself. It is usually found on wrist based smart watches or activity trackers.
Optical
Optical center is operated by shining a light through your skin and monitoring the flow of blood in your veins.
Bio Impedance
Bio impedance sensors calculate your heart rate by monitoring your galvanic skin response, which is a fancy way of saying skin electrical signals.
https://u01.appmifile.com/images/2016/09/21/1d5bc4ee-d23d-4fe8-8eb8-c03cdc80bbda!776x776!100.png

GPS
GPS sensors are almost always found exclusively on smart watches, but there are a few fitness bands that contain them as well. Choosing a device with a GPS tracker will allow you to map out your exercise route over a large distance and you will be able to much more accurately track your pace and distance traveled during the day.
GPS tracking is an ideal feature if you are a person who does a lot of exercise outdoors. Bikers and trail runners will want to pay special attention to devices that have this function.
Mi Band

Mi Band is a bracelet can track your moves, walked distance and burned calories, sleep quality and have built-in smart alarm. Smart alarm can wake you up in light sleep phase .It can also vibrate when you receive incoming call (By default it's 20 seconds, you should pick 3 seconds as lowest value), as well as unlocking your phone without password. Mi Band can be used with any phone/tablet running Android 4.3+ and Bluetooth 4.0. It
can hold its charge for 30-60 days! All depends on how you use it and which application you use. For example, notification version app can drain your battery faster with1 alarm/day, mediocre calling vibration it can last for 30 days.
Mi Band 2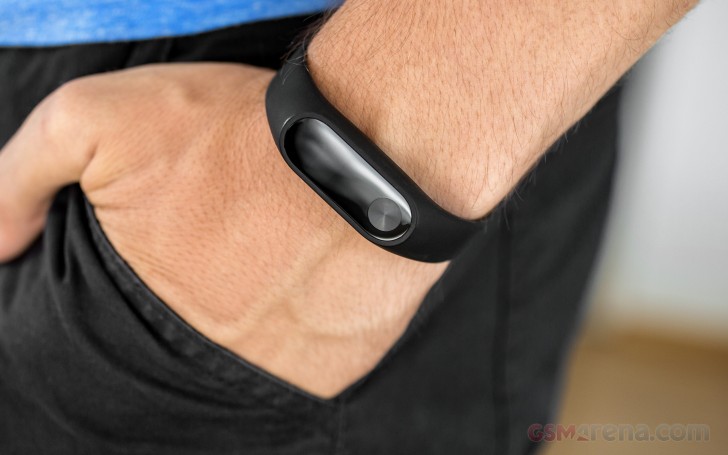 Xiaomi Launched Mi Band 2 with OLED display which displays Time, Steps Count and Hear Rate at just Rs 1,999. It will be available for sale from September 27th 2016 onwards in India.The Mi Band 2 is the successor of Mi Band, but comes with a host of improvements, including a heart rate sensor. The new Mi band introduces a new display. It can also show Smart Watch style notification.A very aggressively priced product compared to its competitors.
Xiaomi Mi Band 2 is equipped with a 0:42 inch OLED screen with scratch resistant and anti-fingerprint, until the time of their current use is still not a scratch on this screen, and fingerprints are stick back a little bit.In some special conditions, the screen retains plenty of moisture and grease so you remember to pay attention not to bring Mi Band 2 to the bathroom or cooking.Below the display Xiaomi equipped with its bracelet a power sensor nodes, allowing you to switch between the tabs displayed watches, heart rate, steps, the amount of calories consumed.You can view the time by raising the wrist on the screen will automatically light, however, this feature is not very accurate work it takes about 2 seconds delay when do the lift arms up.
Rate