Edited by Karthik Mohan at 2016-10-28 11:47 PM
https://u01.appmifile.com/images/2016/08/25/03fe7be9-21dd-4bbb-b37f-e8cb316eddbe!776x776!100.png
Hello Mi Fans,
Hope you guys are having loads of fun here in our Mi Community.
In today's 'Tech Class' we will take you through Internet of things.
What is Mi Home ? and much more.


Introduction


The Internet of things, which known as IoT, is the internet working of physical devices, vehicles,smart devices,buildings and other items—embedded with electronics, software, sensors, actuators, and network connectivity that enable these objects to collect and exchange data.The IoT allows objects to be sensed or controlled remotely across existing network infrastructure,creating opportunities for more direct integration of the physical world into computer-based systems, and resulting in improved efficiency, accuracy and economic benefit. When IoT is augmented with sensors and actuators, the technology becomes an instance of the more general class of cyber-physical systems, which also encompasses technologies such as smart grids, smart homes, intelligent transportation and smart cities. Each thing is uniquely identifiable through its embedded computing system but is able to interoperate within the existing Internet infrastructure. Experts estimate that the IoT will consist of almost 50 billion objects by 2020.These devices can communicate with each other through the internet with or without human interaction to provide services or carry out tasks at home or office, in the car and even inside your body.
Application







At the time, this vision required major technology improvements. After all, how would we connect everything on the planet? What type of wireless communications could be built into devices? What changes would need to be made to the existing Internet infrastructure to support billions of new devices communicating? What would power these devices? What must be developed to make the solutions cost effective? There were more questions than answers to the IoT concepts in 1999.Today, many of these obstacles have been solved. The size and cost of wireless radios has dropped
tremendously. IPv6 allows us to assign a communications address to billions of devices. Electronics companies are building Wi-Fi and cellular wireless connectivity into a wide range of devices. ABI Research estimates over five billion wireless chips will ship in 2013. Mobile data coverage has improved
significantly with many networks offering broadband speeds.

Smart Homes: While leaving office, switch on the AC of the car, tell it to switch on lights in 15 minutesCompanies have realized the potential of smart homes and have started working on it to make their companies 'smart'.
Industrial Applications including Internet-managed assembly lines, connected factories, and warehouses.
Safety and monitoring devices such as baby and assisted living monitoring systems, smoke detectors, fire hydrants, cameras, sensor-equipped drawers and safes, and home alarm systems.
Healthcare: Wearable technologies that can measure exercise, steps, sleep, weight, blood pressure, and other statistics.
Intelligent traffic management systems including toll-taking operations, congestion penalties, and smart parking-space management.
Waste Management systems such as garbage cans and recycle bins with RFID tags that allow sanitation staff to see when garbage has been put out.



Machine to Machine ( M2M )



Internet of Things (IoT) revolves around increased machine-to-machine communication; it's built on cloud computing and networks of data-gathering sensors; it's mobile, virtual, and instantaneous connection; and it's going to make everything in our lives from streetlights to seaports "smart."
M2M is been used everywhere in our daily life.





Mi Home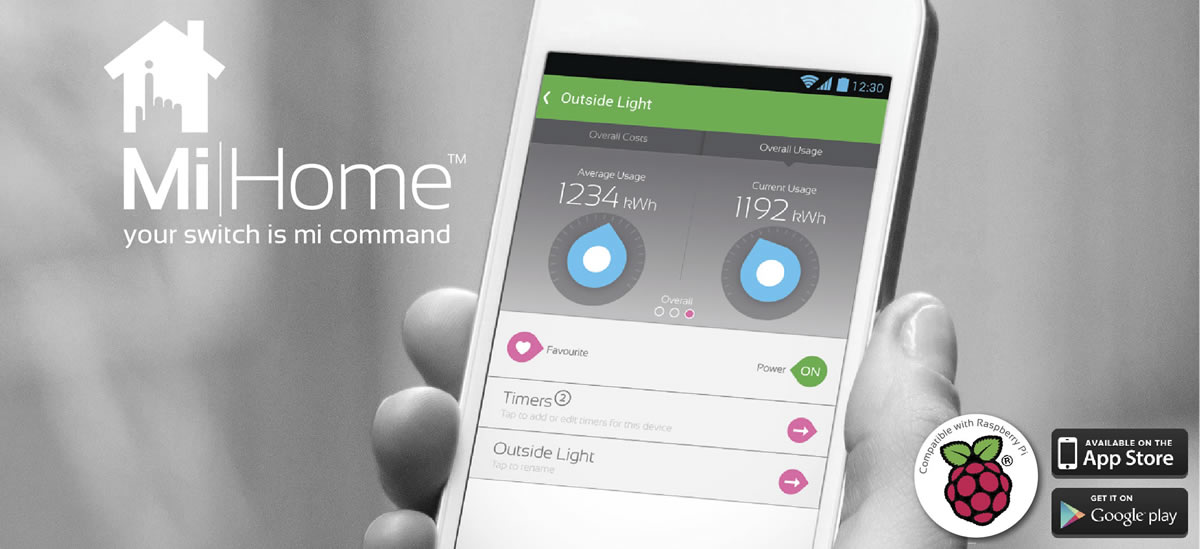 Xiaomi is a one-of-its-kind tech maker that has gone beyond launching smartphones and tablets. It has come up with an entire portfolio of Internet of Things (IoT) devices that are really interesting. MI has launched many devices from a 4K-capable Mi drone to a smart kettle. These are smart devices that can be useful to any person. Xiaomi has taken a giant leap with over 55 startups of which 29 were incubated by it. However, Xiaomi fans in India are not having the privilege to enjoy using these IoT devices as many of these are available in the country. Lately, Hugo Barra,our VP stated that the Xiaomi is planning to introduce the products gradually in India on the launch of Air Purifier.

Download it from here: Here

1. Mi Air Purifier 2



data:image/jpeg;base64,/9j/4AAQSkZJRgABAQAAAQABAAD/2wCEAAkGBw8PDw8NDQ0NDQ0NDw0NDQ0ODQ8NDQ0NFREWFxURFRUYHSogGBolGxUVITEhJSkrLi4uFx8zODMsNygtOisBCgoKDg0OFQ8PFSsZFRk3Nys3LS0rKysrLS43LSs3LSs3Ky4uLS0wLSsrKysrKy0rNy0rKy4rKy0rLSstKysxN//AABEIAJ8BPgMBIgACEQEDEQH/xAAbAAADAQEBAQEAAAAAAAAAAAAAAQIDBAUGB//EAEYQAAIBAgMEBgYFCAkFAAAAAAABAgMREiExBAVBcRNRYYGx8CIycqGywQYjM5HRBxVCQ1JzgtIURWODkqPC4fEWNERTYv/EABgBAQEAAwAAAAAAAAAAAAAAAAABAgME/8QAIBEBAAIBBAIDAAAAAAAAAAAAAAECIQMEEVExQQVh0f/aAAwDAQACEQMRAD8A/SYo0SFFFpGbAJDsNIZFKw7DsMBWHYLFWASQ7DCwAkFh2HYCbDsUoN6K4+jfU/uCs3JJ2bSb0TaTfm6HFpq6aaejTumZ7VsEatukjJpaJNpap355amX5opfsS439KWb6wOsLFYX1EystbLnkAAMdgJCw7DsBIirBYCbCsVYAJsIoLATYlouwgiLCLsFgIsKxVgAiwrF2EwM2jm27a6dGKnVlgi3hTs3nbs5HW0eP9I6sKcdnqVI46cNppynHCpYopSurPJmvVvNKTaPTftdKNXVrSfE9eTpb72acowjVvKbUYrBNXb04Hc0fLfnChVns0adJxq/0jZnKfRU6d0nO69H2o8OHYfWWNe21p1YmZ4x06PkNpXb2rFYmOe+PyGkUWhJF2OhwFYY7BYAGh2AAGBSQCsNAMKAGAG2zmsjKgayAgQxAJnFvD1TuOLeOgGy0XcUCWS7h2AQDsACEVYVgEKxQgEIoTQEhYYATYRQrBEisUAEWFYtk2AkTRbJYENENGrRNiiki0JIpIgBgOwAOwWGAWGHnrOaG8KL/AFsVpnK8UrpNK70dnpz6mFdIyaVWMr4JxlbJ4ZKVn22LABgMC6OprIypamsgM2AMzo1VNXSkrftKwFnHvDQ7Ti3hoB0x0XcMI6LkirASAwAQDsAEgMAJAYWAmwrFABAFCsBNhNFABArFNCsES0SWJoCGhNFtCsBSRSQkikgAaCw7BQX0T1t70Skdb9VckByundWaunk1lZoyWw01n0VNPrwRvpbwOslgZU6MY+rGMb2TwpLTQcpJK7LMNo9VgXRqxmsUHeLur2azTs9TQ49z/Yr2qnxs7QKp6mkjOGppIDNgAAI494aHYce8NAOuOi5IYR0XJFASFhhYBWAYAIRQgEIqwgEIoQEgUJoCRFCAkRVhAS0IoTQRDQrFsVgKQ0CGgoKBAECOp6LkjmR0P1VyCsxFEgJmG0+qzcw2n1WBnuf7Fe1U+JnccW5/sY+1U+NnaAQ1NJGafpL/AGKlLzdASArhcAOPeGh1tnHt7yA7orJckUc20V5wUcNN1Fhu7XvrFWyT6/czGO8ZWV9l2m9le0ItX42u14Ad4AACAYAILDEB59PeUZQoyUHetLC43V6a4yfZnH/EjWvtkYQhUabU3HThFrE5Z8FFN9wU93U42tiyVJar9BWT01aUb9eFFS2Gm1FTipxhDo4xmlKOF2u7deSzGA1tMcXR54ryyUZPJWu27WWqMXtyU3GSSipShiUsUlaOJtxtkuF8+HWbbPskYO6cpO2FuTTb0z01yCWyxaqRzXStuTVsV2rZPuAmrtcItwbbmsWSjJ2wqLbbSyVpxz7TGG3xcpqSwxjknad5O0NFbPOaSt8zWOxRTlJynKU1UUm3HSagnkklpTj7yam76ck08WefB2foWea/s4gOntUJPDFtytdrBJYVdrPLLOLWfUJ1J5Ww2cpR9W7VpW/az6y6GzRg21q4xi8oxVk5NZRSX6bE6DumpLJyaylld3eksyW+mdJj2qnJtXdr3knbTJtfIoVOFla98227Wzbb+ZQhjPmeECLJZUS0KxTEBQ0CGADAaQAjac0kr9Rkcm8q2Fpf/F/eB1OousTqLrPIe0PPuE6794Hruqusw2mqsLzPMltDMK20uz7vED29z/Yx9qp8TO049z/Yx9qfxM7QMpuz7jOc349XnzwKrPPu+Zzzfz8+fcBWN9fh5894ukfX4efPeZYvPnz4iUvPnz4gaub6/Dz57zn2uWT8+fOpTl4efP8AyY7S9fPnzqB7UNFyRRMNFyiUQADEFI4PztSvXj6eLZp04TTiryx4UpRzzjeVr9aff6B5G2bl6S8o1FCo66qqeC6dJunjpSV80+jTvwai+GdhHc9uo4pQ6aljhZSjjjii7pZrnJLvRcdopt2jODeKdOykm8cVeUea4o8yruWUk6bqx6NPa50rQaqKpWcneTvZqLm+Gdl1Z3u3c7o1VVdTH9VaUcGHFtMnHpa2v6WGOXDPrGB2S3hQWO9akujaVS84pQblhSfVnlzyFR3hQm8MK9KcsLlaNSLeFavu4nHLdMnKX1kYU5VqNZUoqbhjhtEarlaUrRk8LTw2TbbZVXdU7fV1ujn0u2VYzULuMqymlx1WJc7FwL2ne9KEOki1Wjas26couzp0nUafbZe9HQ9tpKTg6tNTjFzlBzipRildtrk7nlvcM3GqpVleq6z/AFlTDj2bobXnJydtdezIqvuLFKs8aaq9NKDk6zdKpUoum2o48Dybztezt2jCPTW1U8DqKpB01dOeJYE07a8zKW8aCUW69JKavBupFKSva67L5FbZs05UlTpT6NxdPNYopwi1eF4tON0rXTyPOhuJqlVpOqnKtQ2mhjwSeF1ak53zk27Y+LztqMK7a28KUasKGOMqs59G4KUcUH0cp3a5R96BbdDHOD9Ho6nRuUpRUcqMarlm9LS93UYLdk+lhLpIdFT2irtSj0b6RynTnFxxXta82720sjHeW65NV6itUxurUVK3rYtkVDBe/Zf3DCN5742dOP1tNxlOUHJTjhhJQc7PtaWnaaLeVBylDpqd4U4VpPEsKpSvaV9LZeBxbr2SblGdS96VV1OklCpCdeUqHRtuM23Gysr8bEvccsDp9KsLo7LTuoyi1UoVZVIyyknhblZq6eWTGB6C26i8Fq1N9K2qfpr02nZpddm7G7ODY92dHUhVvHFGG0Rkk6k3KVSdN4sU5N/q/eegRUiKYgGihDAaOLad2wqSc3KSxOLaSi1dKy1XVw4nahgclHYcLT6avLDwlVlJPmuJjvd+nH938z0keZvh+nH938/P3gcLfghOXiDl8vPyIlLPv631eUBMn8znq/y+Nv8Abkbt5dX35edDnqv/AE+PlAfT7n+xjzn8TO049z/Yx5z+JnaRXJtTs37K8TjnPtXHs0893C51bc837K42/S93M4JS58dHbly7OoIrH2olT7Vx/Ezxc+HHz5zFi58ePnzmUaufatF+JlWnrmJy56dfb58TOpLN68eN+PnmB9LD1Y8olE0/VjyiWAgGACAAIEAwAQhgFIBiKhAMQCEMAJEUxASxMolgJiGIIYxIYU0MSGA0eVvh+nH938z1UeRvp+nH918wOGT8ETJ59649gpS15IylNX714AXJmFR6/wAPiXiy7jGb1/h8QPrNz/Yx5z+JnacW6PsY85/EztIrh3g837K7/SPNnL/V3/8AJ37zeb9hfEeVOfjIIrELF8/PyM8YsRRo5eC8/IiTzfIhz8ETizfID62n6seUSyKfqx5RLAAAAAAABAMQAIYECAACkAAVCEMQCEMTAQmMTAkTGIAGmZ3GmBomVczTGmBaZ4u/5WnB/wBnb3nsJnx30j+me7qNWVHaHtMKtL0JRWyyqX4pxaeaz1A6JXzy4LqKpx1vl6X4Hz0fygbp/b2vh/4NRFr6ebq4VdqXH/sp/iQesr20fHxMpvNr2fE8qX093StZ7W+Ww1Cf+ud0yulPaU8s5bHOC+9gfo26PsY85/EztPO+j9ZVNmpVEpRjUTnFTWGeGTbV1wy4HohXmb11fsL4jxqkvGZ7O/do6GlKv0K2hwV3SxqnKUVnk2s32Hwe1flH2SE+je7G3ZSv08Xr/CEe/jCdZyzbvZNd1jwIflC2R/1c1/fR/lHL6f7Iv6v/AM6P8oHtOfhEcXm+X4Hzlb8pGyR13ZJ/30f5T3Nwb8ht9VUqWxKhFwVSdaVaMlG+kVFL0n4Afc0/VjyiWTFWSXVZFFAAAAAAAAhiAAARAAAgoABFQCATAGSAmwC4mxXE2ANiE2K4RGIaZlcaYGyY0zJMpMDVMHGL1inzSZCZSYVlUlCMrOmmrJpqKbu5KKVu1v3PqJjWou7UI4VBzxYFay14Gypxu5YVd2u+u2ngJ7PBprCliWF2STt1AZR2qg8lFN5ZKmm80n4NPvOuEINJqMbNJr0VoZ0qEY8L9rzbfWaxyyWSWSQGiGQmUgBpPVJ81cj+j0//AF0/8ETQCK4lKjknRjilb0ejg3nPD359QTqbNGTi4U04tRf1cdWm7fcmdTowebistOzO+XeTHZYqTlm3J4s3kn1rz2FRNCFGavGlC2WtNLJq6enUzeNGK0hFcopBGKWiS0WStklZFAMAAAAAABABAAAgAAEFAgEVDEJibAbZLYMlsBtktg2S2ANktibJbCG2TcTZNwP/2Q==



Air purifiers are becoming a necessity in many cities and Xiaomi Air Purifier 2 with Clean Air Delivery Rate is said to be capable to remove up to 99.7 percent of the impure particles in air in a shorter duration of less than one hour.



2. Mi Band 2


Mi Band 2 is the first fitness tracker by OLED Display and touch button on the front. The pedometer algorithm has been improved, and this version packs the heart rate sensor at the back. You can customise the screen and information provided on the OLED display, and the band can help you track steps, heart rate, sleep in addition to keeping you updated about time.
3. MIJIA Portable Mosquito Repeller






The device is portable and it works when it is connected to a powerbank. It requires a mosquito mat to be inserted before turning it on and it does not use sound technology.



4. Mi Kettle


This kettle helps in boiling water with the help of a smartphone to control the exact boiling temperature using the Mi Home app.
5. Ninebot Mini

The Ninebot Mini from Xiaomi is the right thing to travel short distances instead of walking. It is a self-balancing scooter that can travel at a maximum speed of 16 km/h. It can go up to 22 km on a single charge. You can connect it to a smartphone and the app will act as a speedometer and show the real time traffic details.

6.Mi Drone


Xiaomi's 4K-capable drone and it is developed by Xiaomi and Flymi and it is a quadcopter with huge 5,100 mAh battery. This drone also features flight assistance systems, GPS tracking, and 4K video recording.

7.
Li-Ning Smart Shoes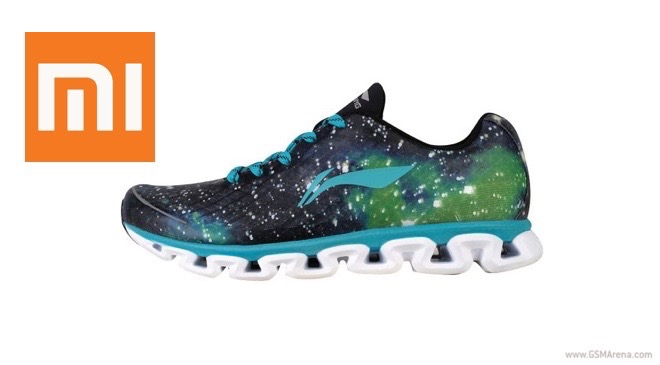 This is a pair of shoes that can be connected to your smartphone. Xiaomi and Li-Ning teamed up to develop a range of smart shoes that will be connected to a smartphone using Bluetooth. With the help of a sensor fitted in the sole, it can track the number of steps taken, the calories burnt, and other fitness related data.
8.Mi QiCycle


Mi QiCYCLE Electric Folding Bike is your smartest ride on two wheels. It's our smart bike with a companion app that gives you real-time info on every ride you take
.
IDbike Torque Measurement Method (TMM) intelligently measures the torque you apply and adjusts power based on your pedaling
.
Provides real-time stats: speed, distance, power, dynamic power, calories consumed.
Related Threads:
Mi Band 2: The New Affordable Fitness Expert [Full Review]
Xiaomi Ninebot Full Review
5 Main Reasons To Buy The Amazing Xiaomi's New Air Purifier 2
Conclusion


IoT is changing and transforming everything from business to life. Imaginations are boundless and opportunities are infinite. Everything is being wired up or connected wirelessly, architecture, energy efficient sensing, secure networks, quality of service, new protocols, participatory sensing, data mining, GIS based visualization, cloud computing, and international activities. It simply means that powerful information will be at our fingertips. World is changing and Mi is bringing as change.

Credits
: Google Images, Wikipedia,Gizbot.
Special Thanks
to
Device Team Members,
our mentors
@paramgagan
&
@Man Meet
@amalmuralee
for their review on Mi Band 2
Previous Lessons
May millions of lamps illuminate your life with endless joy,prosperity and wealth forever …Wishing you and your family a very Happy Diwali .
Diwali- Celebrate the festival of Lights
Did You find this thread Useful?
Rate